Measles
A vaccine-preventable disease more contagious than the flu.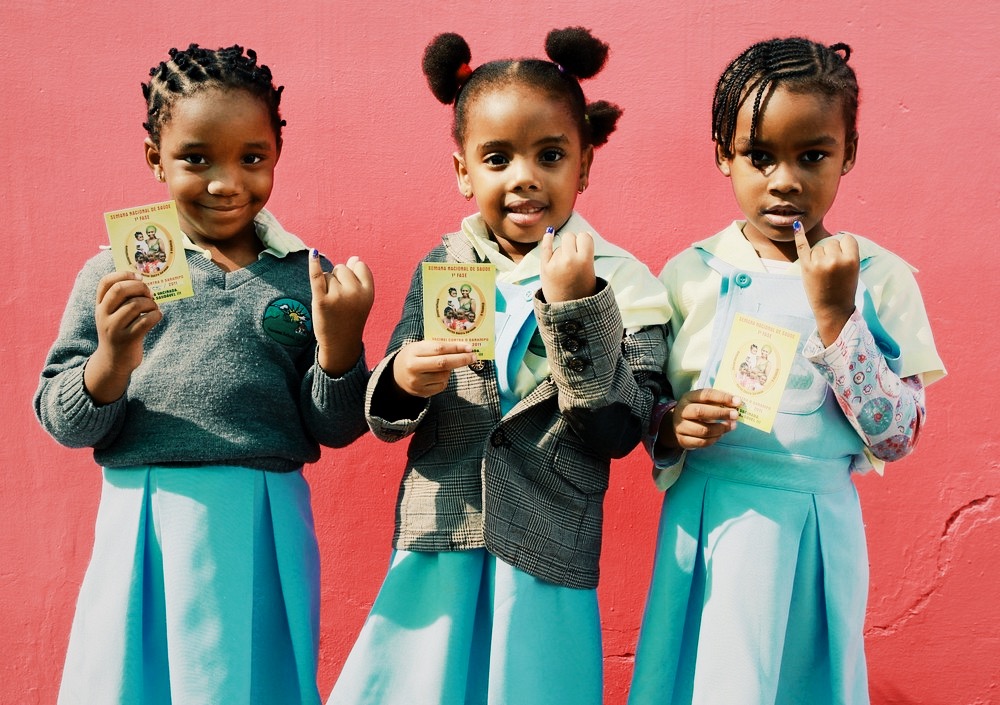 Measles is a highly contagious, serious airborne disease caused by a virus that can lead to severe complications and death. Before the introduction of measles vaccine in 1963 and widespread vaccination, major epidemics occurred approximately every two to three years and caused an estimated 2.6 million deaths each year.
Measles vaccination averted 56 million deaths between 2000 and 2021
Vaccination coverage of 95% or more can prevent measles outbreaks
About 1 in 4 people in the U.S. who get measles will be hospitalized
Two doses of the measles vaccine are recommended for children to achieve 97% protection against the disease for life. Vaccination efforts focus on reaching 95% of children and strengthening routine health systems to ensure high population immunity—or "herd immunity"—against measles. In addition, vaccination efforts emphasize outbreak preparedness, rapid detection and response, and public health education campaigns.
Shot@Life's trained advocates work to ensure the U.S. government remains an active partner and funder of measles elimination efforts, including through the federal budget line items pertaining to CDC's global measles elimination activities. The United Nations Foundation, American Red Cross, U.S. Centers for Disease Control and Prevention, UNICEF, and the World Health Organization founded the Measles & Rubella Partnership in 2001 to ensure no child dies from measles or is born with congenital rubella syndrome. Since 2001, the UN Foundation and Shot@Life have raised enough funding to provide more than 48 million measles vaccines to children around the world.