Shot@Life
advocates from all 50 states
mobilized this fall and encouraged U.S. policymakers to robustly fund lifesaving global immunization programs. The six weeks of advocacy, known as
Mobilize to Immunize,
was timed around key global health dates to maximize impact. It started with Shot@Life's Fall Summit and ended with World Polio Day and World Pneumonia Day.
Mobilize to Immunize Summit
To kick off the advocacy season, vaccine experts and Shot@Life advocates gathered online for the Mobilize to Immunize Summit in early October. Advocates led discussion groups about how to effectively champion global vaccines, and motivational speakers helped prepare the grassroots activists for their fall advocacy activities. 
Special thanks to our inspiring speakers, including:
Minda Dentler, Ironman triathlete, polio survivor, and advocate;
Chika Offor, Chief Executive Officer at Vaccine Network for Disease Control;
Julie Jenson, Director of International Product Access at Pfizer and Sarah Kosgei, Program Manager of Public Health Emergency Response at Amref Kenya; and
Dr. Ángel L. Rosas, Medical Director of Vaccines at Takeda.
Mobilize to Immunize Successes
Thanks to the hard work of our trained grassroots advocates, we achieved all our advocacy goals. Our advocates held 79 meetings with congressional offices, made 201 calls to Capitol Hill, sent 3,995 emails, and garnered 1,156 Twitter engagements with members of Congress, voicing support for vaccine programs to #EndPolio and other infectious childhood diseases.  
Letters and Blogs in Local Media
Advocates educated members of their community by publishing 12 blogs and letters to the editor in their local media outlets. The articles showcase a diverse set of perspectives supporting childhood vaccines and were published across the country from Jacksonville, FL to Seattle, WA. Read some of the pieces on our website here. 
World Polio Day Congressional Support
As a result of calls, meetings, emails, and social media messages from our advocates, 32 members of Congress (across the political spectrum) shared a record number of 44 social media messages in support of polio eradication on World Polio Day. View some of the messages below: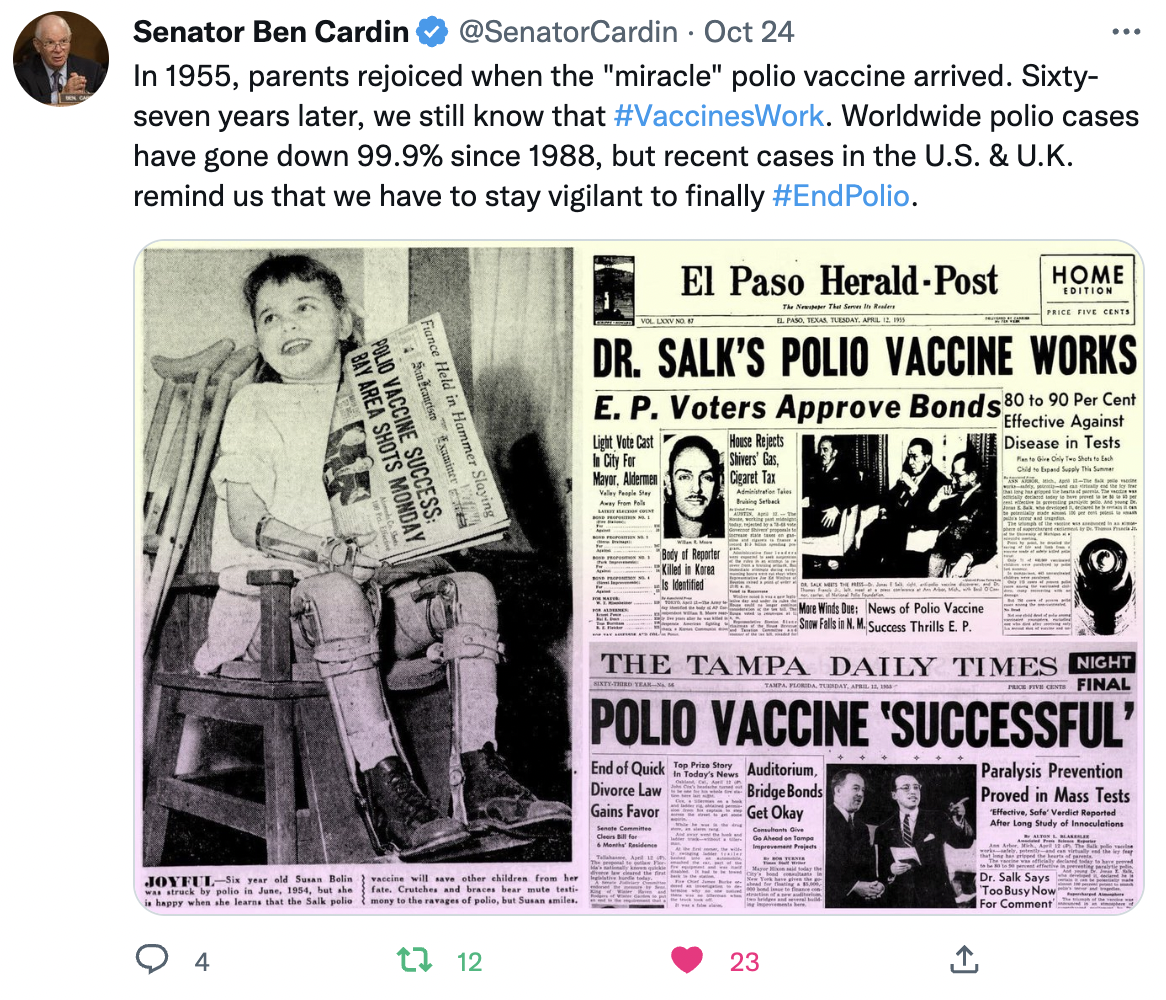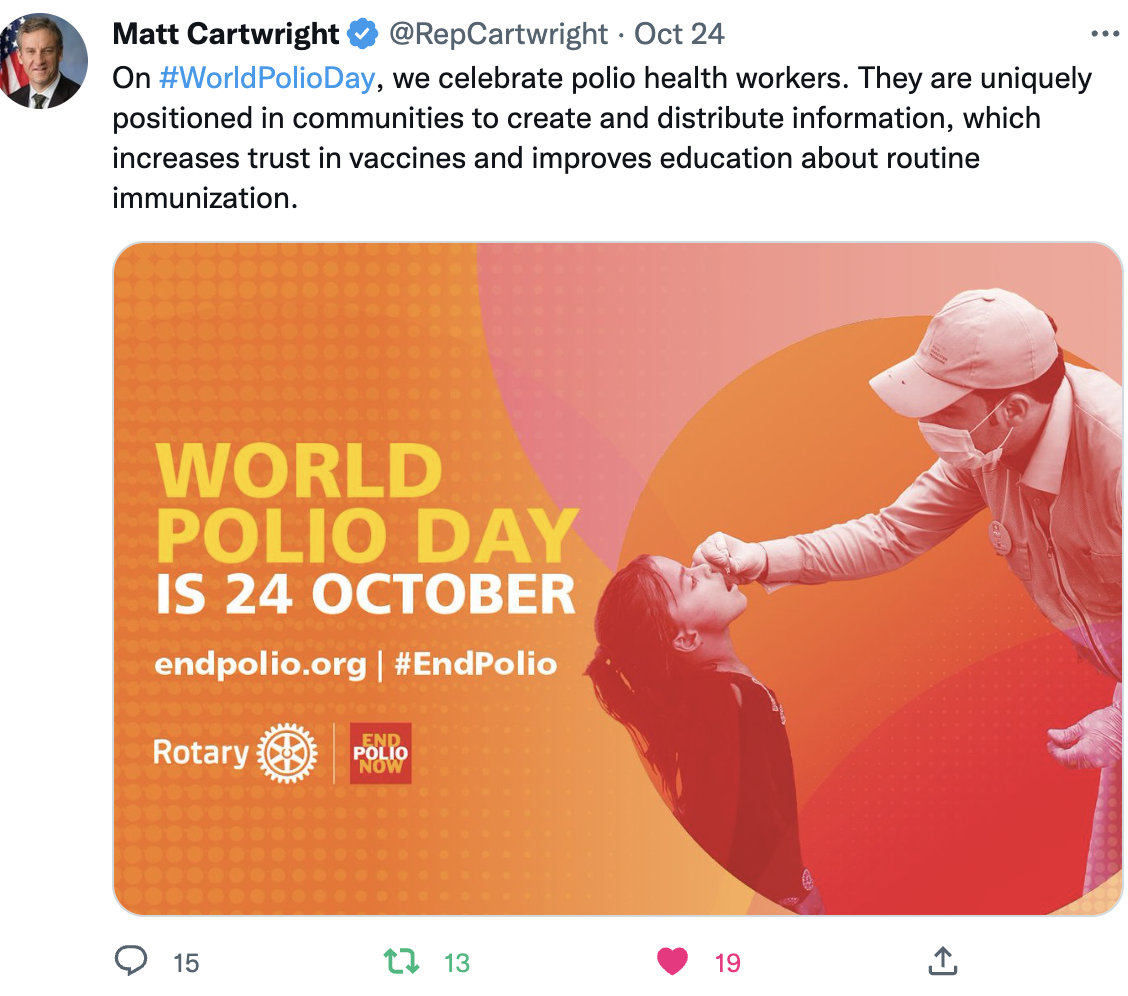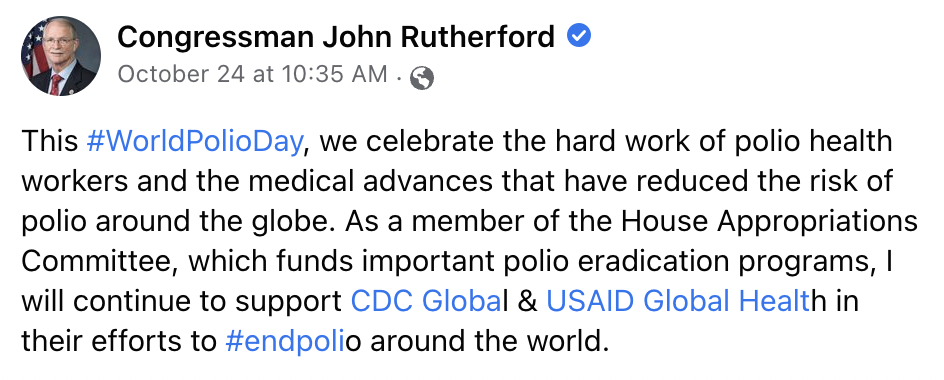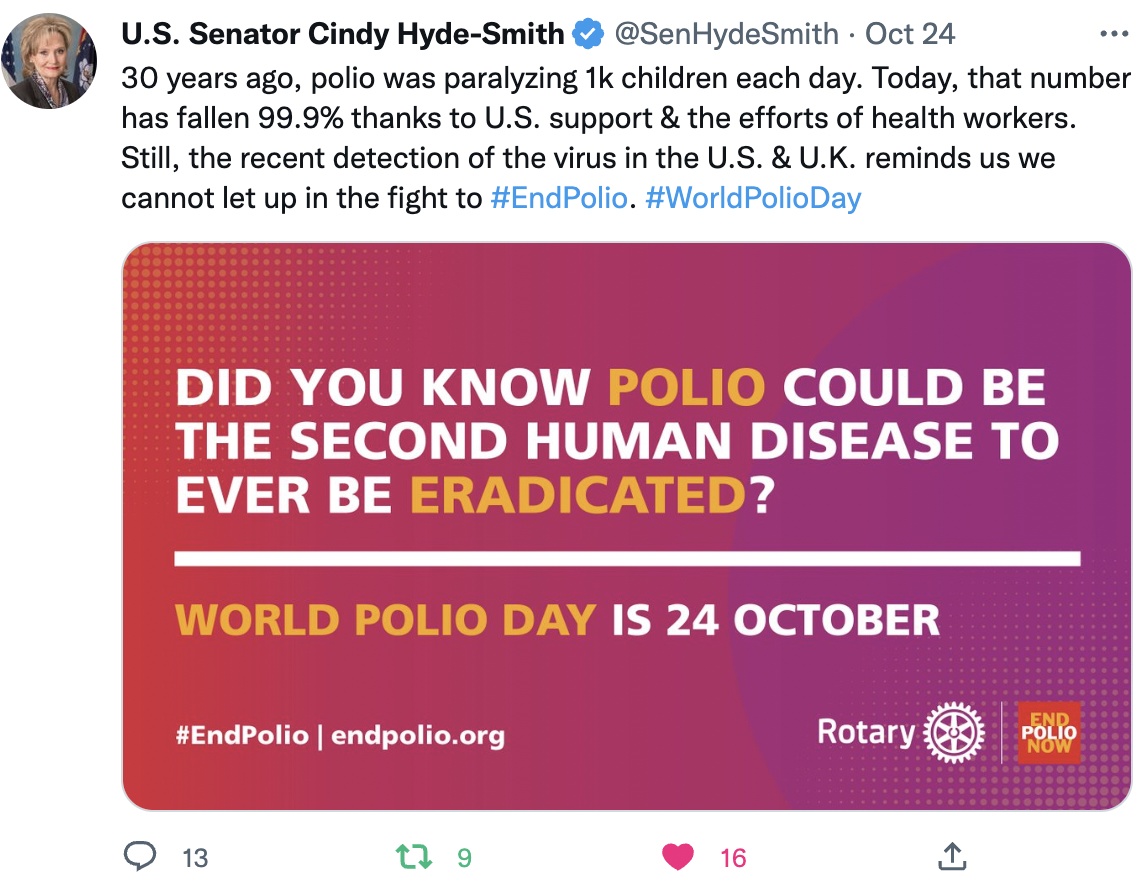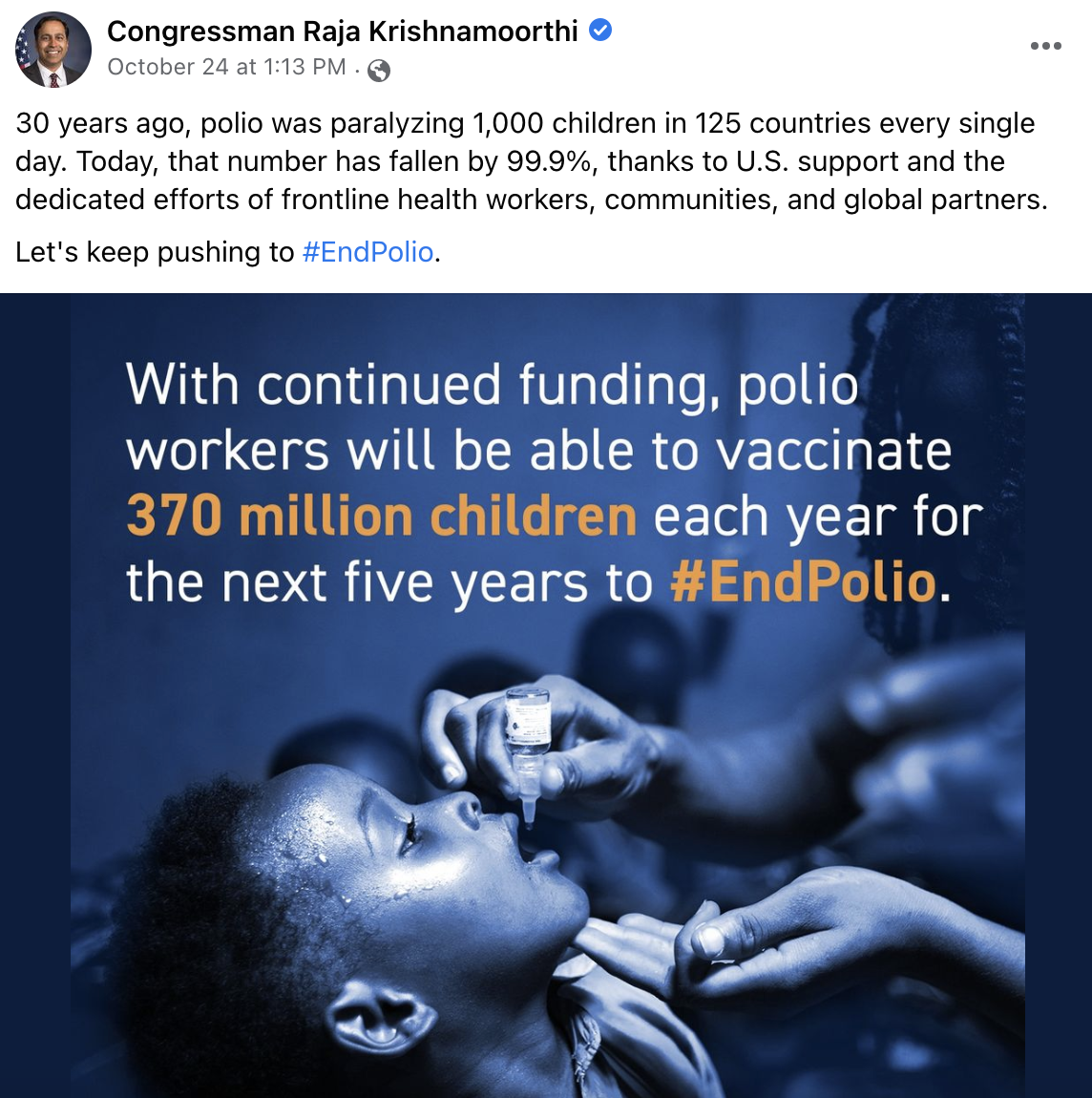 Thank you to Shot@Life vaccine advocates for your commitment to global vaccine advocacy and to legislators for continuing to support access to childhood immunizations across the globe. 

Interested in becoming an advocate with Shot@Life?  
Sign up for a training here, and read more about how to advocate here.