Advice from Experienced Vaccine Equity Advocates
We reached out to some of our champions and asked them what advice they would share with other advocates to make the most of these advocacy periods, Mobilize to Immunize in the fall and Advocate to Vaccinate in the spring.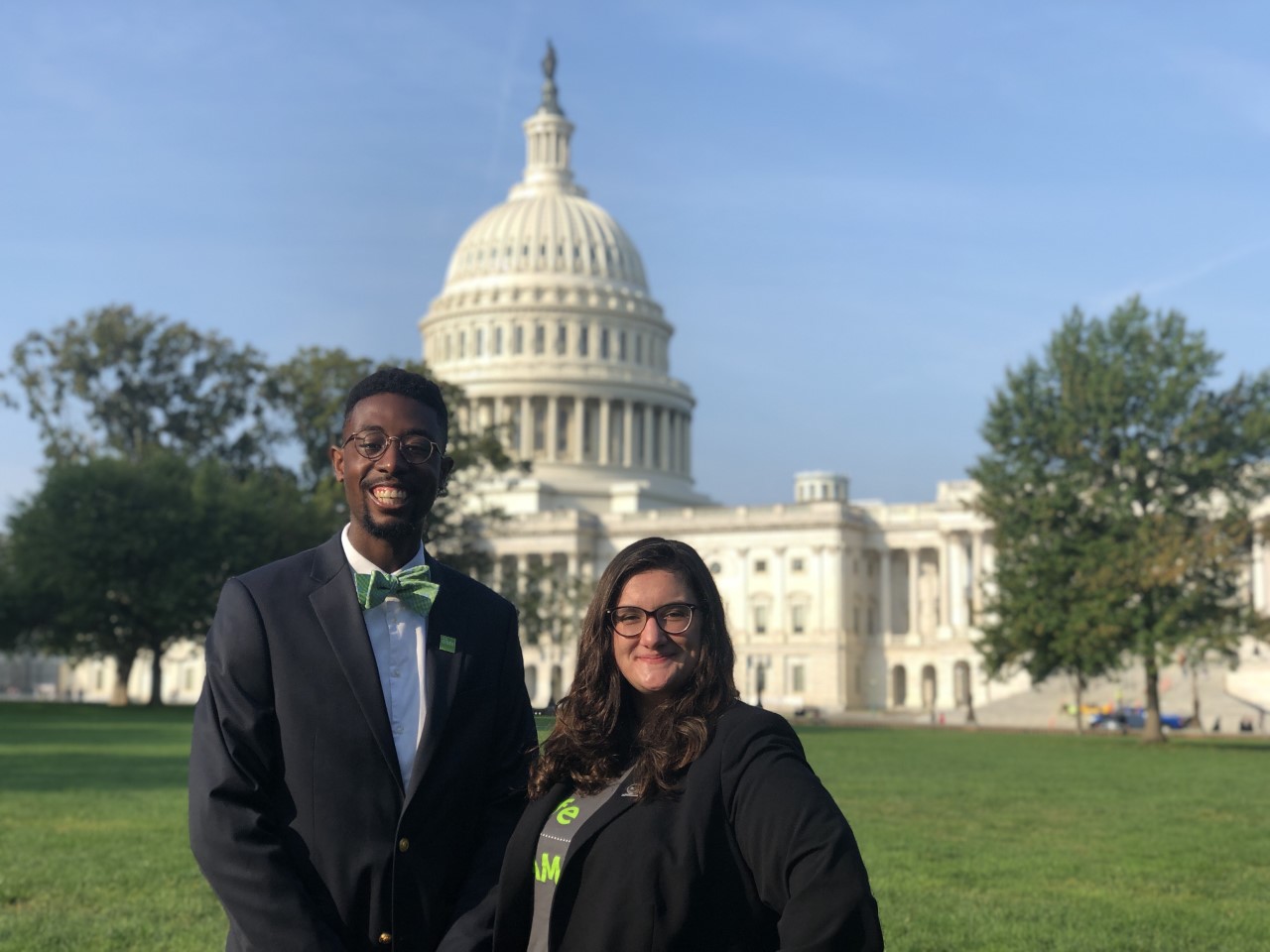 1. Remember There is Broad Support for Global Vaccines.
"Don't assume that people won't be supportive. I like to think that global childhood vaccines are not a party-driven sell. 'Protecting others is protecting ourselves,' is a message that resonates regardless of affiliation," says Alexa Swingle, a pharmacist who has advocated in both North Carolina and South Carolina.
2. Do What You Can – Quick Actions Can Make

A

Difference.
"The time I have to commit fluctuates, but I always do what I can. It's important to see that even some form of activity is better than nothing. Life is busy and overwhelming for all of us, but every little bit helps," says Ilina Ewen, a longtime champion from North Carolina.
Mariam Bahova, a champion from Ohio, says she has found that social media and tweeting her lawmakers works well for her busy schedule. "It doesn't take much time, and it's amazing that you can push a button and reach out to your senators and friends at the same time. I have been retweeted by my officials, so I know that's a way to make my voice heard," she says.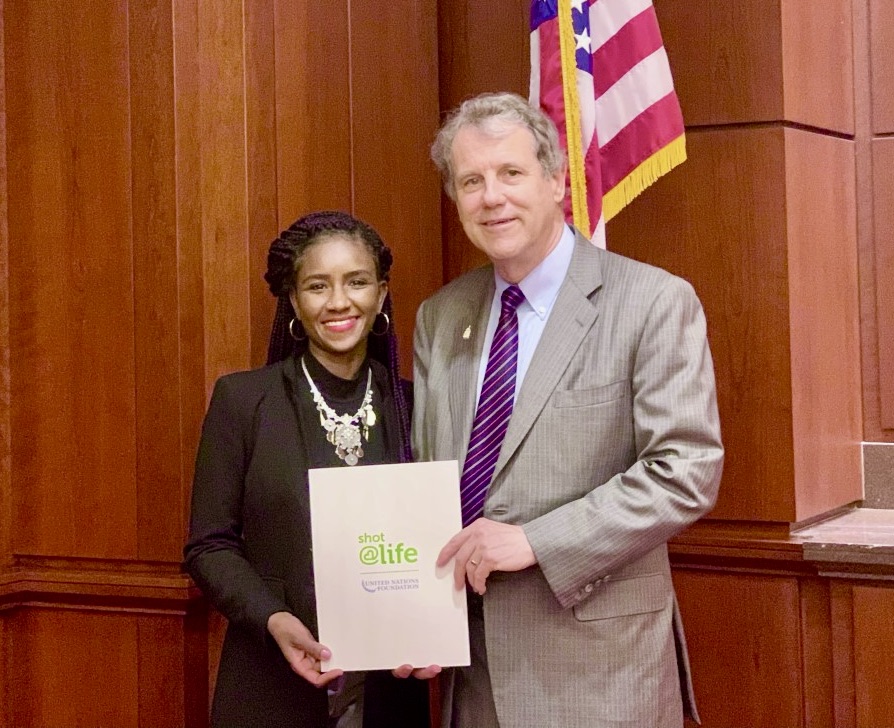 Signing our petition to send messages to your members of Congress about global vaccine programs is another fast, easy way to act.
"It's not as hard as you think! Be willing to put yourself out there and know what you do matters," says Bridget Murphy, Shot@Life advocate in Kentucky.
A small amount of preparation is a big part of success. "Read the materials. Do your homework," Dr. Michael Robinson advises other advocates.
Shot@Life provides materials and tries to make them as straightforward as possible. There are scripts for call-in days, fact sheets about diseases, talking points for meetings, tips for writing letters to the editor, and sample social media posts you are welcome to use or customize. Spending just a few moments reviewing the materials can give you both valuable information and some more confidence.
You are not expected to memorize all the information and can refer to it whenever you need to. That said, Alexa recommends selecting a favorite statistic that you can "keep in your back pocket." She suggests finding one that's easy to remember, such as the fact that more than 25 million children (almost the population of Texas) around the world missed routine immunizations in 2021. Also, keep the info handy. You never know when you may need it.
"On Shot@Life's call-in day, I called and left a message for Sen. Rand Paul, as I had done before. I went on about my day, and as I was fixing dinner, the phone rang. It was one of Sen. Paul's staffers returning my call. I was shocked. I scrambled to find our talking points, and we talked for approximately 20 minutes," explained Bridget Murphy.
Then the staffer called her friend and fellow champion, Irene Stamper. "You just never know what's going to happen when you take action," says Irene.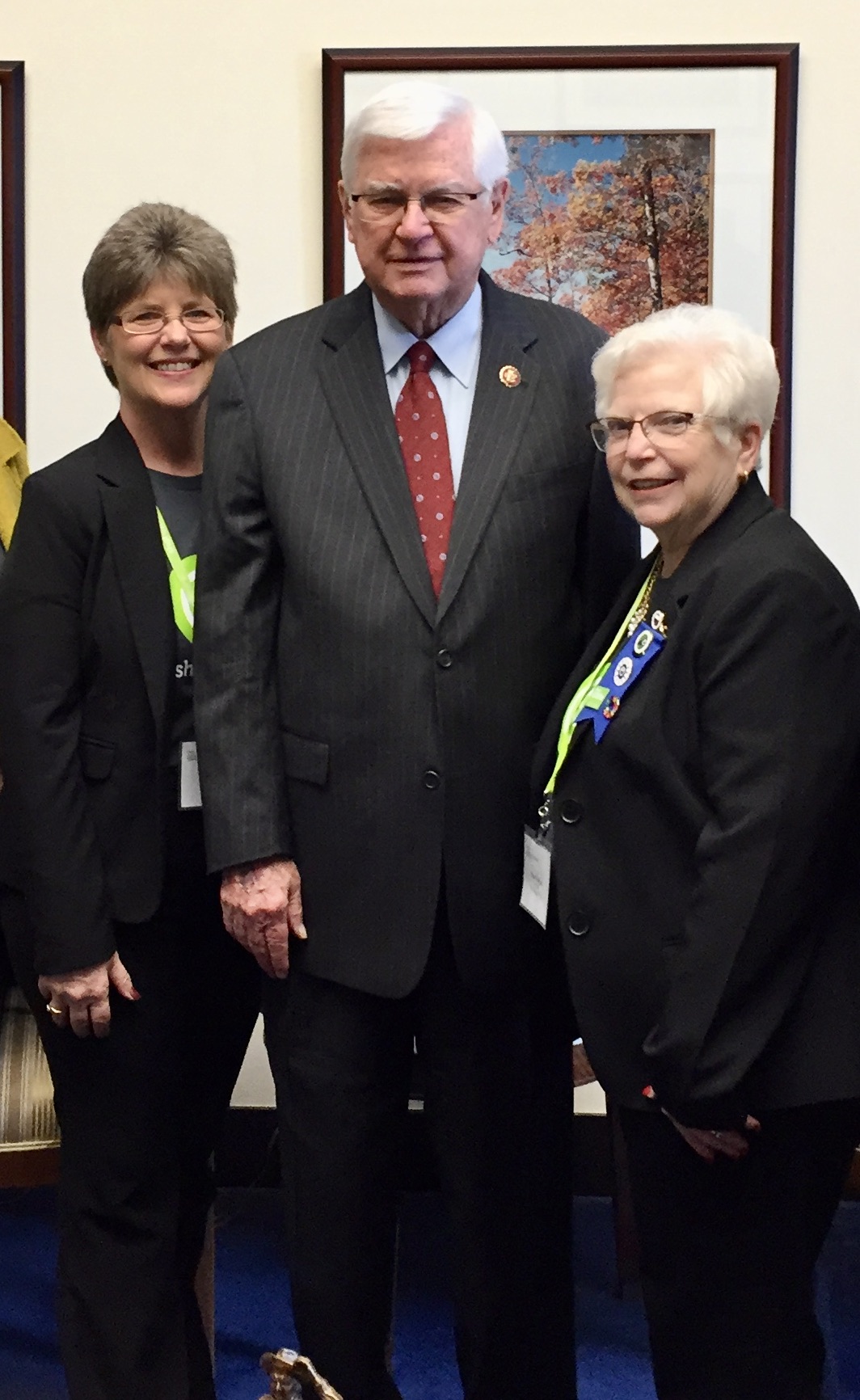 Whether you are writing a letter to the editor, hosting an event, or meeting with a lawmaker or staffer, stories are a powerful way to explain why global vaccines are so important.
"Everyone likes a story. Statistics are important…but when you have a personal story of how it impacted a patient or a child around the world, it makes global immunization so much more real," says Dana DeShon, a nurse practitioner in Illinois. She adds, "Stories allow us to illustrate why the cold chain is so important, what an involved process it is reaching remote communities, and what immunization means to mothers."
Don't forget that your story is an important one to tell, too. Sharing what brought you to Shot@Life and why you care about vaccine equity is important. Not only do lawmakers want to know that their constituents care and why, your friends may also be interested. Mariam Bahova reports that her friends were interested in her work as a Shot@Life champion. She urges others to "keep passing on the word … that vaccine equity matters with the people you know." When they know why it matters to you and what your story is, it will have a much bigger impact.
"The Shot@Life team is here to support you and we'd love to help," says Lindsay Cobb, Shot@Life Campaign Associate who also was a champion from Iowa for several years. She encourages advocates to reach out for support from the Shot@Life team by emailing champions@shotatlife.org.
"Advocacy doesn't have to be scary. It's up to you whether you want to make a phone call, send an email – just find a way that's easiest for you," she says. "Then, you realize that you can do it and it's not that hard."
Help deliver vaccines to more children by asking your members of Congress to strongly fund global immunization programs.
Take Action