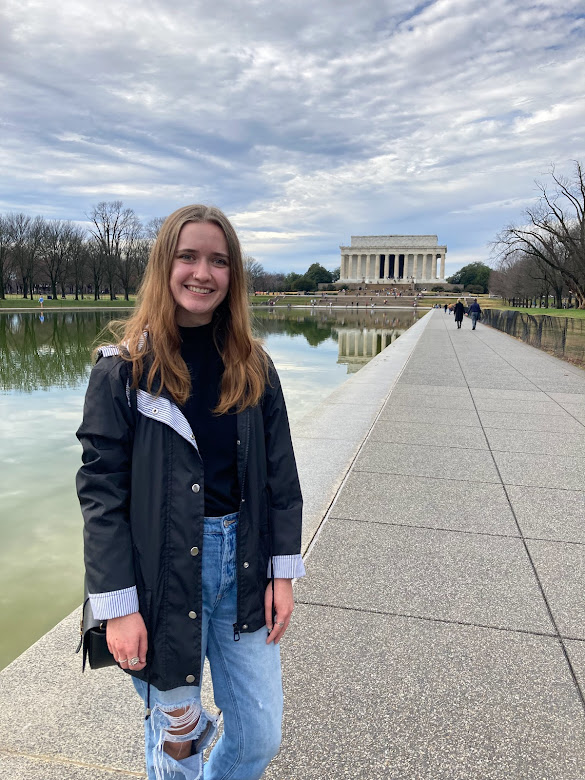 Welcome (back) Lindsay Cobb, Campaign Associate
Seeing an old friend and picking up right where you left off is a joy, and that great feeling is one that members of the Shot@Life team have experienced this week as we warmly welcome Lindsay Cobb, our new Campaign Associate. While Lindsay is new to this role, she's certainly not new to Shot@Life. We caught up with her and she shares her past experiences advocating for vaccine advocacy with the campaign and her excitement for the future in her new role. 
Welcome back, Lindsay!

You are

no stranger to Shot@Life

.

When did

you

first

start with

the campaign?

 
I first started as a champion [a trained volunteer] in 2017, my first year of college at University of Iowa. I became a member of a campus group that connected me with Shot@Life. Then, I interned for Shot@Life's grassroots advocacy team from May 2020-May 2021. 
You graduated shortly after, right?
Yes, I earned degrees in both global health and human physiology.
What have you been up to since graduation?
I have been working at ICF, a consulting company, on a project funded by USAID that was focused on tuberculosis diagnostics.
What brought you back to Shot@Life?
I really, really love Shot@Life. I love working with advocates and, at the end of the day, I love vaccines. My family calls me "vaccine girl." That is what I am known for and what I'm passionate about. I am excited to take on a new role. I jumped at the opportunity to engage with champions in new and exciting ways. Working with champions was my favorite part of the internship.
What do you enjoy most about working with our advocates?
I love finding out why they are passionate about vaccines. I also enjoy helping them fit advocacy into busy lives and discover how advocacy works best for them. I like helping them find ways of engagement, whether that's signing a petition or learning that meeting with their member of Congress isn't too scary.  
In addition to working with champions, what are you most excited about in this new role?
One piece that will be new for me is the grassroots advocacy organizational partnership area. I know that our org. partners are very important to Shot@Life, and I am excited to dive into that area (in addition to working one-on-one with champions).  
As we start to gear up for our fall advocacy push,
Mobilize to Immunize
, what are your favorite

a

dvocacy activities to take part in

?

 
On the University of Iowa campus, we held phone banks. We went to a favorite pizza place. Those who stopped by and made calls also got free pizza. It was always fun for people who had never called members of Congress before. We had the script for them to use and the Shot@Life numbers that connected them with their members.  
What advice do you have for champions?
Advocacy doesn't have to be scary. It's up to you whether you want to make a phone call or send an email about an issue you care about. Just find a way that's easiest for you. 
What do you enjoy doing outside of work?
I moved to the DC area about seven months ago, so I'm really enjoying exploring the area. I've been to several Smithsonian museums, on hikes, and I've visited different farmers markets on the weekends. I'm finding something new to do every weekend. DC has an abundance of exciting opportunities. 
Are there any fun facts that would surprise people to learn about you?
One summer in college, I interned on a farm. I got to do the stereotypical gardening and help with the animals. I also got to do some beekeeping. That was an interesting summer for sure. It was a little too much manual labor in the long run, but it was a really good experience. I learned that it's good to step outside my comfort zone, and it's okay to try something out even if it isn't what I want to do in the long run. And now I also know a little bit about beekeeping.