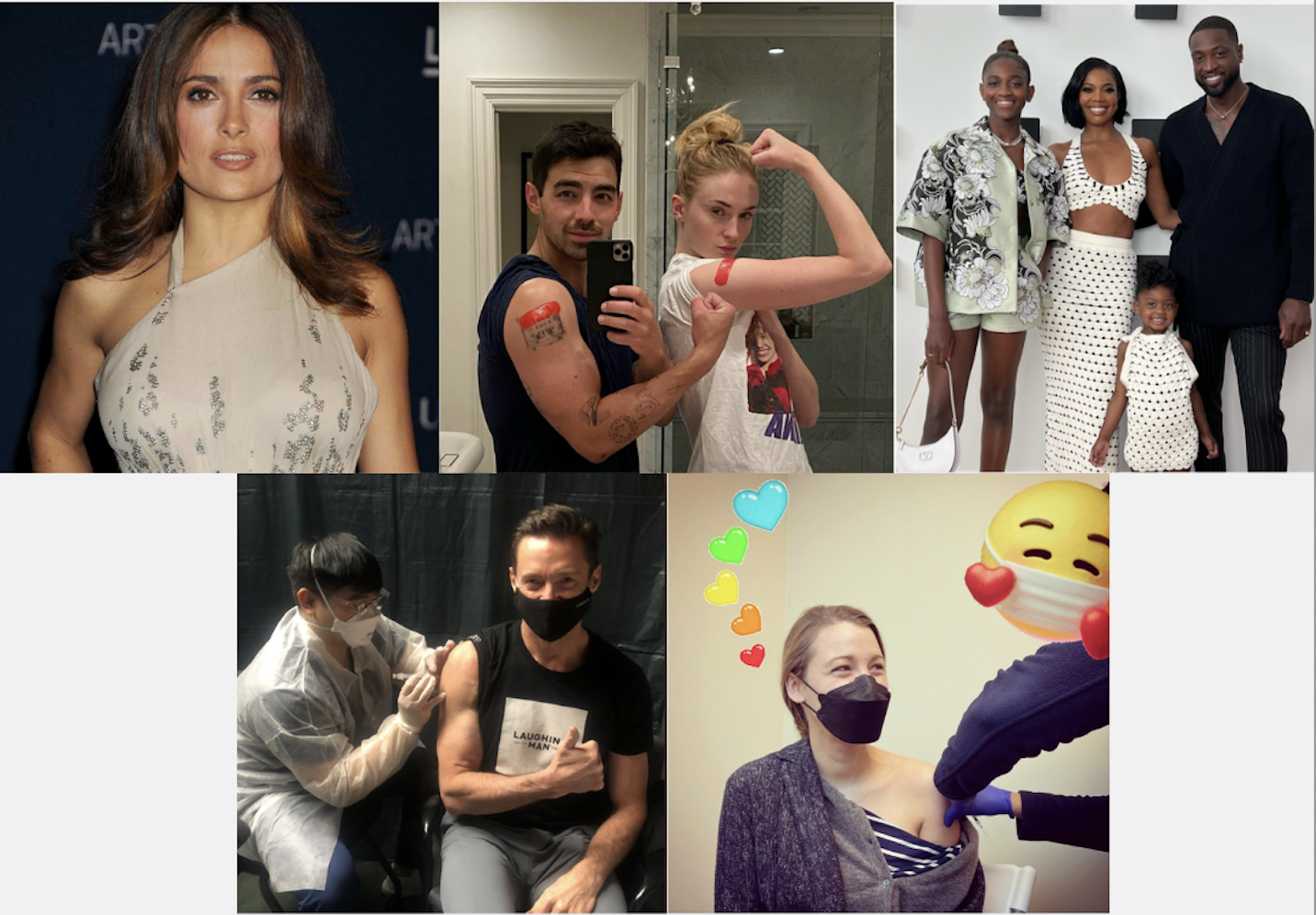 When you support lifesaving immunizations, you're among great company. Vaccine advocates are all around the world, working to ensure that everyone is able to access safe, lifesaving vaccines so that they can lead healthy lives. Let's take a look at some popular and influential stars who have spoken up about vaccines. They show us that vaccination isn't just the practical and ethical thing to do—it's cool! 
Blake Lively
Blake Lively has long supported vaccination for herself and her family. When she got her COVID-19 vaccine this year, she posted this sweet picture with the caption, "Find you someone who looks at you like I look at the heroic nurse vaccinating me." She's right, our healthcare workers are heroes!
Thanks for supporting vaccines, Blake. XOXO, Shot@Life.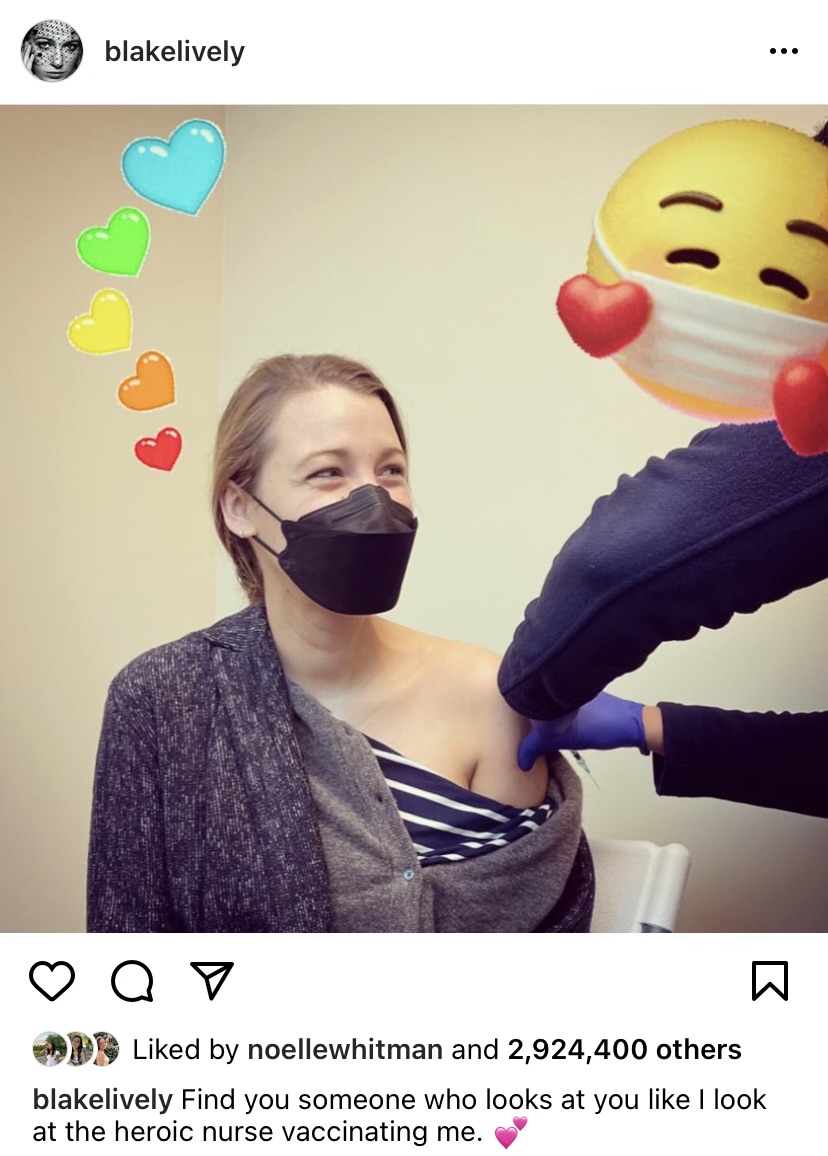 Joe Jonas and Sophie Turner
Jonas Brothers member, Joe Jonas, and his wife, Game of Thrones actress Sophie Turner, posted this fun picture after they got their COVID-19 vaccines. "Let's (NOT) get it!" they wrote.
Bonus points for getting the shot with our partner, Walgreens, who helps provide free measles and polio vaccines to children around the world with the Get A Shot, Give a Shot. program.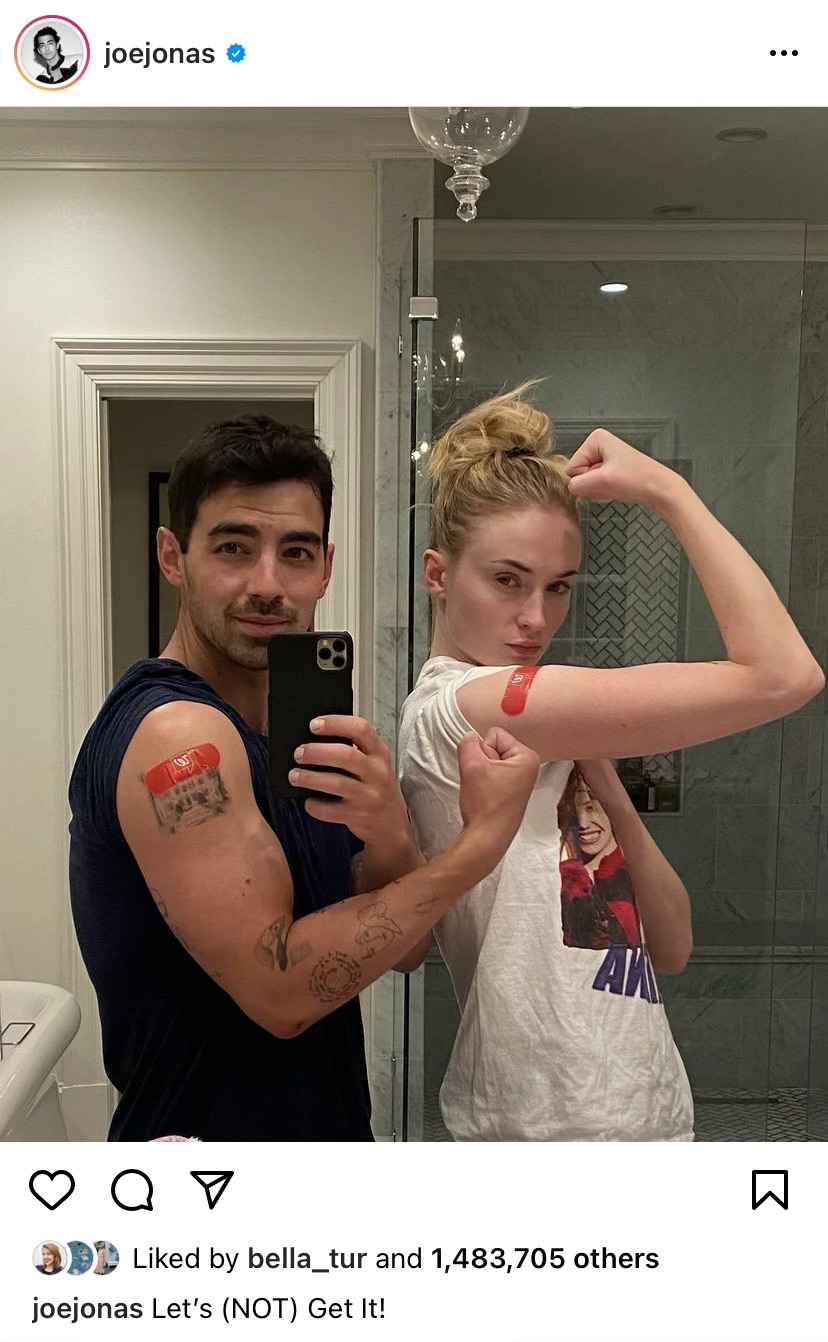 Gabrielle Union-Wade
In 2021, Gabrielle Union-Wade and Dwayne Wade joined the pharmaceutical company Merck's Don't Skip campaign to talk about the importance of childhood vaccinations. This initiative encourages families to engage in routine healthcare activities, like wellness check-ups, and maintain routine vaccination throughout the pandemic.  
Union-Wade explained: "The health and wellness of my family is my number one priority. Like so many other families, we've had to make some adjustments over the past year. But for us, we did not skip our kids' well-visits and recommended vaccines. If there's one thing the pandemic has taught us, it's that public health matters and we all can do our part to help protect our families and each other."
Thanks for reminding us that vaccines protect both ourselves and our communities!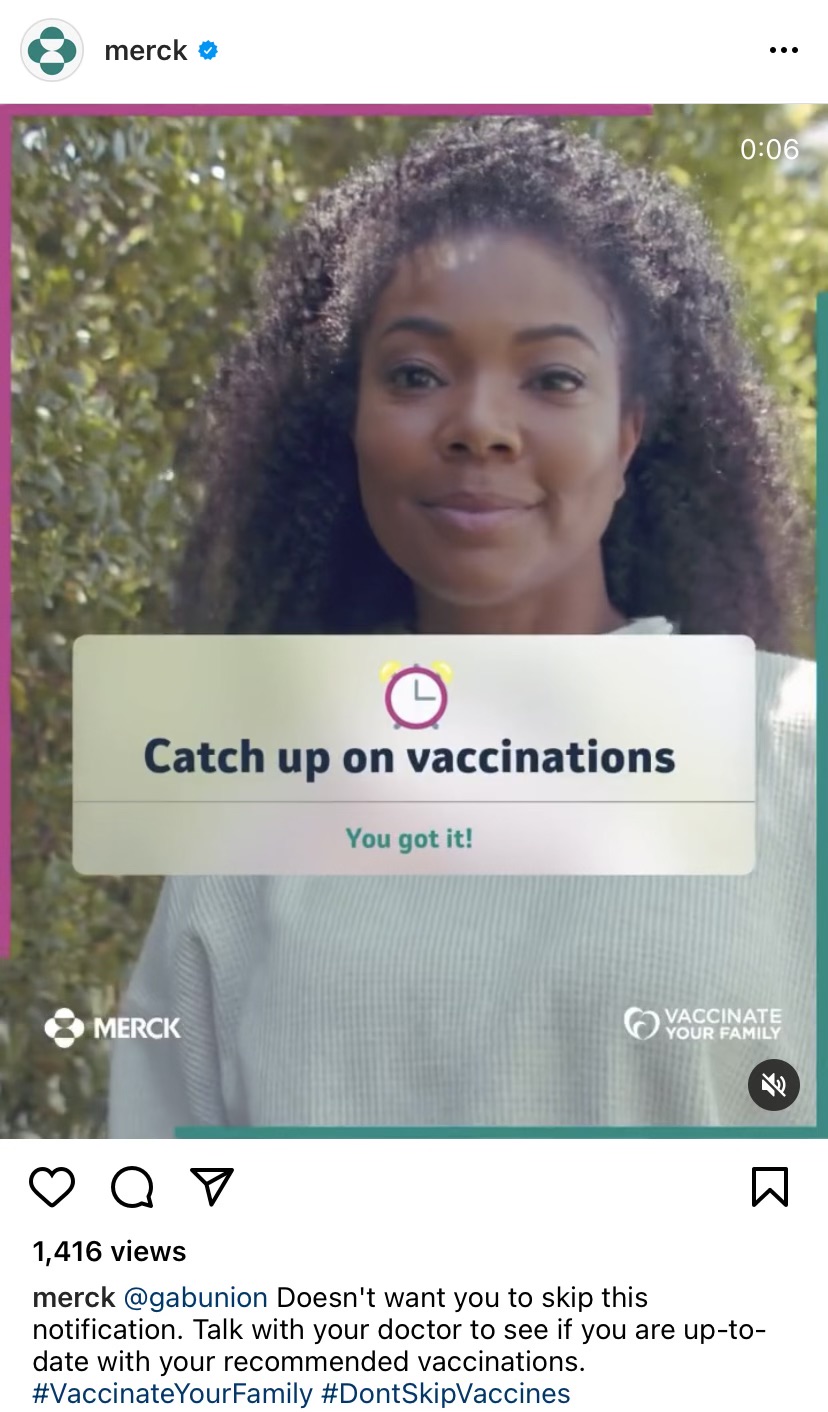 Salma Hayek 
Actress Salma Hayek has worked to promote childhood vaccinations for years, especially focusing on maternal and newborn tetanus—a disease that affects mothers in developing countries that give birth at home in unsanitary conditions. She has also partnered with UNICEF's and Pampers' One Pack=One Vaccine campaign.
To Hayek, equitable global childhood vaccination is a no-brainer: "The thought of losing a child to a disease which can be easily prevented seems unbearable, especially when it is within our power to prevent it. If you knew how to help save a child's life, what could stop you?"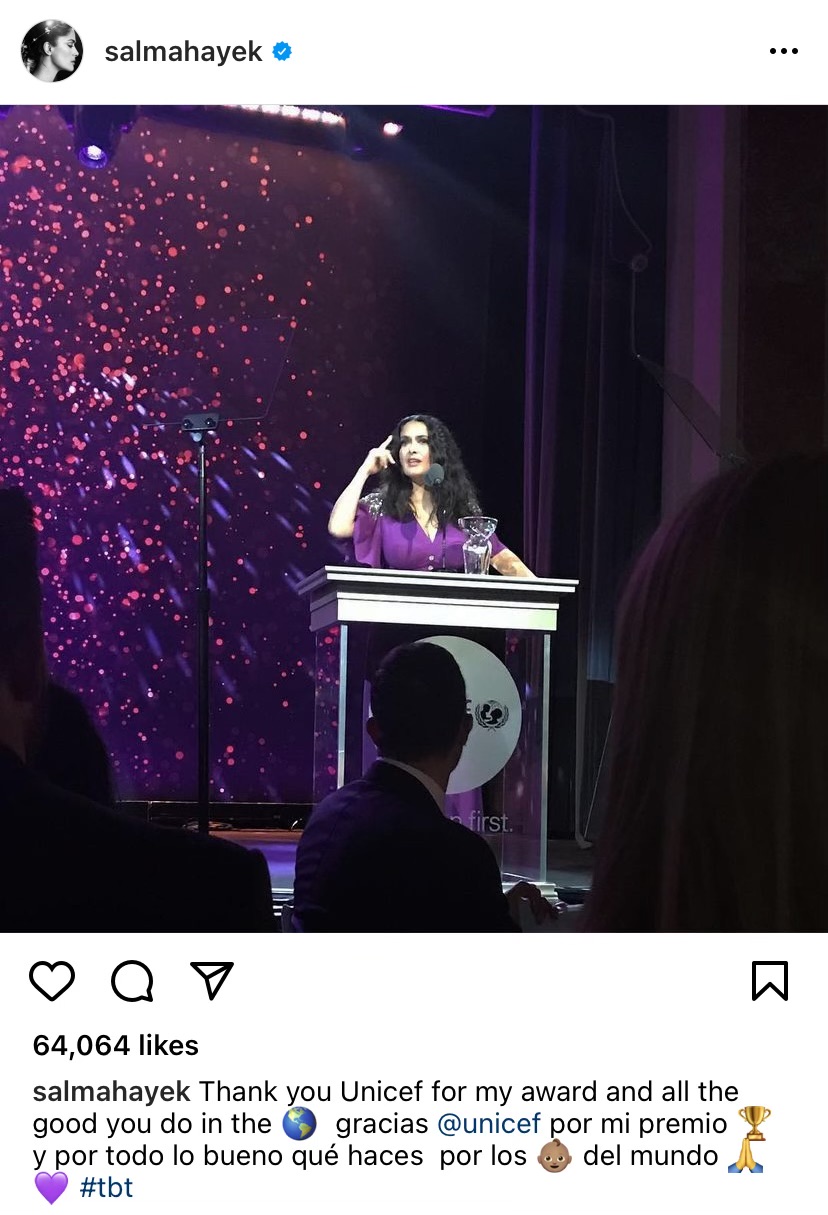 Hugh Jackman
When Hugh Jackman got his COVID-19 vaccine, he posted a picture and tweeted about it: "Wolverine's healing ability can't save me from COVID. But the vaccine can. Get it!" He's right! As much as we wish we were invincible, immunizations are important for protecting ourselves against vaccine-preventable disease. Thanks, Hugh!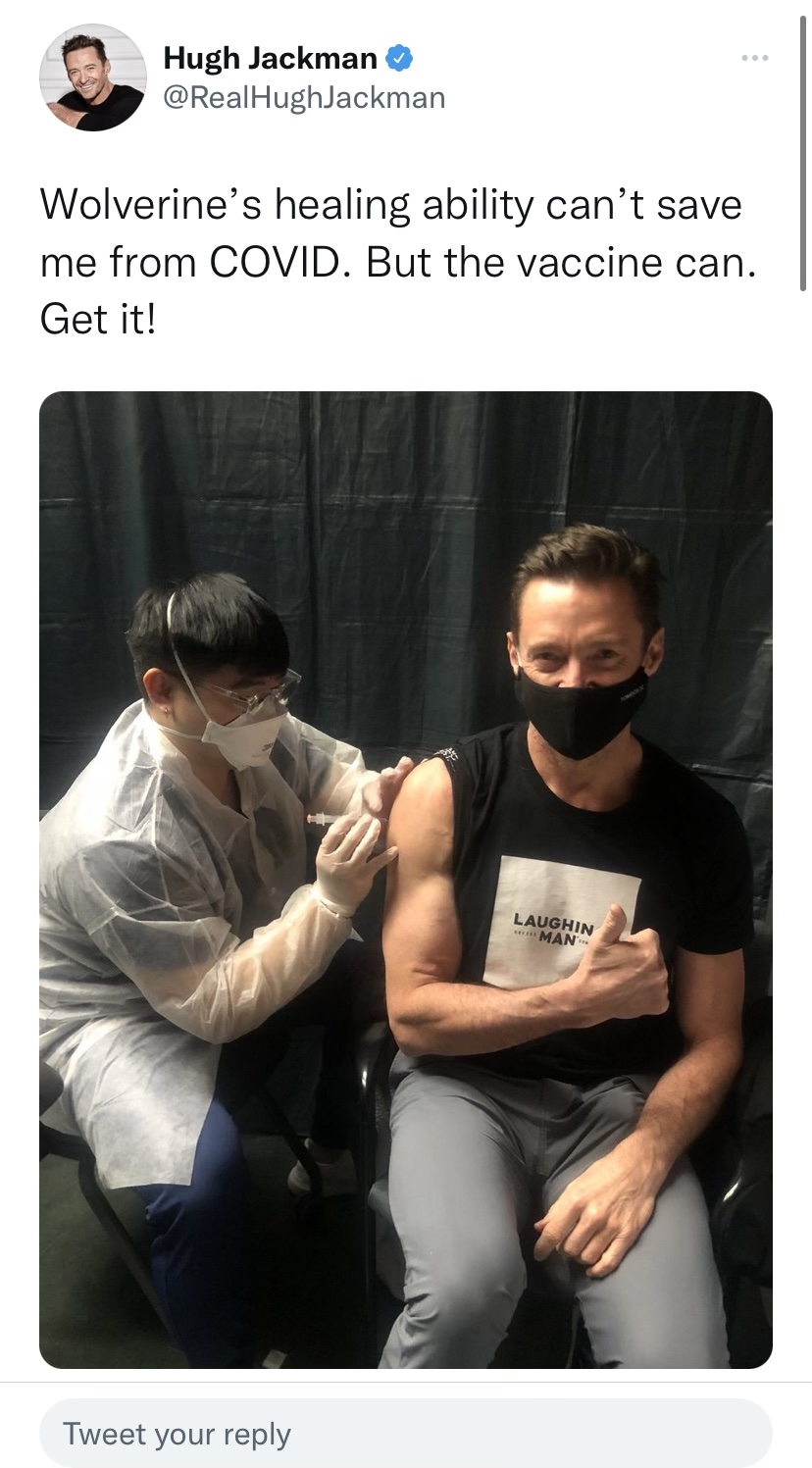 These celebrities and so many more are committed to vaccinating themselves and the world! We admire them not only for their work, but also for their advocacy for global immunizations.