This fall, Shot@Life advocates from all 50 states successfully mobilized in their communities to raise awareness about the lifesaving potential of vaccines and funding global immunization programs in the U.S. budget. These six weeks of advocacy during Mobilize to Immunize, formerly called Race to Erase, were timed to have maximum impact on the Congressional budget and to recognize World Polio Day and World Pneumonia Day.   
Mobilize to Immunize Successes
Our grassroots advocates helped us surpass our goals: They conducted 86 meetings with Congressional offices, made 205 calls to their representatives, submitted 27 letters to the editor in their local media outlets, and sent 3,375 emails and 823 tweets to members of Congress supporting vaccine programs to #EndPolio and other infectious diseases.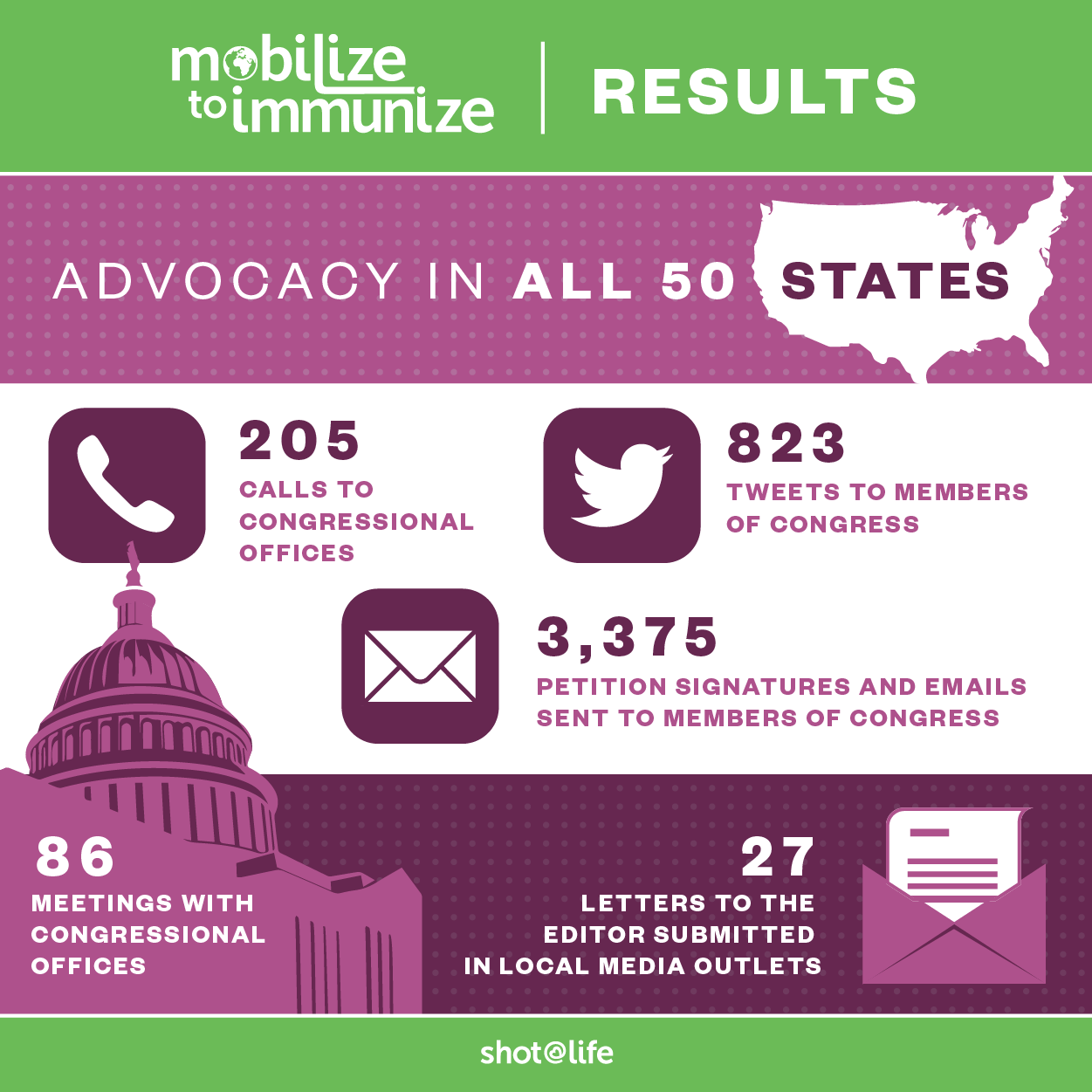 Letters in Local Media
Congratulations to everyone who submitted a letter to the editor to a local media outlet! You can view published articles on our website here. 
Mobilize to Immunize Kick-Off Conference  
During the first week of October, the virtual Mobilize to Immunize Conference taught people how to be an effective advocate for lifesaving vaccines (prior to their six weeks of advocacy) with inspiring speakers and skill-building workshops.   
Thank you to our wonderful speakers at the conference, including:  
Dr. Peter Hotez, vaccine scientist, researcher, and public health expert

 

UN Foundation's Global Health team: Lori Sloate, Elizabeth Thrush, and Amb. John Lange 

 

Shot@Life advocates: Melody Butler, Joan Edelstein, Katie Lesser, Shannan Younger, Jessica Garcia

 

Cynthia Yue, Youth Observer to the United Nations

 

Keo Motsepe, Dancing with the Stars 

 

Nashilongo Gervasius and Dr. Shariha Khalid Erichsen, +SocialGood Connectors

 
View highlights from the conference on our YouTube here.  
World Polio Day Congressional Support
In calls, meetings, emails, and social media messages, advocates requested that their members of Congress share a message in support of World Polio Day, recognizing the need for U.S. leadership in polio eradication and reflect on how polio programs helped strengthen the global COVID-19 response.  
Here are a few of the 27 messages that were shared by members of Congress in support of polio eradication: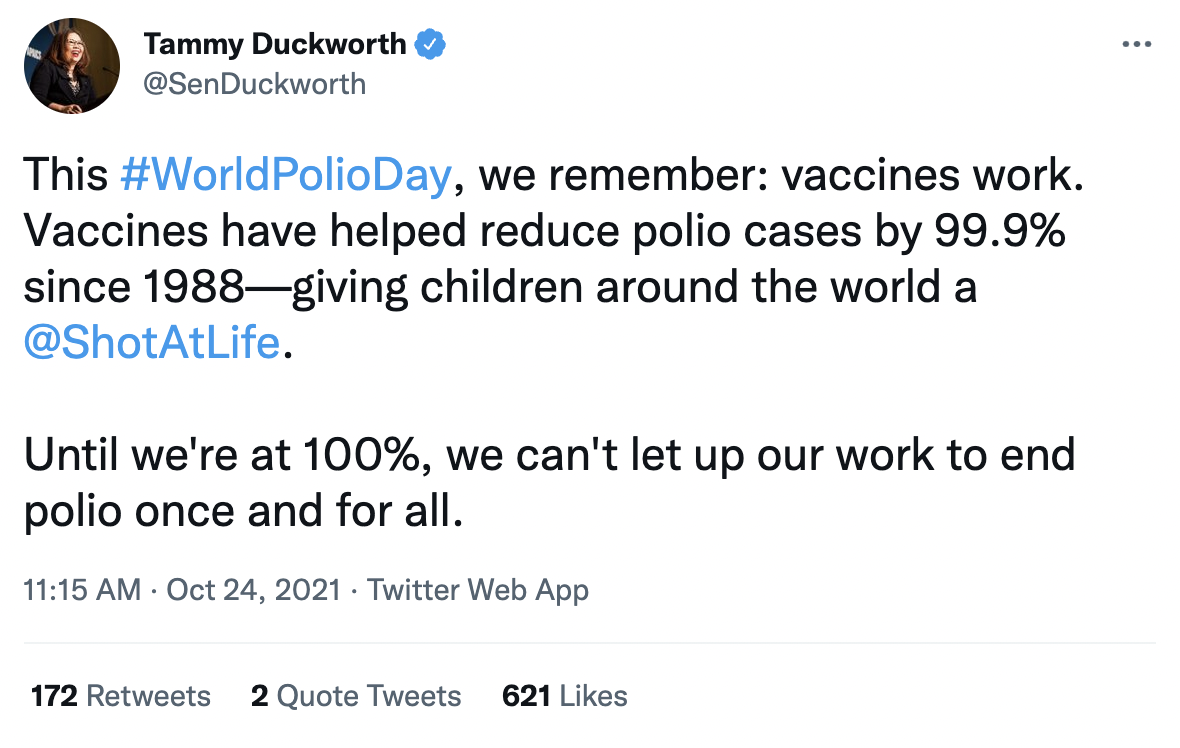 .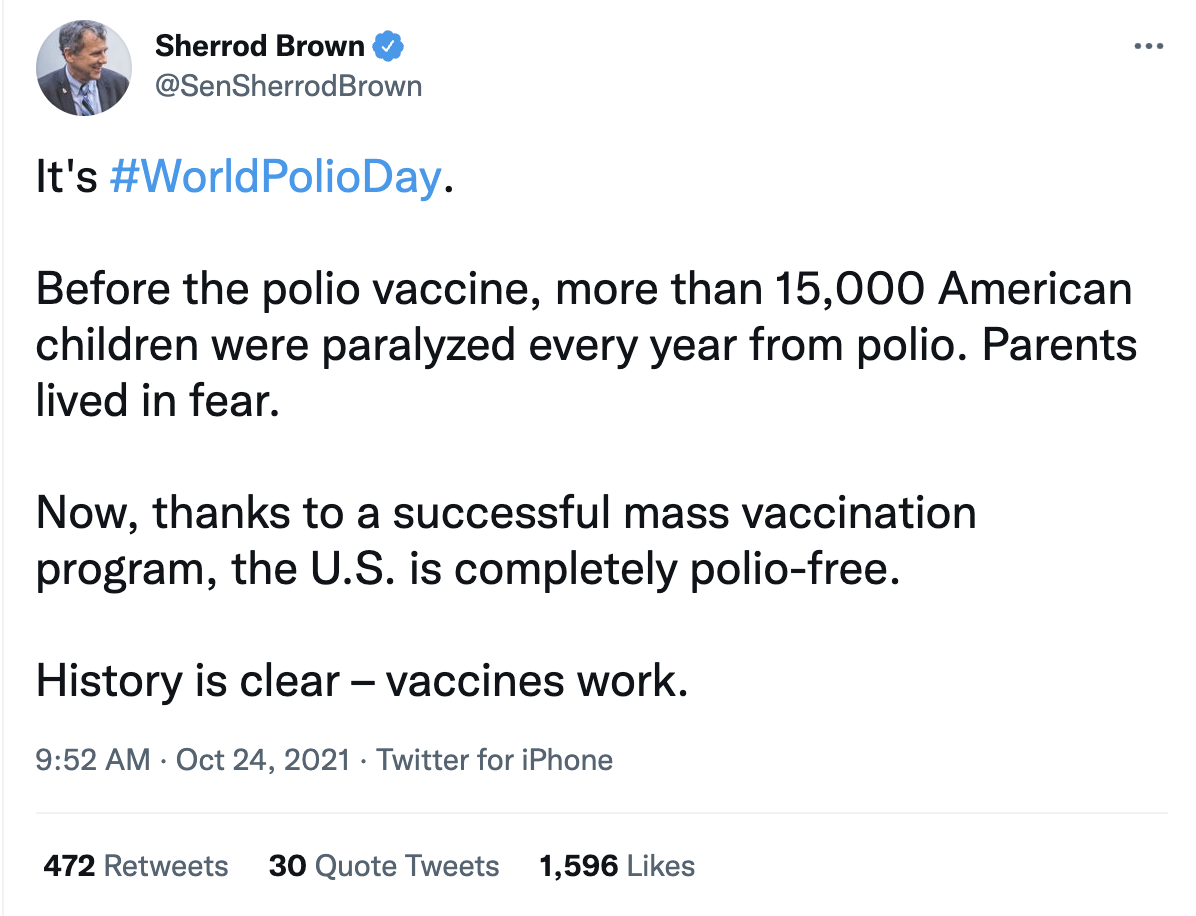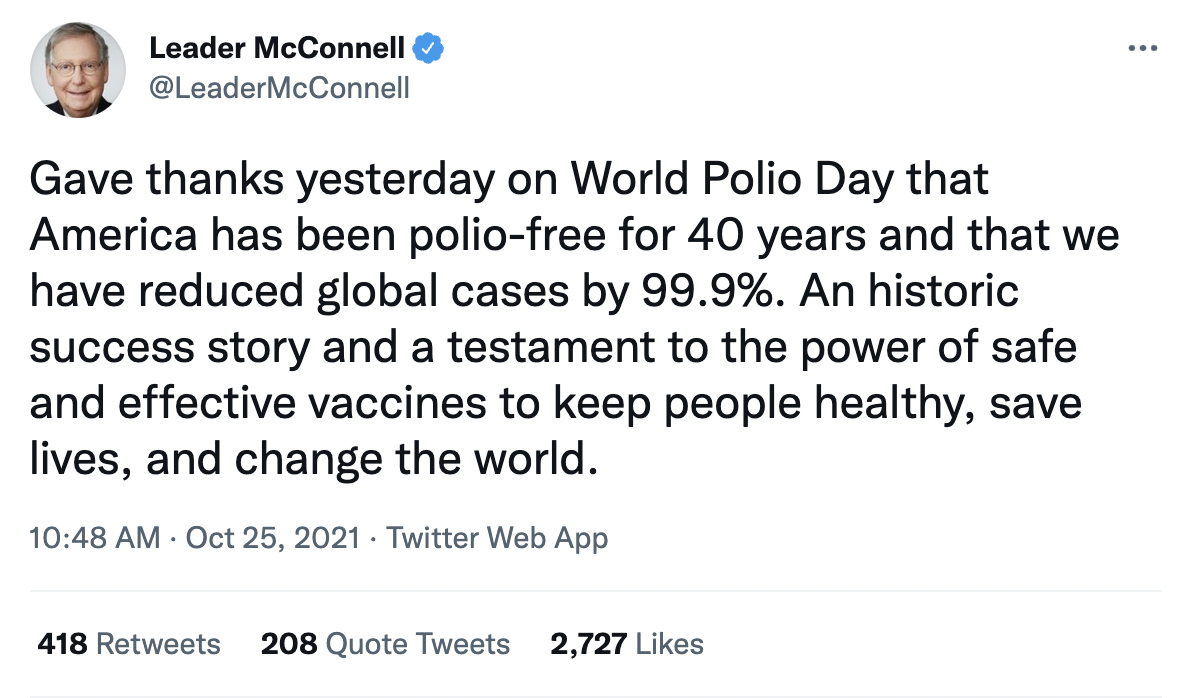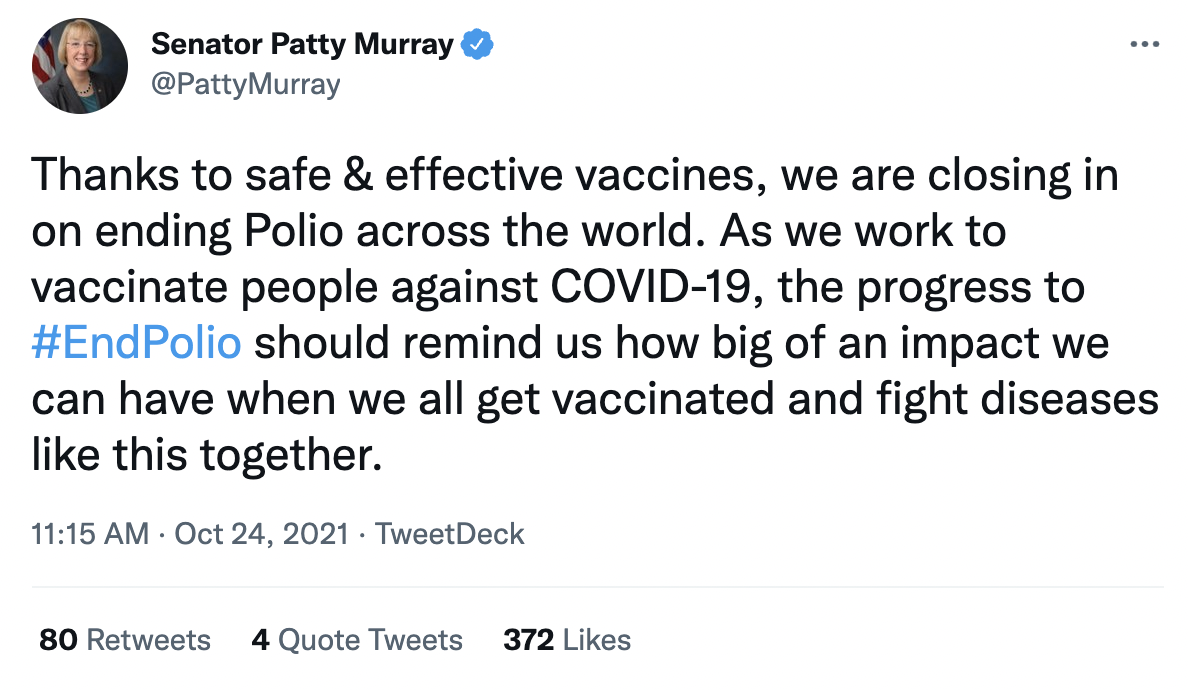 Thank you for your commitment to vaccine advocacy during these critical times for immunizations and global health! 
Want to become an advocate with Shot@Life? 
Learn more about how to get involved here.