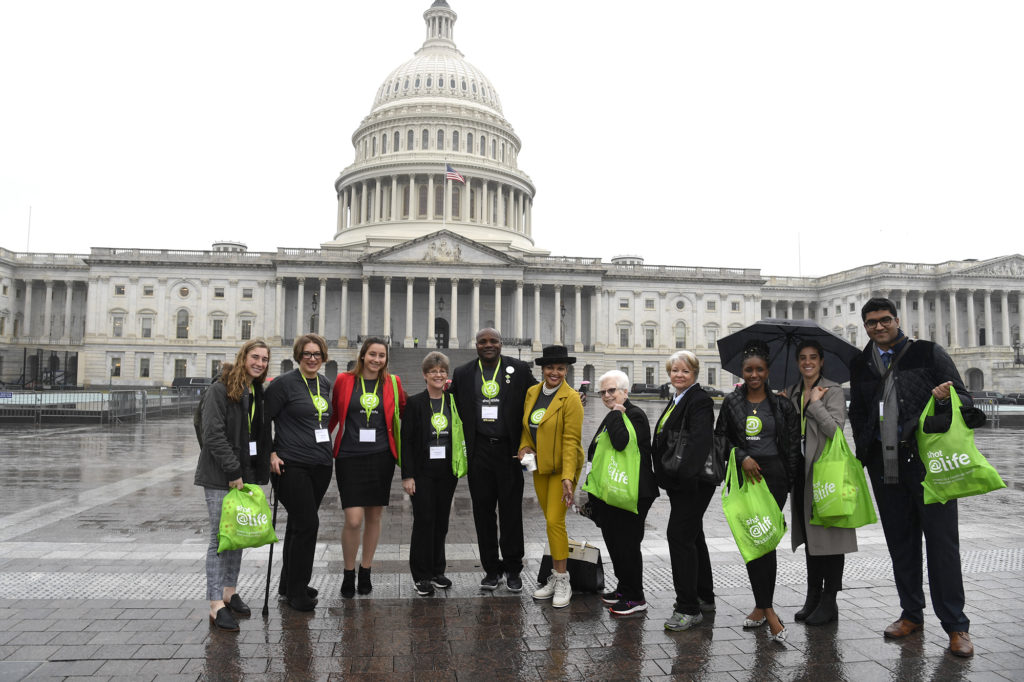 Champion Advocacy on World Polio Day
Amidst the COVID-19 pandemic, decades of hard-won global health progress is at risk. It can be all too easy to lose hope and focus on all the negatives. However, we should also take time to reflect on the significant strides that have been made to remind us why we must continue the fight.
Saturday, October 24, was the commemoration of World Polio Day. The global health community celebrated the recent success of Nigeria being declared wild poliovirus-free and marking the elimination of this debilitating disease from the African region. This is tremendous progress that required a global effort to achieve. 
Champion Impact
Shot@Life Champions have played an important role in the reduction of polio cases worldwide. Champions from around the country advocate members of Congress to continue funding polio eradication programs. Every year, our Champions help protect the over $200 million in U.S. federal funding that goes towards the Global Polio Eradication Initiative through the CDC and USAID.  
Champions showed just how much they value the work of these critical global health organizations. On our Race to Erase 2020 national call-in day, 130 phone calls were made to Congressional offices leading up to World Polio Day.  
In Virginia, Champion leaders Janice Hawkins and Lukia Beverly hosted a fantastic event: a phone bank and office hours. Champions were invited to join to prepare to make phone calls to their Congressional offices and strategize about their advocacy during Race to Erase.  
As a co-Champion leader in Iowa, I helped plan events to get students on the University of Iowa campus excited for World Polio Day. We hosted a virtual "letter to the editor" writing party for students to work together and shared ideas on how to write successful letters. We had seven students submit letters to their hometown newspapers. Brooke Zibell, one of our campus Champions, was the first to get published. Check out her letter here!  
Our Champions have been doing a fantastic job of demonstrating the importance of fighting against vaccine-preventable diseases. As we finish Race to Erase, let's keep up the momentum as we head into World Pneumonia Day on November 12, showing our members of Congress how much we care about global childhood immunizations.  
To learn more about Race to Erase and how you can get involved, check out the Race to Erase webpage and toolkit.