Nigeria to Vaccinate Nearly 8 Million Girls Against HPV
In October, Nigeria added the HPV vaccine to its routine immunization program, aiming to reach 7.7 million girls in the largest single round of HPV vaccination in Africa.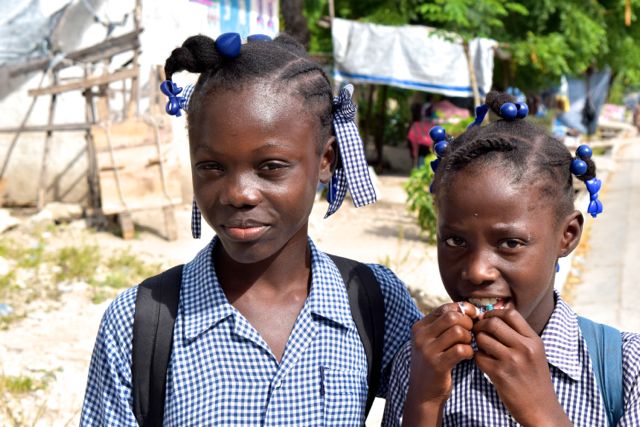 The initiative will begin with a five-day mass vaccination campaign in schools and communities across 16 states and the Federal Capital Territory. In 2024, the next phase of the campaign will roll out across the entire country, aiming to reach girls aged 9-14. The HPV vaccine will also be incorporated into routine immunization schedules through health facilities and mobile units going forwards.
Cervical cancer is the third most common cancer in Nigeria; it takes the lives of over8,000 women every year, despite being preventable. In the words of WHO's Dr. Walter Kazadi Mulombo, "cervical cancer is one of the cancers which can potentially be eliminated through vaccination." As a matter of fact, vaccinations for HPV can protect more than 16 million Nigerian girls from cervical cancer by 2025.
A changing vaccination landscape
Despite the efficacy of the HPV vaccine in preventing a deadly and common form of cancer, cost and supply constraints have made widespread vaccination difficult, especially in lower-income countries. In particular, the traditional two- or three-dose vaccination schedule has meant a sufficient supply has not been readily available.
In December 2022, WHO recommended that countries move to a single-dose schedule in response to new evidence that just one dose provides comparable protection. This means the available of supply of HPV vaccines can now reach many, many more girls, paving the way for mass vaccination campaigns like those newly underway in Nigeria and Bangladesh.
Nigeria's adoption of the HPV vaccine––previously only available from private clinics, often for double the national minimum monthly wage––as a free, routine vaccine available to all girls is a major step forward for health equity. But more work remains if girls everywhere are to be protected from cervical cancer.
With the move to a one-dose vaccine schedule, and the support of global partners like UNICEF and Gavi, the Vaccine Alliance, countries like Nigeria have been able to introduce routine HPV immunizations. These partners will need support, including U.S. funding, to drive down the cost of HPV vaccines and help countries ensure that every girl is protected. As Congress continues negotiations over the federal budget for 2024, we must continue to urge our representatives to support the highest possible funding levels for global immunization.