World Polio Day 2023
On October 24, the global health community marked World Polio Day. Below are just a few of the highlights, from survivors, healthcare professionals, and everyday people.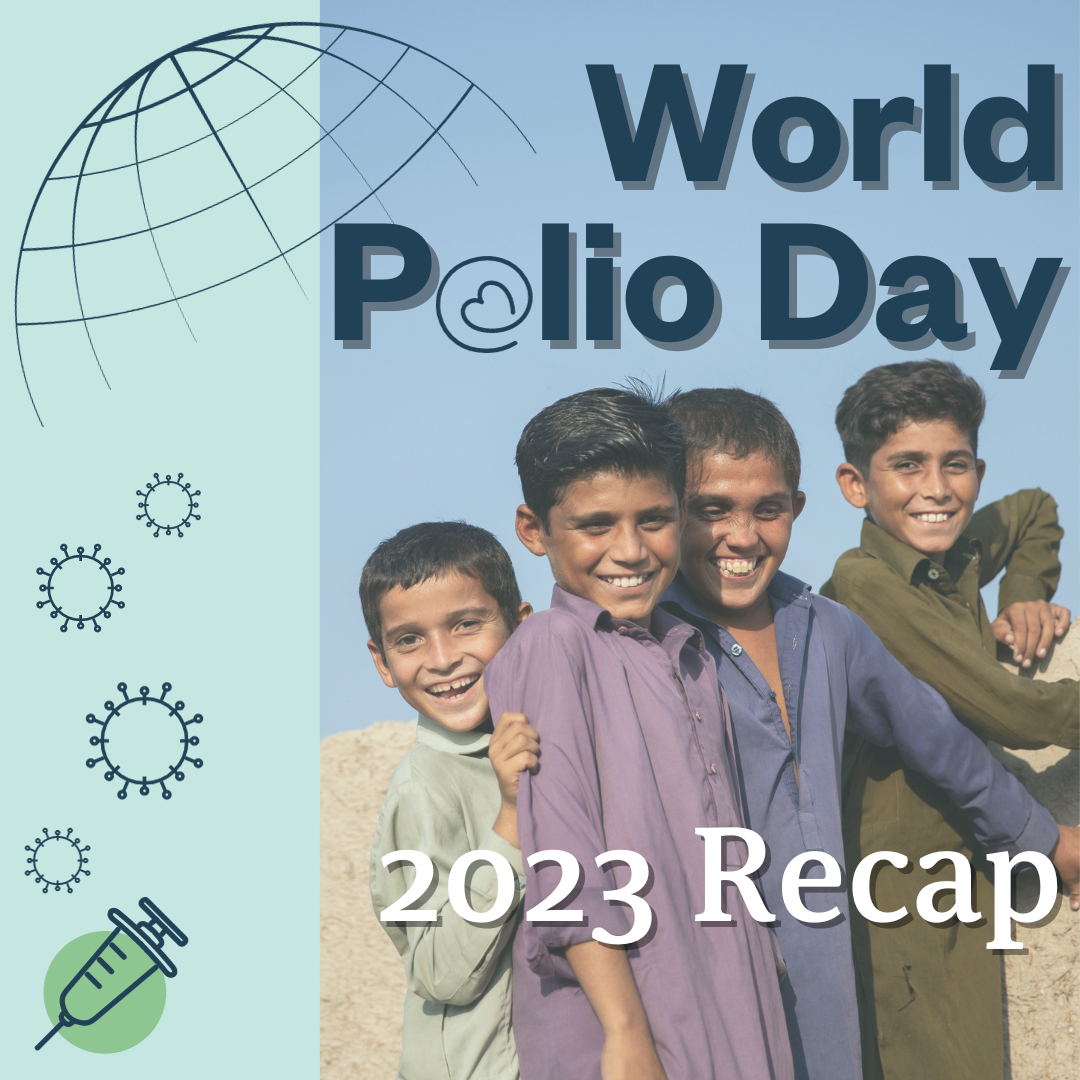 This week, on World Polio Day, we recognized the tremendous progress that has been made towards eradicating polio, as well as the barriers to ending it for good. Polio was paralyzing 1,000 children every single day in the 1980s, but thanks to vaccines–and the tireless efforts of health workers who turn vaccines into vaccinations–we are 99.9% of the way towards eradication. Below are just a few of the highlights from World Polio Day, from survivors, healthcare professionals, and everyday people.
#MakePolioHistory campaign
The Global Polio Eradication Initiative (GPEI) led a grassroots social media campaign, with experts and champions from around the world raising their voice in support of polio eradication. Check out the campaign's launch video, with appearances from Shot@Life's Executive Director Martha Rebour, Dr. Ananda Bandyopadhyay from the Bill and Melinda Gates Foundation, and quite a few Shot@Life Champions. See how many you can spot!
At the UN General Assembly in September, the Gates Foundation and the Moth hosted a live podcast recording with three polio advocates: Safia Ibrahim (Results Canada and polio survivor), Wasif Mahmood (UNICEF Pakistan), and Oyewale Tomori (former President of the Nigerian Academy of Science and virologist at WHO AFRFO). Watch their inspiring stories, released for World Polio Day, here.  
Congressional support for polio eradication
Thanks to the outreach and efforts of Shot@Life Champions and supporters, and the support of our partners, 22 congressional offices from both sides of the aisle posted messages of support for polio eradication on World Polio Day. Thank you for urging your representatives to use their voices and their votes to support efforts to end polio.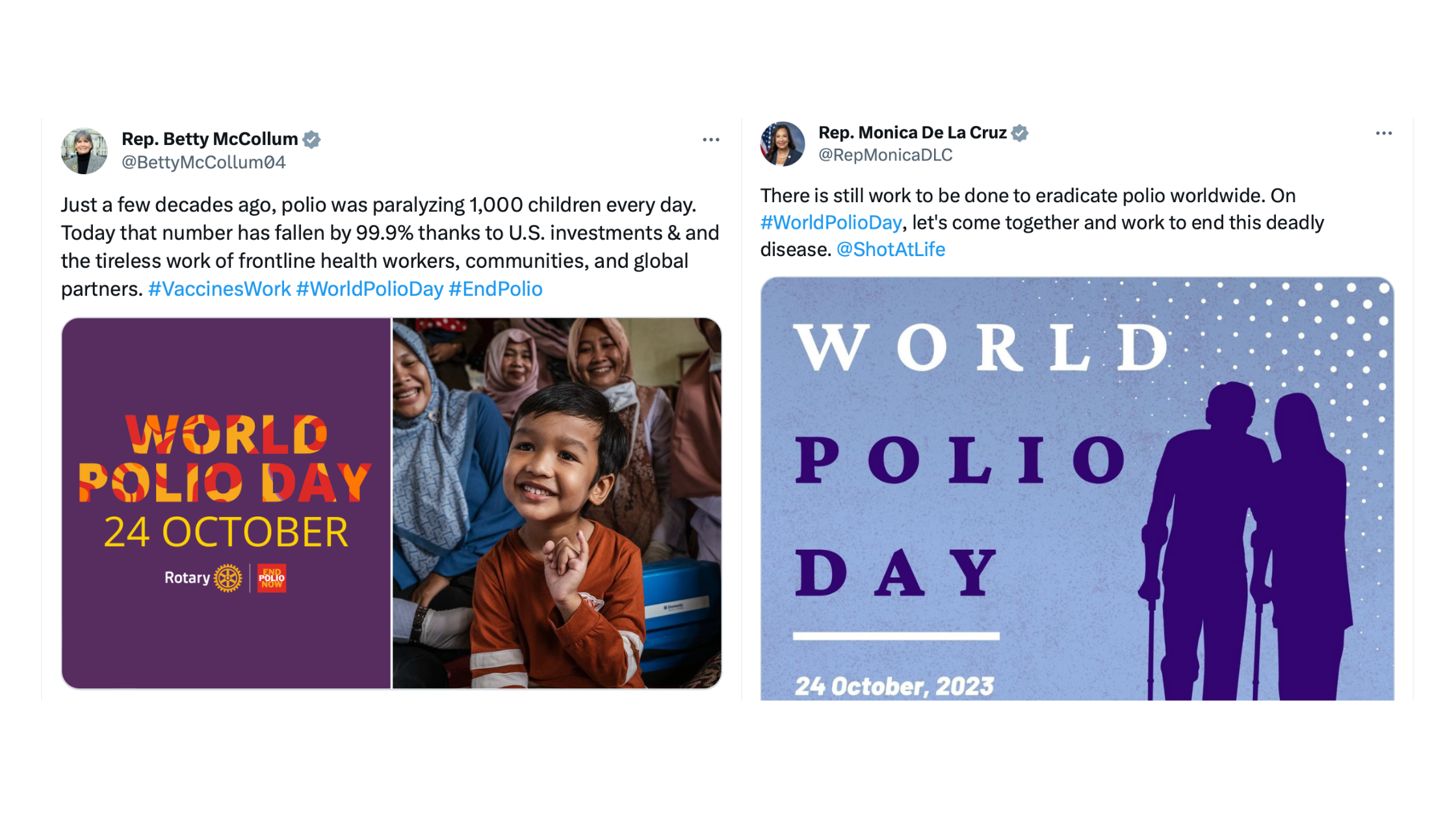 Battling a resurgence in Mozambique
The resurgence of polio in Tete province, Mozambique, is a stark reminder that until we finally eradicate this disease, no-one is completely safe from the risk of a polio outbreak. But as this video from Village Reach details, training and innovation are allowing the authorities to monitor and rapidly respond to new cases all over the country.
Reaching children in polio's last strongholds
In Pakistan, one of two remaining countries where wild polio virus is still endemic, nearly half of polio cases in the past five years have been in the southern Khyber Pakhthunkhwa region. But Pakistan's health agencies are trying a new strategy, "Reaching the Unreached," to vaccinate vulnerable children against polio and other vaccine-preventable diseases.
Thanks to the efforts of polio advocates, we remain on the brink of ending this disease for good. Though it can sometimes feel like we remain stuck at the very last mile, every effort counts. Together, we can finally end polio, but we have to keep pushing.