Meet Our Team: Mary
Mary Singer is the new Grassroots Advocacy Intern for the Shot@Life campaign. Learn more about her in this Q&A!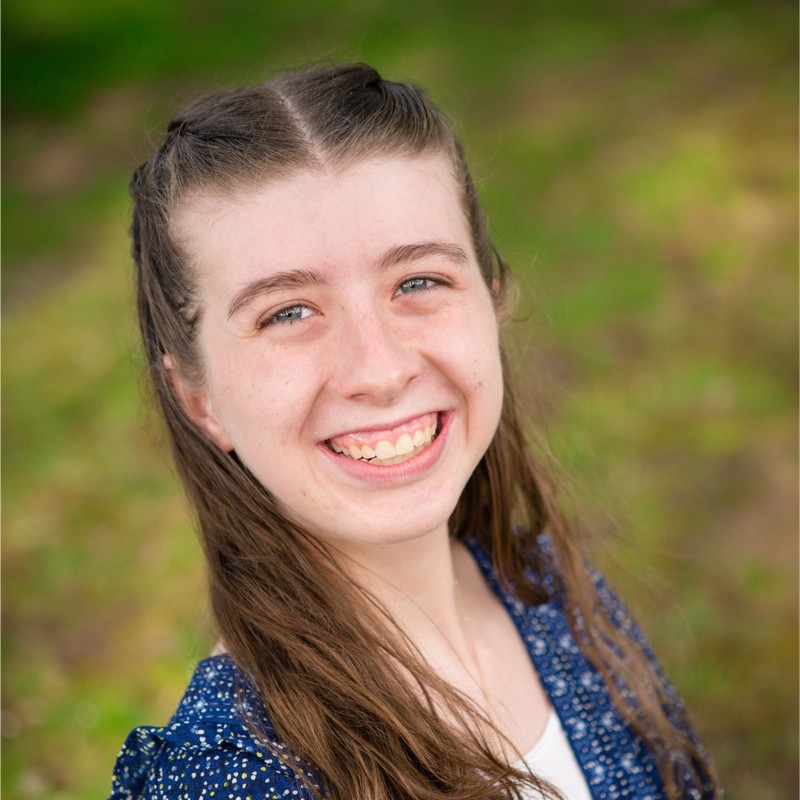 What brought you to Shot@Life?
For as long as I can remember, I've been passionate about current events and international human rights. I was a junior in high school when the COVID-19 pandemic shut down the world, and I was deeply frustrated with some of the almost indifferent responses I saw to the pandemic – internationally, nationally, and even in my own community. It was then I started to understand the impact we all have in our own communities, and how our small acts of outreach can spread. I was drawn to Shot@Life, not just for their mission, but for how they remind people that their voices matter. The grassroots aspect of the campaign, combined with the goals and mission of Shot@Life, inspired me and I knew I had to be a part of it.
What excites you most about your work on the campaign?
I love helping our supporters recognize the power of their voices! It is incredibly easy to feel like our voices have no impact or that we are not able to change anything in the world. It has been inspiring watching our supporters recognize the power they have to make changes. It reminds me of the first time I ever voted in an election and how empowered I felt. Now, I have the opportunity to help our supporters bring their voices directly to their representatives, and it is so exciting!
Can you briefly describe your previous work, intern, or volunteer experience?
I am currently pursuing my bachelor's degree in political science from Brigham Young University. I recently returned from a ten-month volunteer missionary experience in Oakland, California, where I had the opportunity to serve in the community full-time. As a part of that mission, I became fluent in Spanish and got to meet and help people from all over the world. I met people from all six inhabited continents, and as I came to know them and their families, I learned more about the hardships they faced. Those ten months strengthened my sense of international solidarity and my desire to aid with global health equity.
What do you think the biggest challenge is for vaccine advocacy?
In the digital age, we have immediate access to any information we could possibly want, but misinformation abounds. Vaccine equity and advocacy have become hyper-politicized, which only adds to the challenge of getting vaccine access to children everywhere. I believe most people everywhere agree that no child should die of a preventable disease, but this greater message has gotten lost. We have to be careful as we advocate that our end goal – saving the lives of children everywhere – does not become lost in the domestic political discourse or otherwise misconstrued.
What do you wish more people knew about advocacy in general?
I wish everyone recognized the power they have to influence the world. I think most Americans understand the magnitude of their right to vote, but our individual impact is often overlooked. I wish everyone understood that our elected representatives are there to listen to us! We are their constituents, and it is their full-time job to hear our voices and represent us. Anyone can advocate – it's a lot simpler than one might think – and their advocacy can change the world for the better.
Do you have any fun facts that our champions might not know about you?
I am passionate about international cultures and events! I speak Spanish and English, and I'm comfortable in Portuguese. I have a dream of visiting every Spanish-speaking country, and I'd also love to visit each of the six major continents. Additionally, I love music, ballroom dance, reading books, and being outside.