World Refugee Day: Leaving No One Behind
World Refugee Day, observed every year on June 20, is an opportunity to highlight the resilience and strength of millions of refugees worldwide.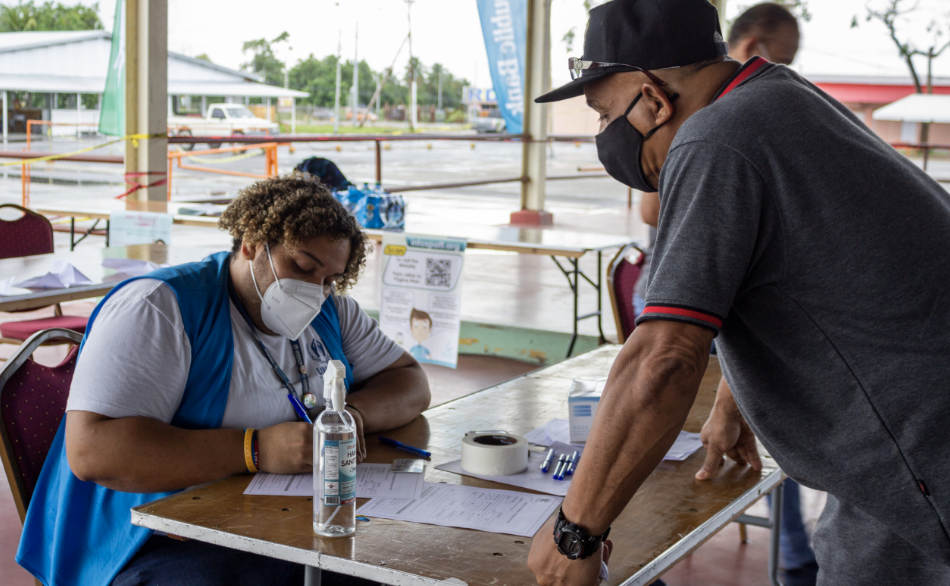 This
World Refugee Day
, w
e
are
rais
ing
awareness about the challenges refugees face and the need to
provide
support
and achieve "hope away from home
.
"
As of last year, more than 100 million people around the world have been forced to flee their homes due to conflict or natural disaster, resulting in the worst refugee crisis in history. With a record number of displaced people, it is critical that we explore new approaches to supporting refugees and leverage strong partnerships to support them and protect their health. 
Continuing Primary Health Support for Refugees
Essential healthcare services, including immunization, are often put on hold for refugees who flee their homes unexpectedly. 
UNICEF's State of the World's Children 2023 warns that refugee children are among those most likely to be "zero-dose," meaning they have not received a single vaccine of any kind, or otherwise under-immunized. The difficult circumstances that surround forced displacement often increase  the risk of contracting vaccine-preventable diseases, including measles, polio, viral hepatitis, diphtheria, and whooping cough. With crowded living conditions and poor sanitation in camp settings, this can easily lead to outbreaks of communicable diseases resulting in fatal consequences.  
Hope Away from Home 
In 2022, Carlos and his family fled Venezuela for a new start in Trinidad and Tobago, where an estimated 24,000 refugees and migrants are living today. There, UN and NGO partners hosted a special vaccine drive encouraging refugees and migrants from all backgrounds to get their first dose of the COVID-19 vaccine. Volunteers, including translators working in multiple languages, were on hand to ensure a smooth process. Despite the pouring rain and overcast skies, over 1,600 people showed up on both days, eager to enter this new phase of life and protect themselves and their families amid a pandemic.
"It is important for everyone to get vaccinated in order to combat the pandemic. We made the important decision as a family to get it," Carlos says.
In partnership with AmerisourceBergen Foundation, Shot@Life is committed to meeting the critical needs of refugees, including access to primary health services and vaccines. Last year, our work supported comprehensive pandemic response for refugees that included routine primary health care, improved access to and uptake of COVID-19 vaccines, and improved equity within host communities. This collaboration will continue to support the lifesaving work of UN partners  on the front lines, so they can deliver vaccines, monitor new disease outbreaks, and support community health workers and vaccinators in the field.