Champion Spotlight: Priyambda Kumra
Priyambda Kumra is pursuing her master's degree in public health (MPH) at the University of Nevada, Las Vegas. She received her first dose of the flu vaccine after moving to the United States from India. She describes how her experiences motivate her to advocate for vaccines.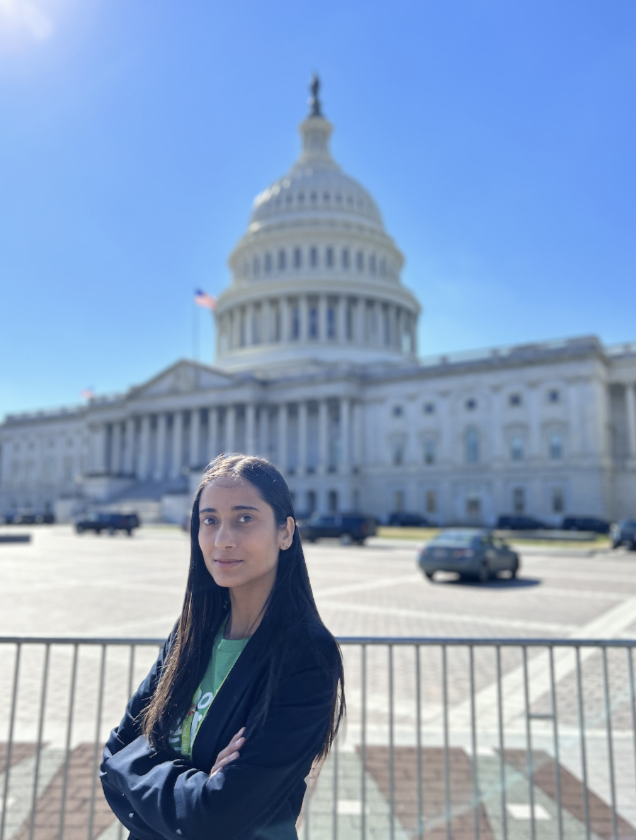 Shot@Life:

What brought you to

Shot@Life

?

Why do you choose to advocate for global vaccine equity

?
Priyambda: I have seen health inequities in the country I was born in, and I have seen people lack proper access to vaccines. When I saw this opportunity to raise awareness for global vaccinations, I immediately jumped on it.
I didn't shy away from representing my actual background story to the policymakers because I found that this can make an impact, especially for those from low-income countries. As one of the speakers mentioned during the Summit, a virus does not need a plane ticket.  
What experiences from your background helped inform your advocacy work? 
I was born and raised in a small rural village in India. There are two main barriers there: awareness and access to vaccinations. For example, we have never heard of flu vaccines. When I moved to the United States, I received my flu vaccination for the first time. We have an answer to save lives, but, in India, we did not know about it and never had access to it. These were the things that made me interested in advocating in different countries.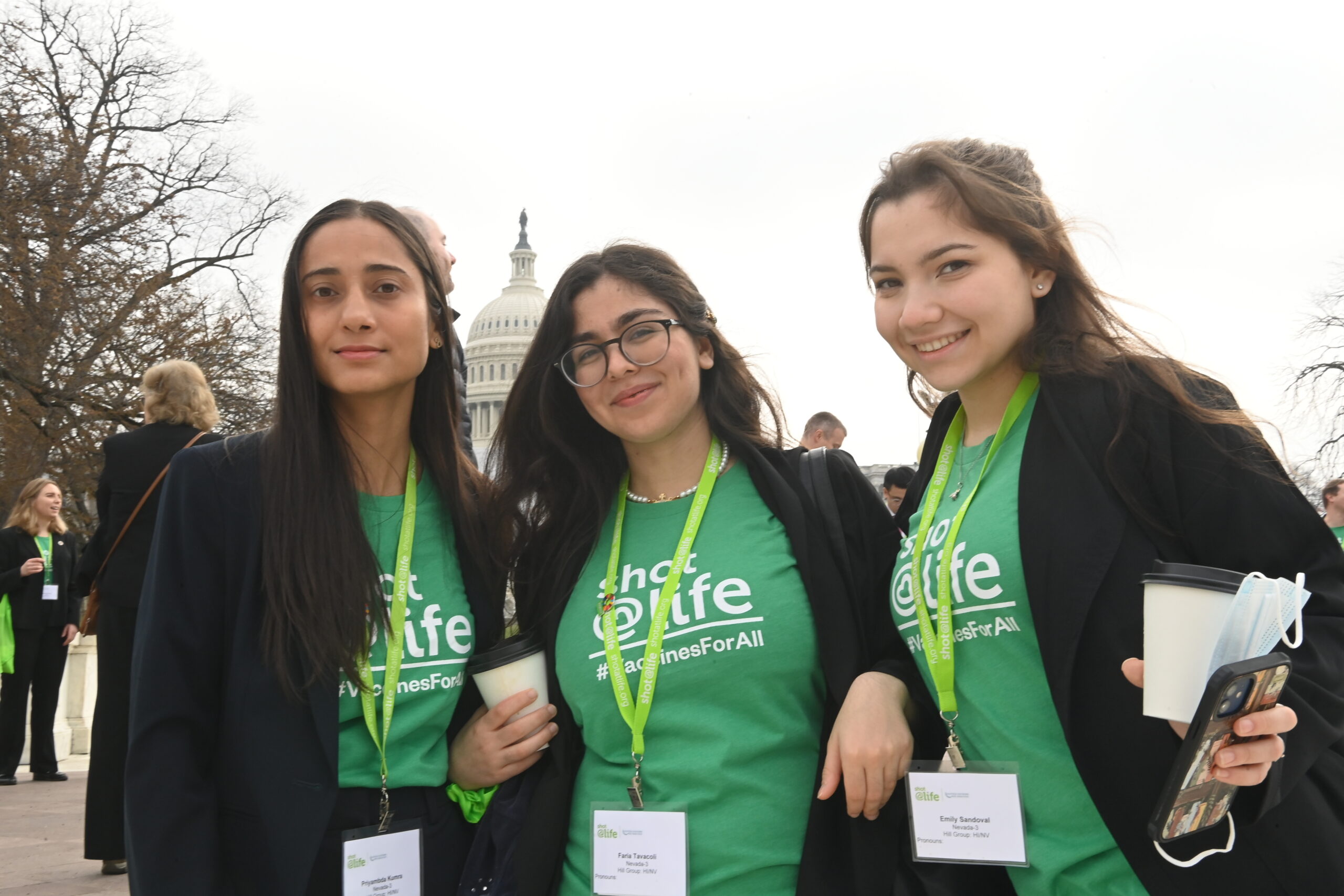 Did coming to the United States shift your perspective on va

ccines

?
People in the United States have access to most resources that promote health. When I came to the United States, I learned about vaccine hesitancy, which I never knew about before. There are people who just don't believe in vaccinations, so they prefer to suffer. 
I did my undergraduate studies in biology, so I am familiar with the process of how vaccination works. I feel that most people do not know the main process, and I think we should work to change the narrative and their perspective to promote routine vaccinations.  
Why do you believe

policymakers, who may be distanced geographically from these countries in need, should prioritize these issues? 
Our policymakers should support this cause because we are not only helping other countries, but we are saving our own too. One of the things I learned at the Summit is that we are near polio eradication. Why not just end that disease? I also learned how gender inequality can affect vaccination rates in some issues. It's outrageous to know that just because you belong to a different gender, you cannot have the proper rights to improve your health.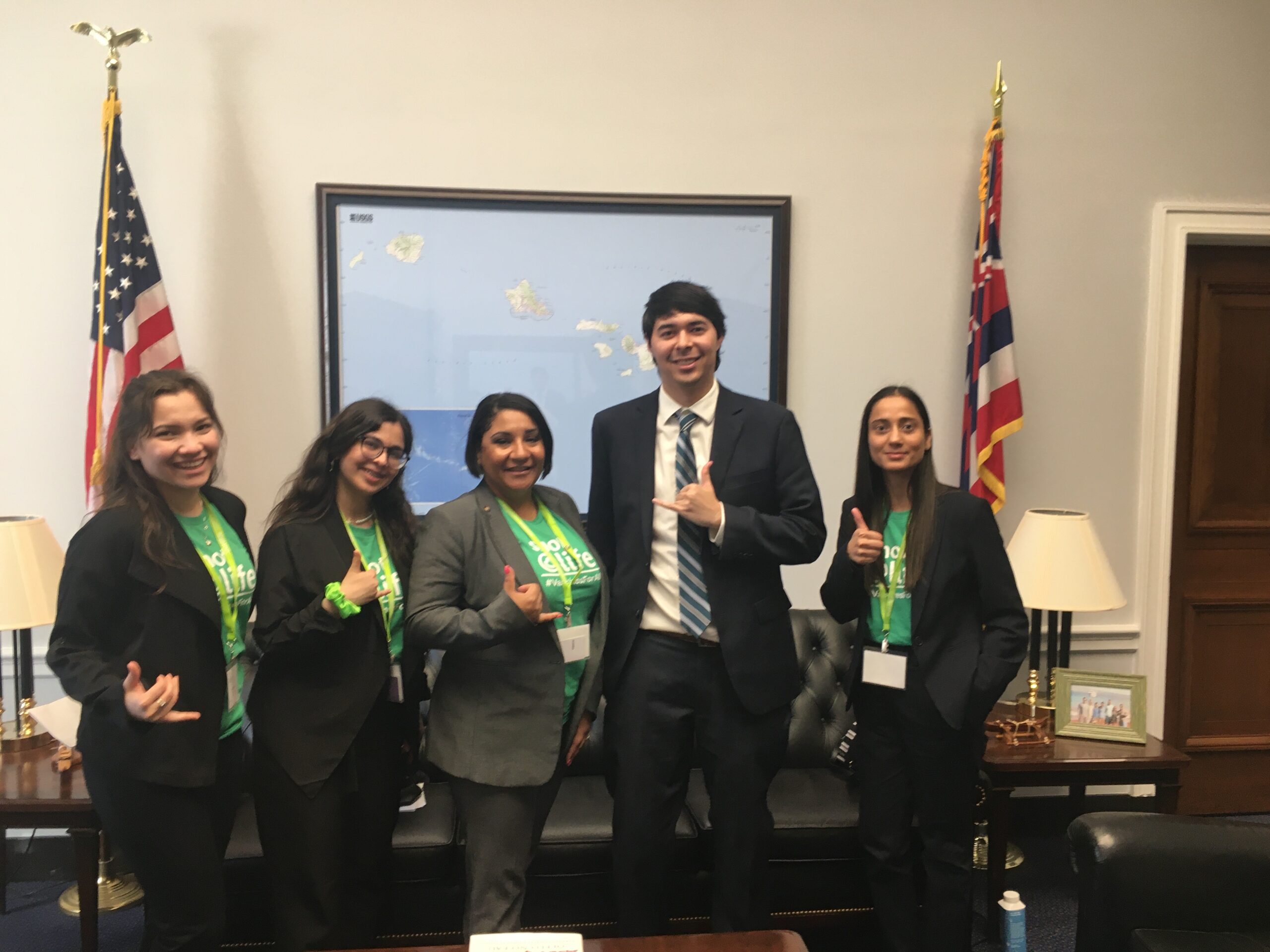 This was your

first time

attending

Shot@Life's

Summit. How was the experience for you?
My overall experience was really inspiring. I realized that we can truly overcome any public health issue after meeting passionate people from all over the United States who are fighting for the same cause. My favorite moment was hearing speakers from large organizations, such as the United Nations, CDC, and WHO, speak live for the first time about their perspectives and stories. I also got a chance to ask them different questions in person.   
When meeting with the policymakers, I was very nervous since it was my first time. But after meeting with them, I realized how humble they are. They sincerely listen to your issues, and they even asked us different questions. It means that they genuinely took interest, and most of them also opened up about how they felt about this topic and what they can do about it. It was surprising to me because, as a society, we create different narratives about our political leaders. But, in reality, they do listen to our problems.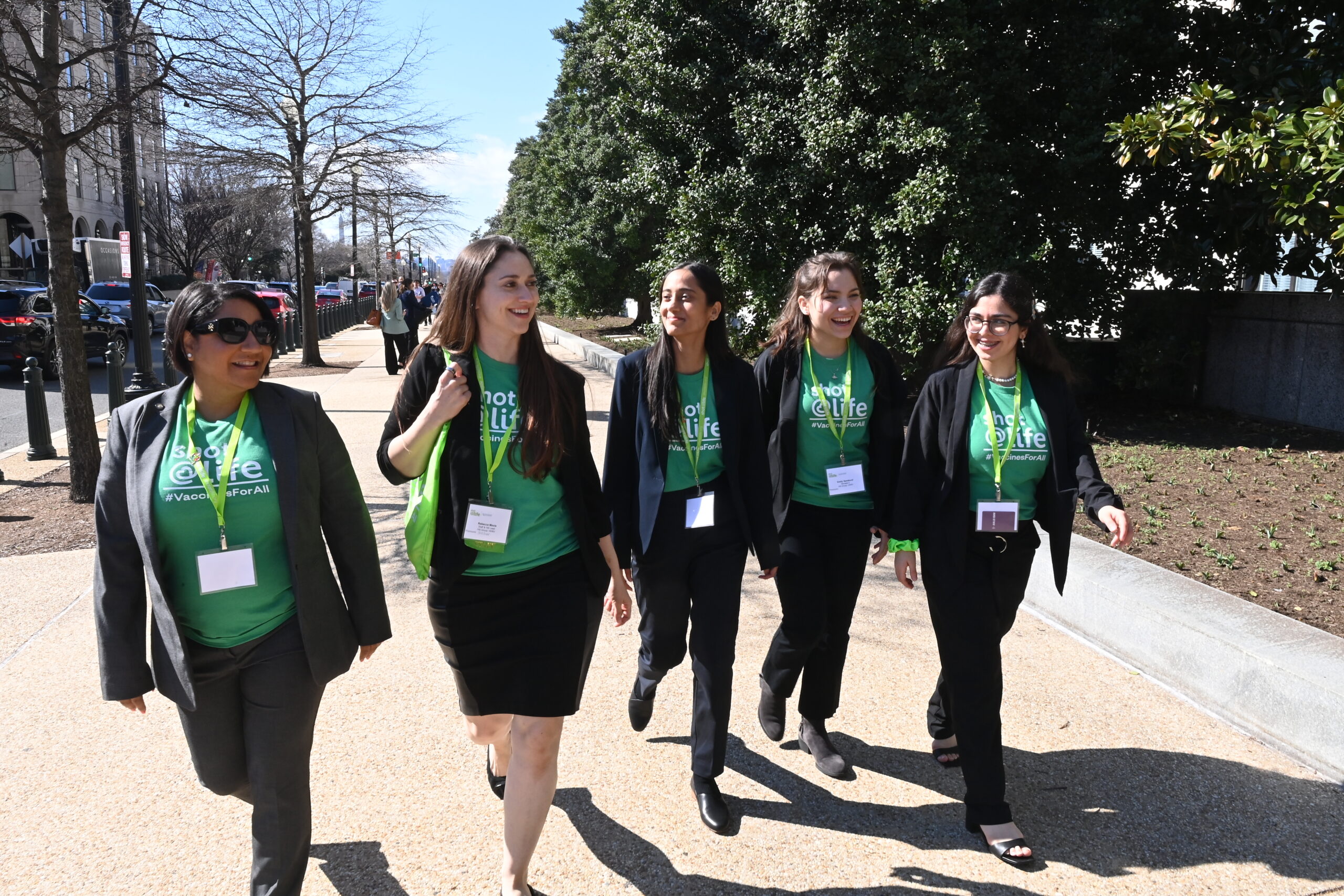 How do you see your advocacy work growing in the future?

 
I want to stay connected. In the future, if I get any chance to join webinars or the call again, I will join in.  There is not a lot of awareness in the place I grew up. If there's some way I can get back and connect with an organization to campaign, even on a small scale, I want to do my part to help them improve their health to take proper vaccinations. It can save millions of deaths. I feel that I'm at that position in my life where I can go back and advocate.  
Want to become a vaccine advocate like Priyambda? Sign up to become a Shot@Life advocate here.