Mother's Day: Bella's sacrifices to vaccinate her children
On Mother's Day, we recognize the stories of moms like Bella and the sacrifices they make so their children are protected against vaccine-preventable diseases.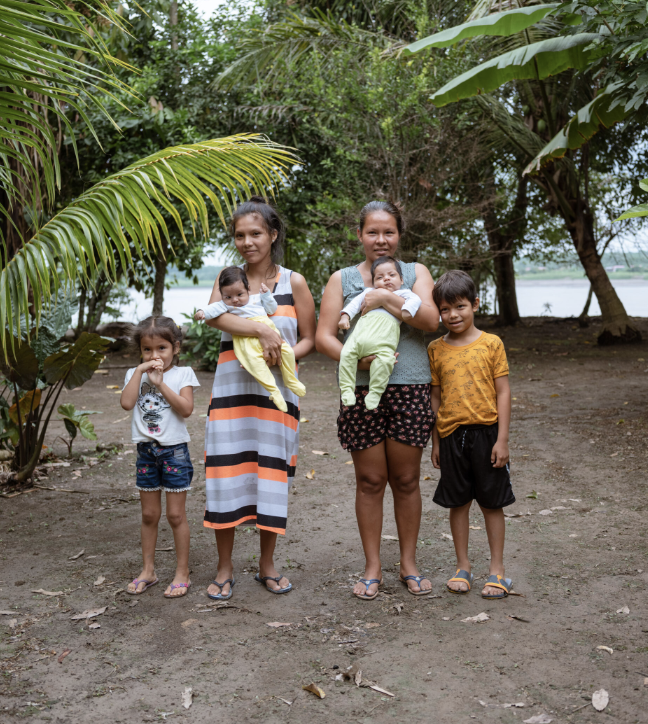 A mother's love for her children and her wish for them to be healthy and safe from diseases is extremely powerful. This is especially true for 21-year-old Bella from Lisboa, Peru, a new mother of twins, Antonio and Eric. Even before her children were born, Bella made sacrifices and endured hardships for them. After working in the suburbs of Lima for three years, Bella moved back to her hometown of Lisboa to be with her sister before giving birth. There, she made the long, expensive, and arduous trip to the hospital to give birth to her children, travelling four hours by boat and two hours by car to Iquitos City.
"I had a caesarean section at the hospital in Iquitos. There they gave me pills and ampoules so that I could make it to the end of the month. The doctor told me, 'If you make it to midnight, we will do a caesarean.' At midnight they were already transferring us for the caesarean section. They were born at seven months," she said. 
Since her twins were born prematurely, she knew that they would need all the protection she could provide for them to survive and grow into strong children. Bella made sure that they received all their necessary vaccinations, including pentavalent, rotavirus, pneumococcal, and polio vaccines, since she understood the importance of vaccinations for the health of her children.  
"Vaccinations are necessary so that when they get sick, it is not serious. My two babies have just been vaccinated by the brigade nurse. But from here [Lisboa] it's a long way to go to the health center [Miraflores]. Sometimes there is no transportation, it's difficult," Bella said.  
While Peru has experienced increased vaccination rates overall, Bella's native Loreto is one of the regions with the lowest full vaccination coverage among children who are 12 to 59 months old. The 69.57% vaccination coverage in the region is considerably below the standard 95% coverage needed to prevent the spread of vaccine-preventable diseases. Factors that affect people's ability to vaccinate their children include family size, availability of health workers, age of the mother, and available antenatal care.  
UN agencies like UNICEF help tackle these challenges, sending health brigades who perform routine childhood vaccinations, providing maternal healthcare services, and educating communities in Loreto about the importance of vaccinations. Bella took advantage of these services and was able to avoid further risky travel, which too many other women still must face. Having access to lifesaving vaccines for her children have made the world of a difference for their future.  
Want to make a gift to Shot@Life this Mother's Day so more moms can protect their children from life-threatening diseases? Donate here.