Advocate to Vaccinate 2023 Recap
Thanks to the dedication of hundreds of Shot@Life advocates across the country, members of Congress in all 50 states and DC heard the call for vaccines for all during Advocate to Vaccinate.
Building on the momentum of the
Advocate to Vaccinate
Spring Summit
in Washington, D.C. in February,
champions
and supporters
took action
from March 20 to April 30
,
asking members of Congress to robustly fund global childhood immunization programs
.
This all led up to
World Immunization Week
during the last week of
April
.
In total, advocates sent more than 3,900 emails and directed 650 Twitter engagements at congressional offices, among many other actions. 
Publications 
To spread the word within their communities, champions submitted 28 written pieces to publications. Due to their superb writing and subject-matter expertise, many were published in local newspapers as well as campus and community newsletters. Here are a few of the editorials published by the Coeur d'Alene Press, Connecticut Post, Concord Monitor, and Yale Institute for Global Health. 
Events
On national call-in day on April 25, advocates concentrated their efforts to broaden their impact with dozens calling their offices on the same day. One Senate staffer told champion Shannan Younger when she called that he remembered Shot@Life because he already took a call from champion Linda Browne earlier in the day.  
While some may find calling their congressional offices to be intimidating, champions stepped into help. They organized phone banks across the country to demonstrate to their friends and family how to make calls—and even that it's fun and easy to do. In total, advocates made 208 calls!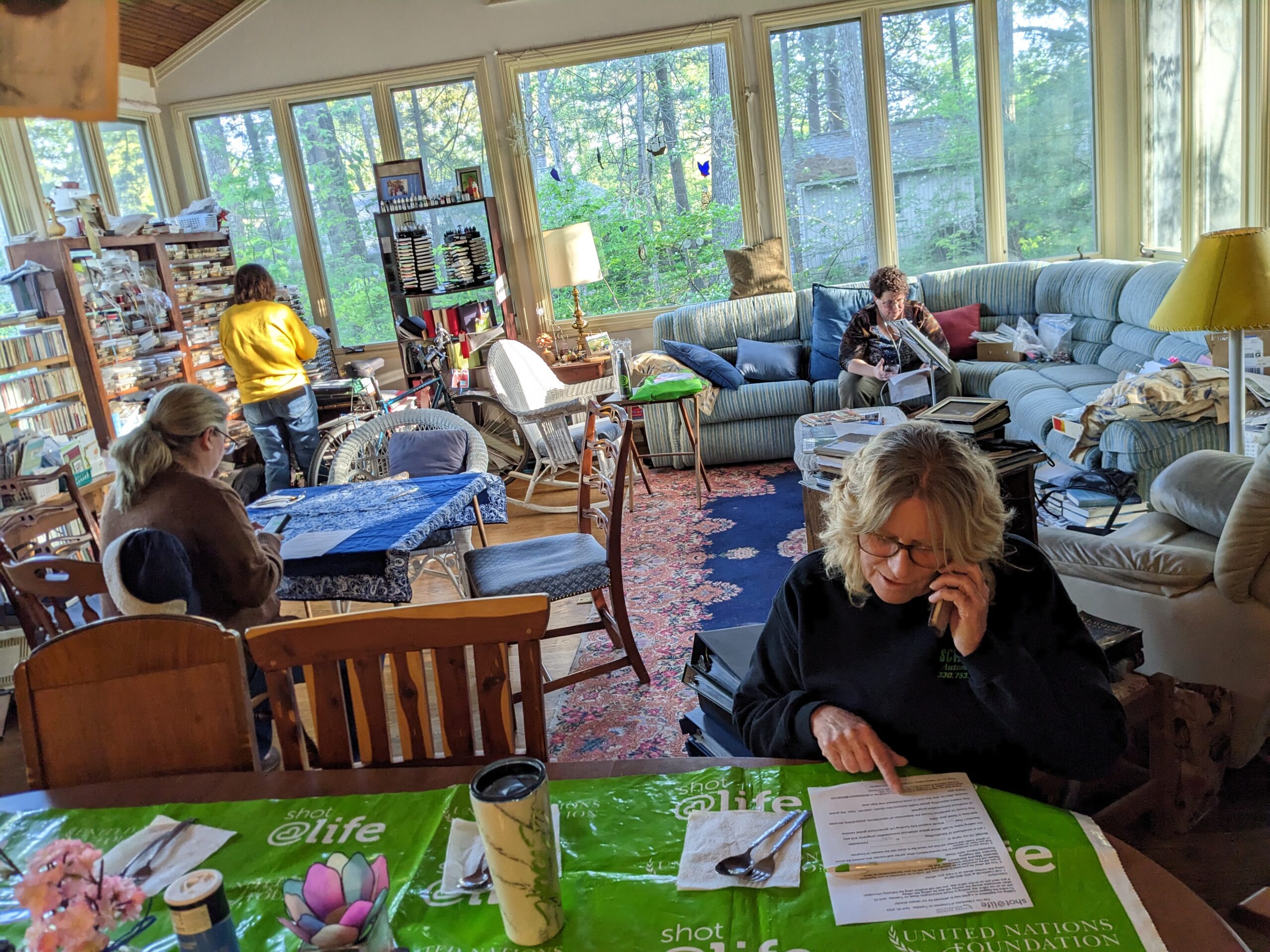 Pictured: Shot@Life supporters gathering at Diane Glasgow's home in Tennessee to call their congressional offices 
Beyond advocacy, Shot@Life advocate Felisa Hilbert hosted a colorful, fun-filled fashion show and dinner fundraiser.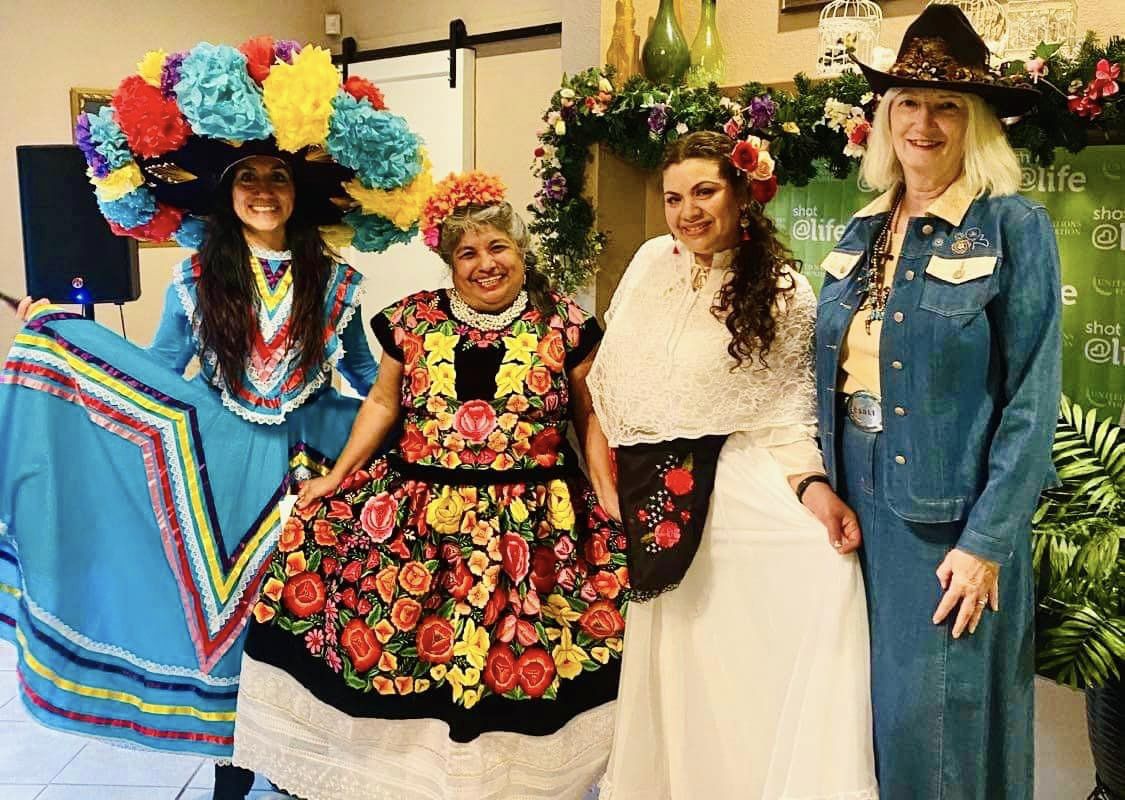 Meetings 
To culminate all these efforts, advocates also held 107 in-district meetings and drop-bys to strengthen relationships with their congressional offices. In this hybrid working world, they were able to meet with offices both in-person and virtually, depending on what worked best for themselves and the congressional staffers.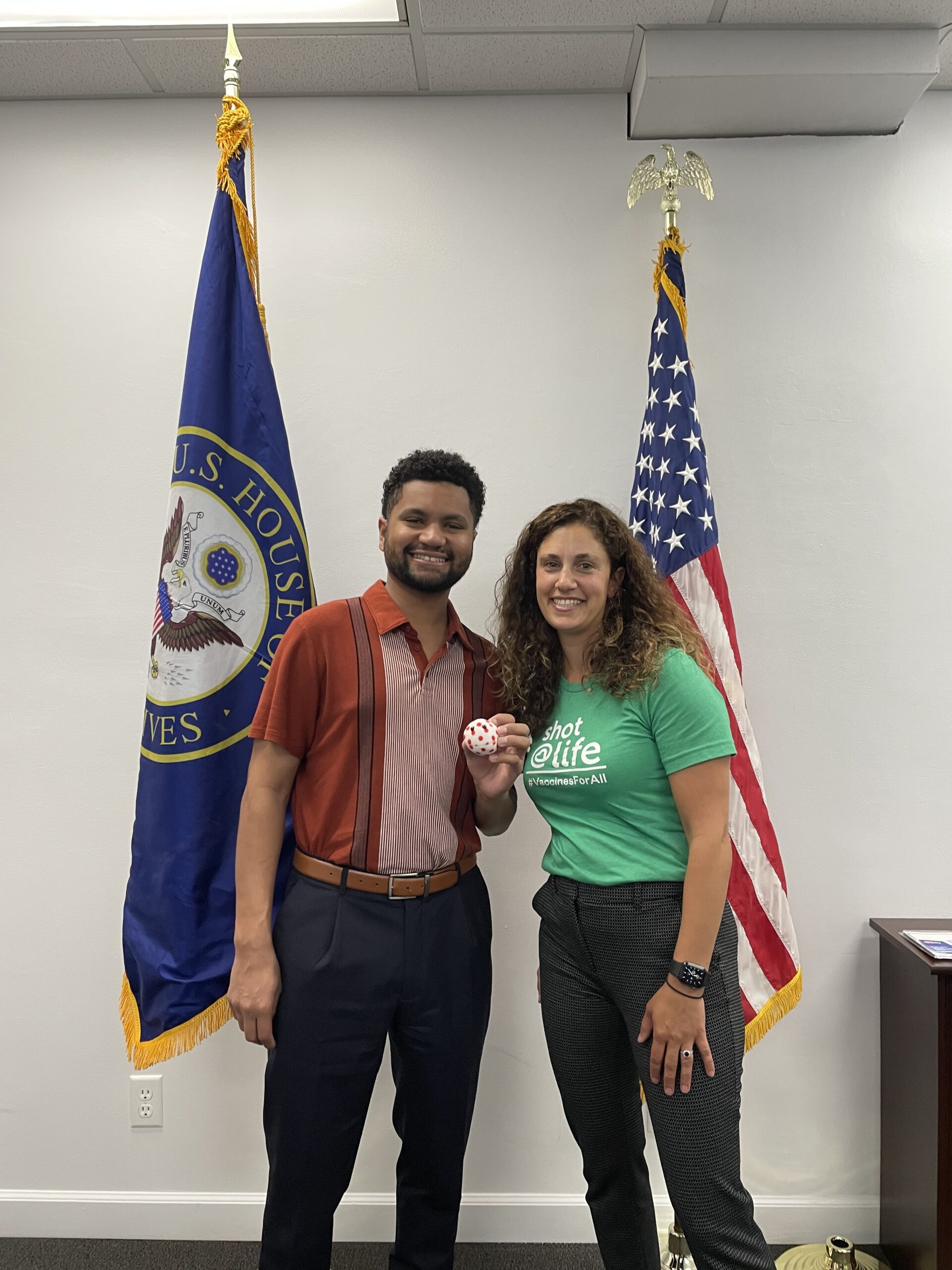 Pictured: Brianne Thurman (right) "giving measles" to Representative Maxwell Frost (left) after meeting at his Orlando office.   
Impact
Shot@Life advocates' efforts mattered during Advocate to Vaccinate and World Immunization Week—congressional offices are listening! Earlier this spring, both the House and Senate circulated a version of a polio appropriations letter, encouraging support for robust funding for polio eradication programs, with 55 representatives and 31 senators signing on. Additionally, to mark World Immunization Week, offices tweeted 26 messages of support. You can view the full list of them here. Please show these messages some love by retweeting!



As Congress now fully dives into appropriations season, the messages of vaccine equity will be ringing in their ears. The Shot@Life team is grateful for the advocacy of champions, both old and new, and is looking forward to continuing to support these efforts come Mobilize to Immunize in October.  
---
Want to become a Shot@Life advocate?
Visit shotatlife.org/take-action or sign up for one of our upcoming trainings.