Vaccines in the Media: Resources to Stay Informed
Read our quick roundup with resources to help you stay informed about the latest vaccine news, as well as tips on effective advocacy.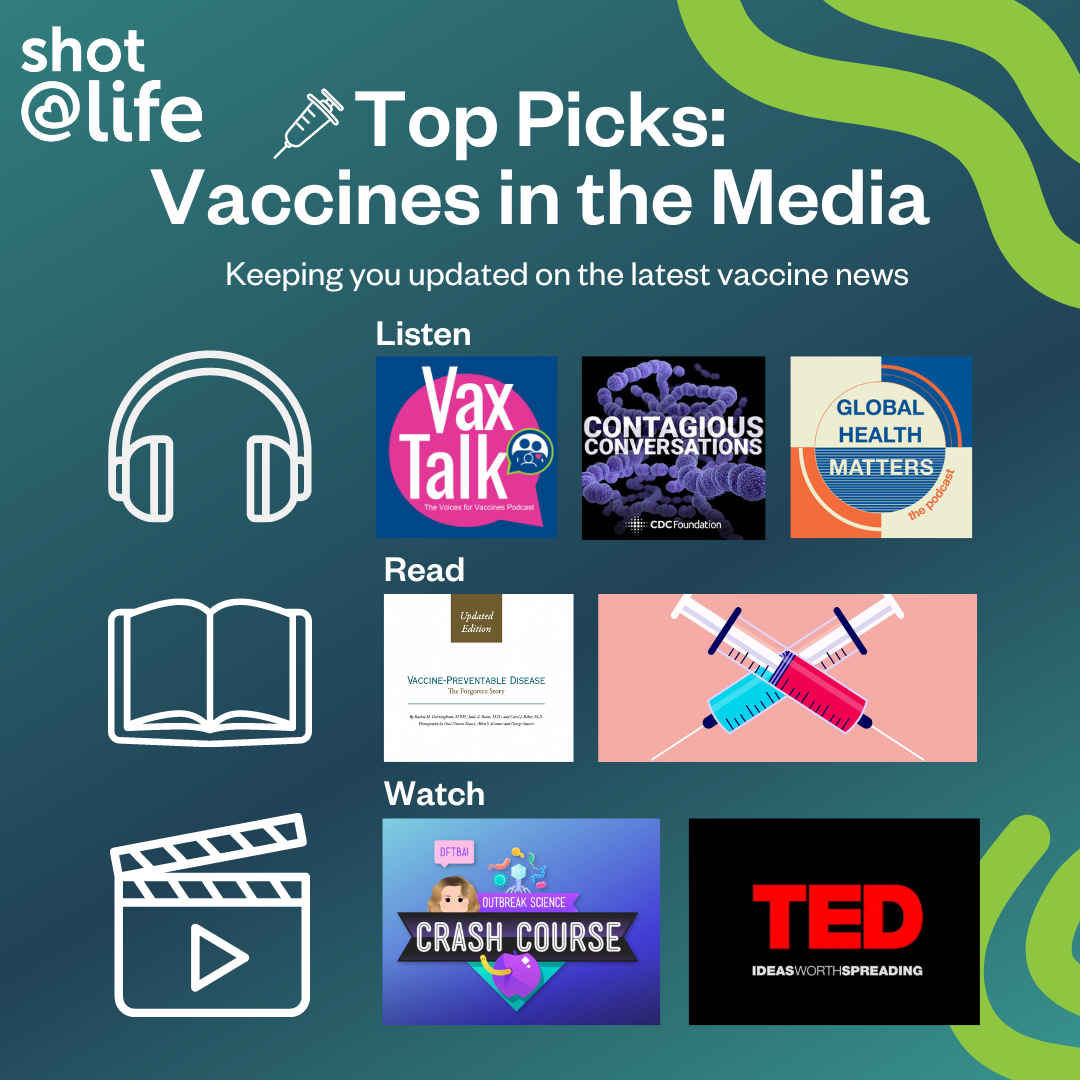 With shifting vaccine protocols and evolving research, it is important to stay updated with accurate information.
Here is a quick roundup with resources that can help you stay informed about the latest vaccine news, as well as some tips on how to be an effective grassroots advocate.
Listen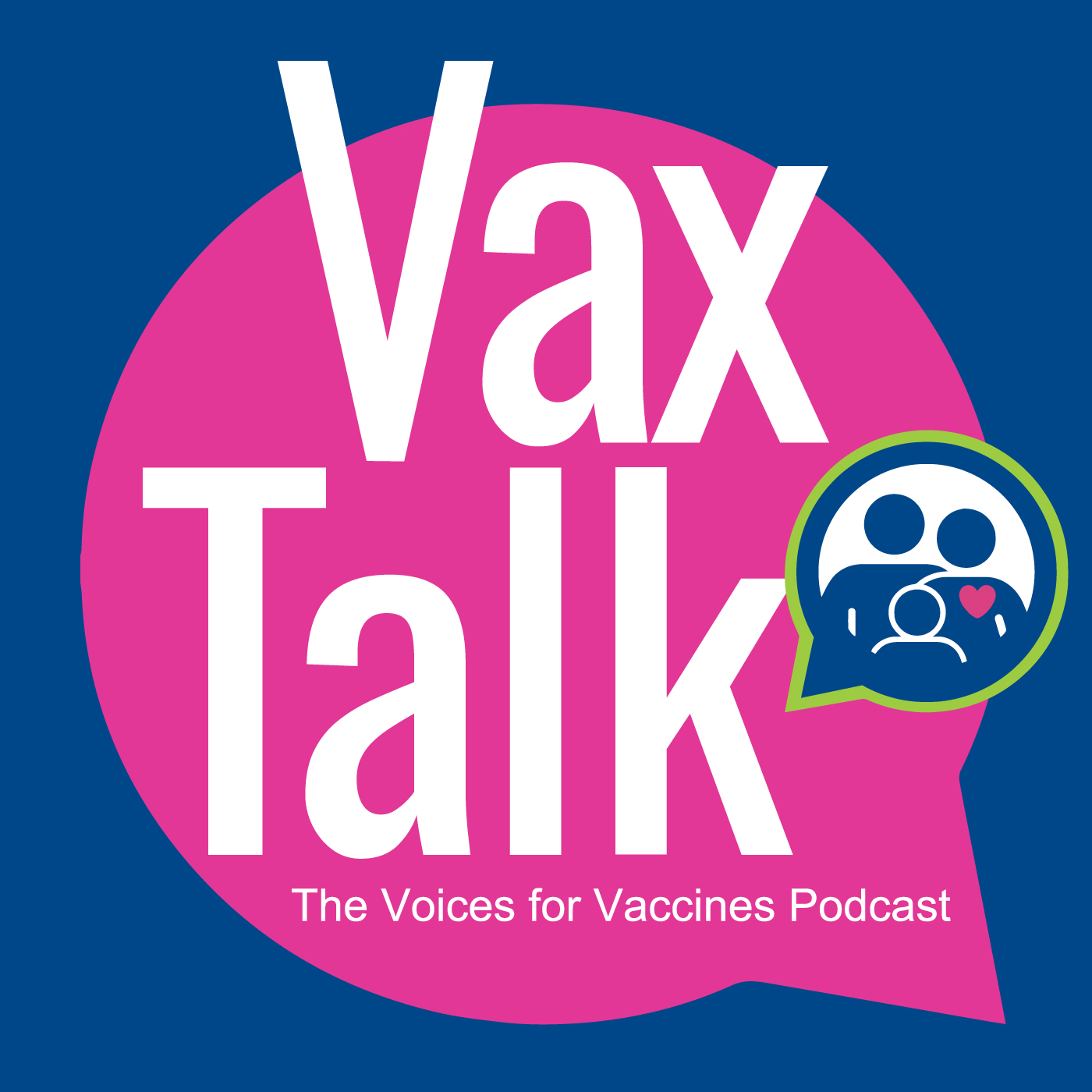 While we often get caught up in the numbers and data with immunization rates, it is important to remember that the issues surrounding vaccines impact real people. In this podcast created by Voices for Vaccines, the hosts interview experts in the healthcare industry who are on the ground and completing hands-on work to deliver vaccines. While some episodes focus on vaccine updates and the science behind immunizations, most conversations get to the heart of vaccine issues, such as those surrounding hesitancy, inequity, and education.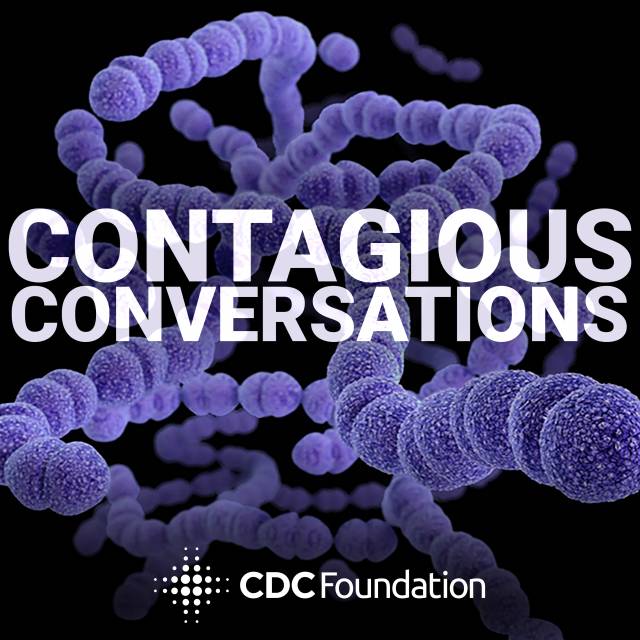 Produced by the CDC Foundation, a nonprofit organization that creates partnerships for the CDC, "Contagious Conversations" releases monthly episodes that bring together professionals working to make a difference in public health. From analyzing the relationship between policy and public health to spotlighting new health programs, "Contagious Conversations" covers a wide range of topics to reflect the intersection of health with other areas of life.
One of their recent podcast episodes may be of particular interest to our advocates for its focus on professionals in the vaccine space. The hosts spoke to Dr. Bill Foege, renowned for his role in eliminating smallpox in the 1970s, and Dr. Mark Rosenberg, who has long been an advocate for vaccines. Many of their previous episodes also feature issues that are close to the heart of Shot@Life's campaign, including raising awareness about antimicrobial resistance, combatting vaccine misinformation, and eradicating polio.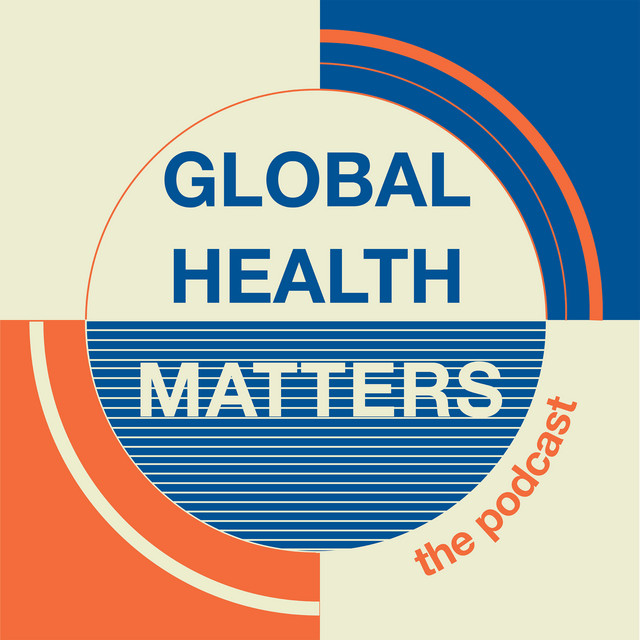 Hosted by Dr. Garry Aslanyan, "Global Health Matters" is a podcast produced by the Special Program for Research and Training in Tropical Disease, co-sponsored by UNICEF, WHO, UNDP, and the World Bank. While the podcast's 30 –to-45-minute episodes cover various issues related to global health, there is a special emphasis on voices from low- and middle-income countries. Many of the episodes also focus on the broader work being done to reduce the burden of infectious diseases in these countries.
Read
1. Vaccine Preventable Disease: The Forgotten Story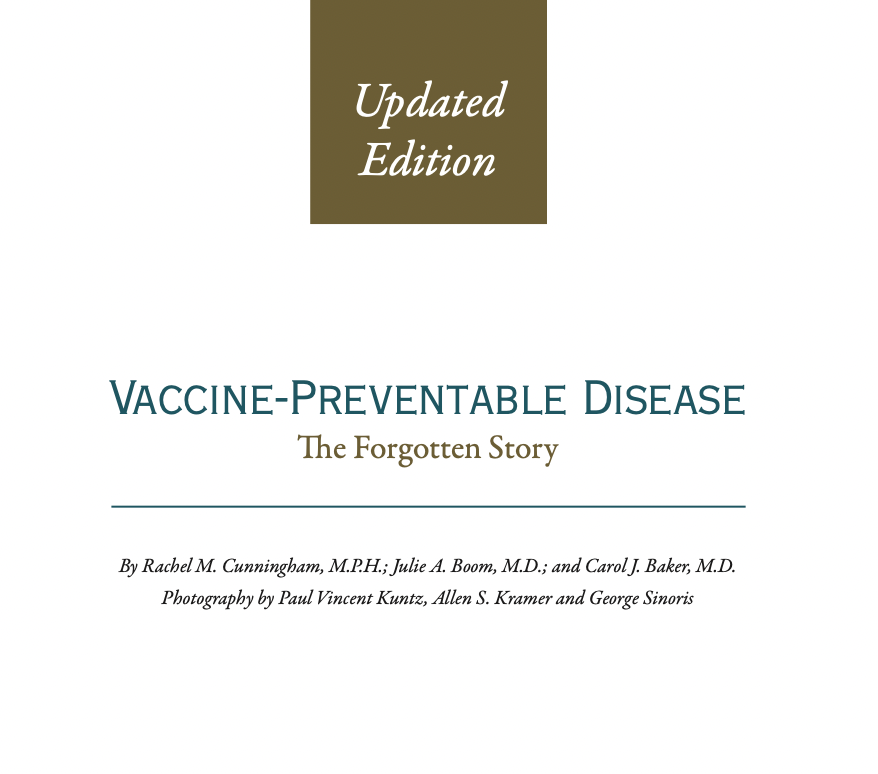 This is a moving resource that provides a reminder of the "why" behind your advocacy work here at Shot@Life. The book, authored by professionals from Texas Children's Hospital, is a compilation of stories of children who passed away or were severely sick from vaccine-preventable diseases, including measles, diarrheal disease, and influenza. Told through the eyes of their parents, the stories recount the pain and sorrow the families have experienced due to the tragic effects of not vaccinating their children. Their pain is universal, also felt by families around the world who do not have access to lifesaving vaccines to keep their children healthy and alive. Though the stories are heartbreaking, they inspire and educate the public about the importance of vaccines, spurred on by the strength of the families to share their personal testimonies.
2. A double vaccine crisis is endangering millions of children — Stat News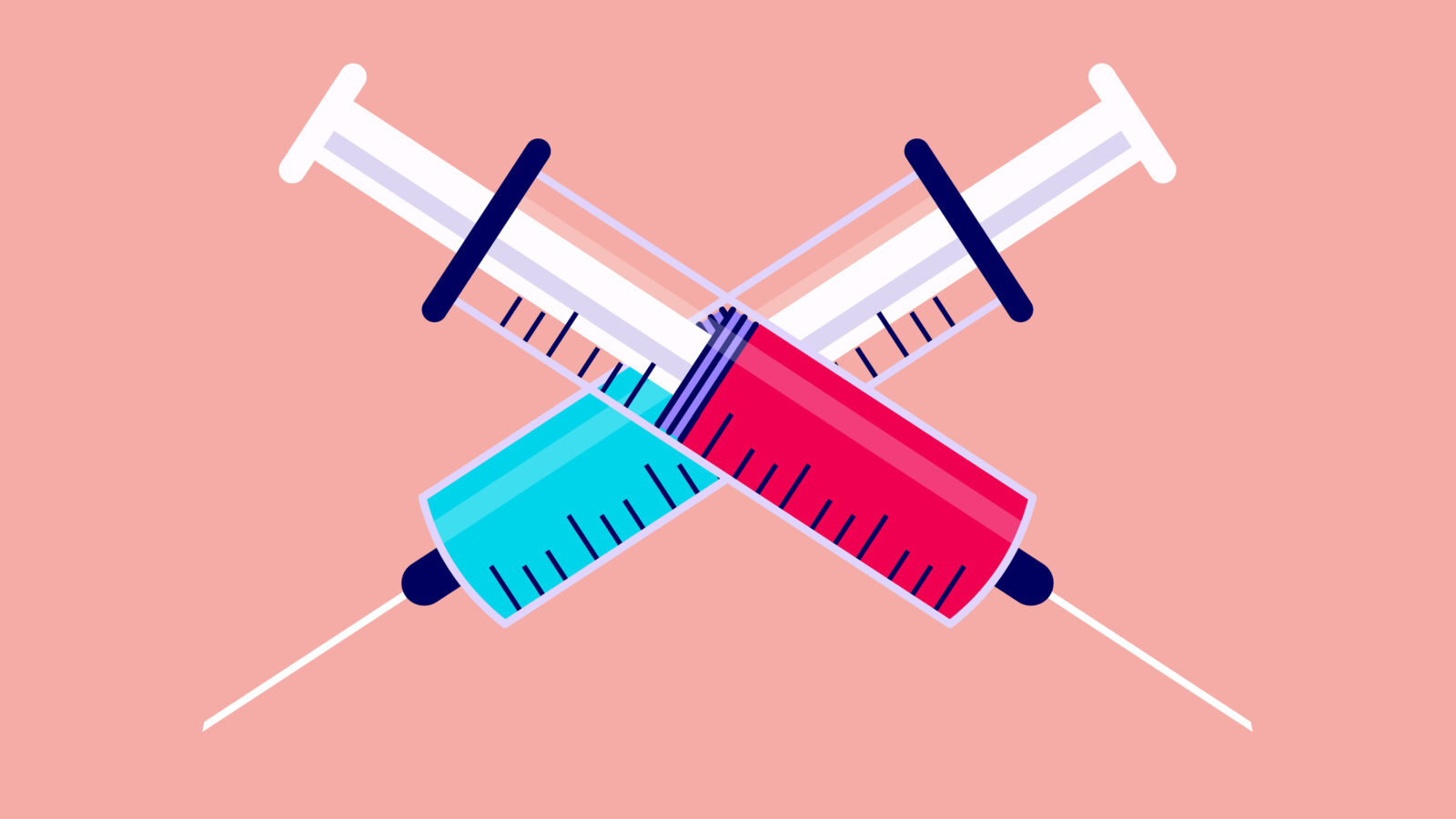 Written by the UN Foundation's very own Martha Rebour and Lori Sloate, this opinion piece highlights the vaccine crisis that experts have warned about since the beginning of the COVID-19 pandemic: declines in routine immunization. In fact, recent studies have shown that childhood immunization has dropped to their lowest levels in 30 years. In this article, Rebour and Sloate note that the number of zero-dose children (those that have not received a single vaccine dose) remains high. They attribute this to several factors, including the redirection of funds, health workers, and resources towards COVID-19 relief efforts. Moreover, with lockdowns and quarantine protocols, vulnerable children located in remote regions remain even more isolated from access to vaccines.
Now, as the world reopens and recovers from the pandemic, many countries are playing catch-up to scale-up their routine vaccination efforts again and match pre-pandemic levels.
3. "How you can be a better advocate for vaccines and public health" — Canadian Nurses Association
While many of us understand the importance of immunization programs, communicating that information with policymakers and the general public is a skill that we can all develop and improve. In fact, there are various strategies and argumentative styles that have proven to get messaging across more effectively. The Canadian Nurses Association outlines some of these tips in their article, highlighting that the role of advocacy should not solely lie on healthcare works but extend to all community members. Here, they describe the principles of health promotion — empowerment and education — in advocacy messaging.
Watch
1. How do Outbreaks End? Vaccines and Recovery: Crash Course Outbreak Science #14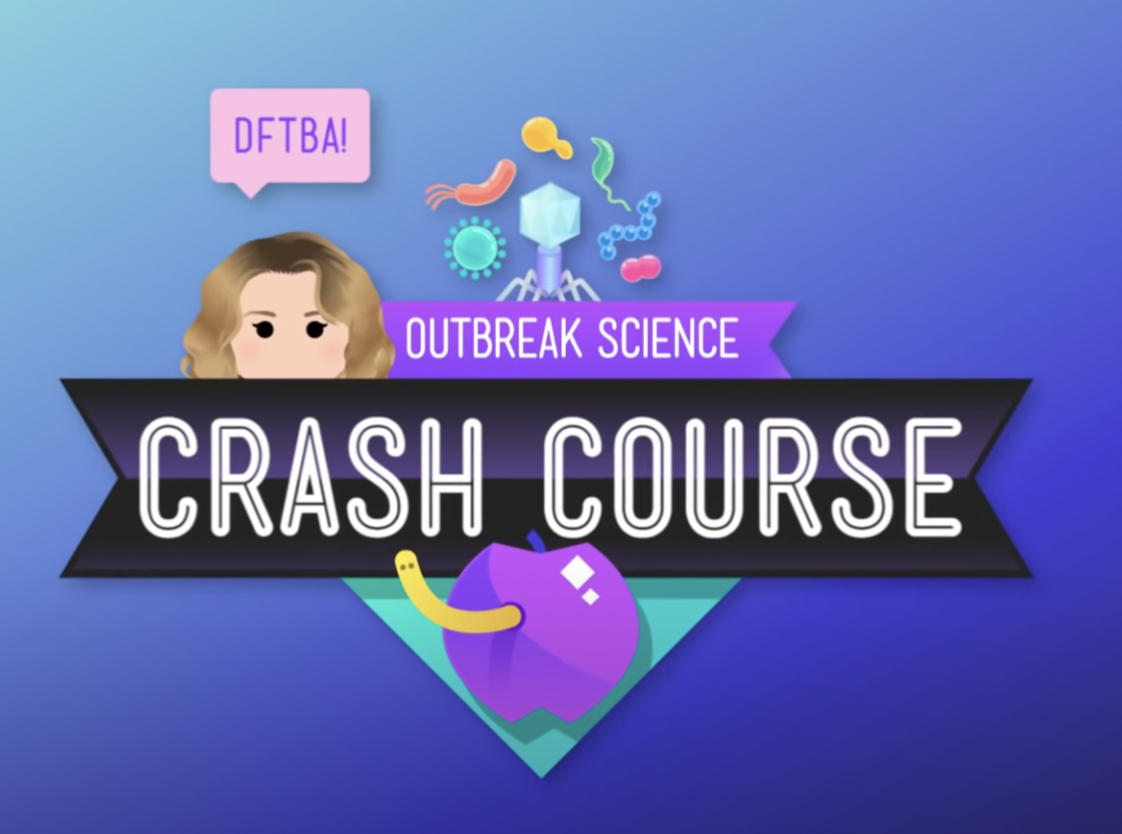 Created by brothers Hank and John Green, Crash Course is a YouTube channel that covers complicated topics, from history and chemistry to psychology and anatomy, in a digestible manner for the general public. Following the COVID-19 pandemic, Crash Course created a series on Outbreak Science, hosted by Dr. Pardis Sabeti from Harvard University, that follows the story of an outbreak – from its cause, to how it is managed, to how it is resolved. In the penultimate episode of the series, Sabeti breaks down how vaccines work on a microscopic level and their importance to ending an outbreak. Accompanied by colorful graphics and fun animations, Crash Course provides foundational knowledge on the complicated science behind vaccines, and you can explore their many other videos as well.
2. Why we need to fight misinformation about vaccines | Ethan Lindenberger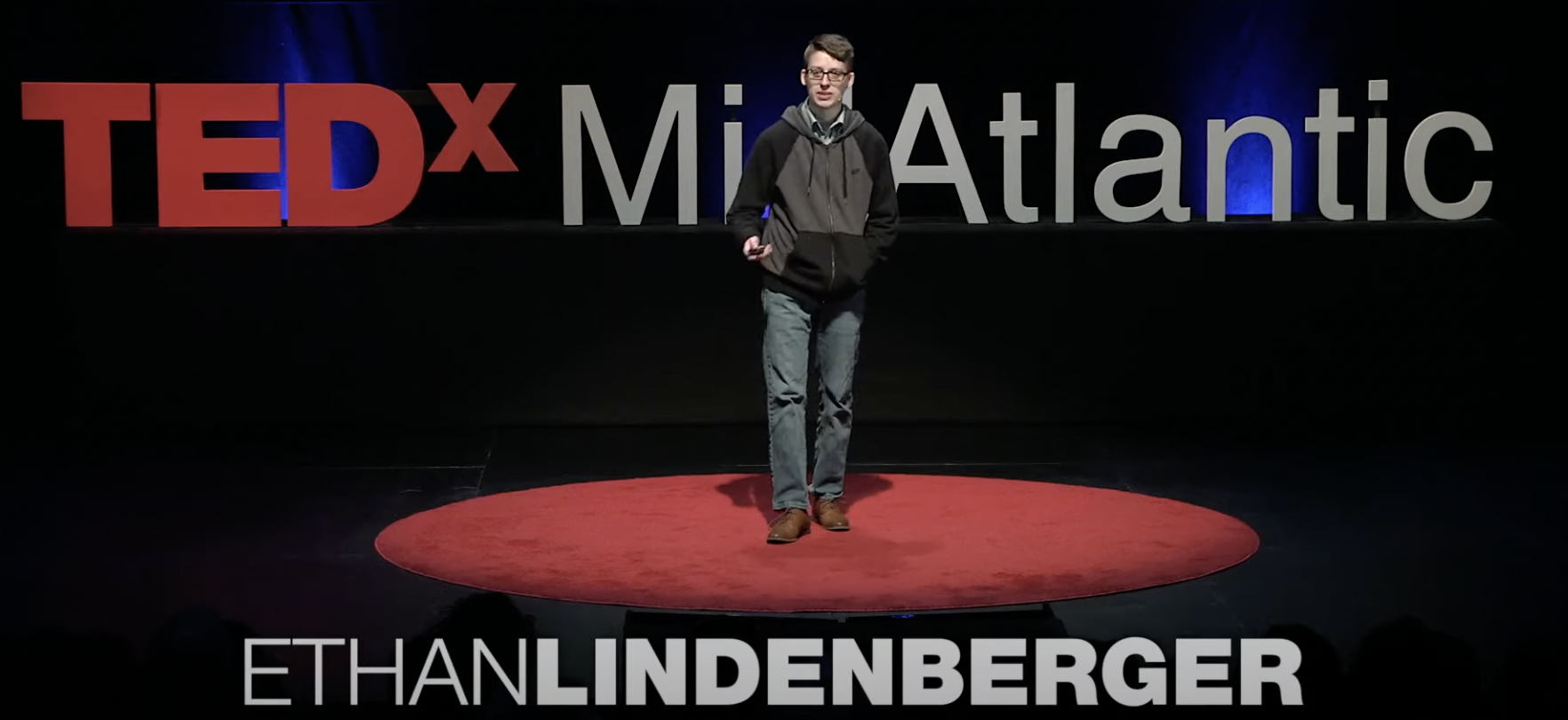 "Stay authentic to the data, to the information, to the importance of this topic."
After posting an innocent question on Reddit asking where to get vaccinated, high schooler Ethan Lindenberg never expected to find himself in front of a U.S. Senate committee. Seeking to get vaccinated as a teenager, Lindenberg's story went viral, and he found himself in a debate on the importance of vaccinations and dangers of misinformation surrounding science. In his talk, Lindenberg delves into the controversy, his takeaways from his experiences, and how he is standing up to advocate against misinformation.
3. Why rumors about vaccines spread — and how to rebuild trust | Heidi Larson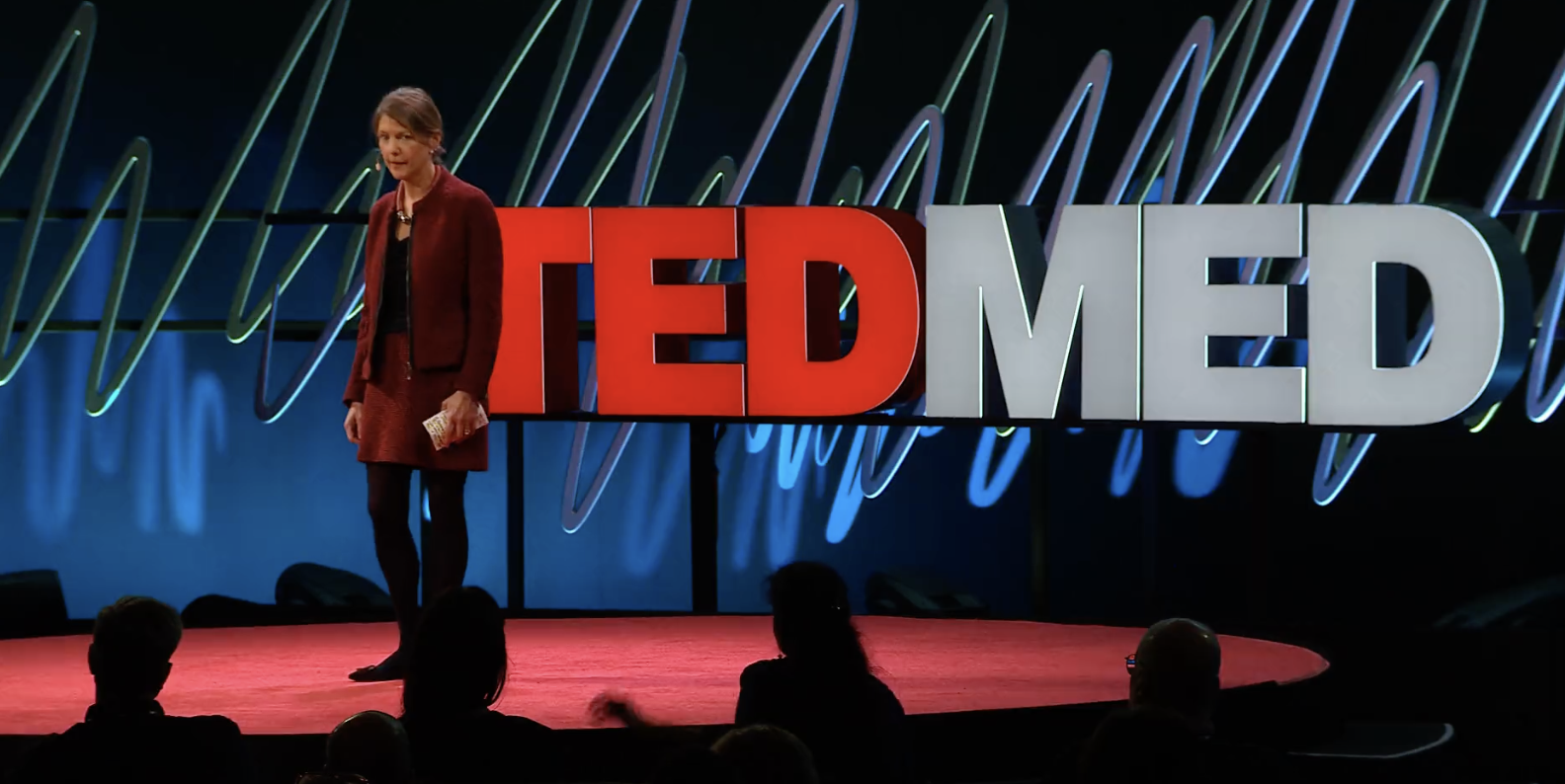 "Vaccines cannot escape the political and social turbulence that surrounds it."
As a founder of the Vaccine Confidence Project and former chair of the Advocacy Task Force for Gavi, the Vaccine Alliance, Heidi Larson has a lot of experience with monitoring how vaccine rumors have impacted low-income countries. In her TEDx talk, she analyzes the factors that have influenced the polarizing debate surrounding vaccines and highlights the importance of bridging the relationship between the scientific community and general public.
While it may be daunting to begin your advocacy work, it is important to remember that you are not alone. There are many advocates who are just as excited to learn about and voice the importance of vaccines, and there are many resources like these available to help you stay informed. Whether it's your first or 10th year as a vaccine advocate, we all have the same goal of making a difference to ensure that all children have a shot at life.
Learn more about how you can become a vaccine advocate with Shot@Life here.