Champion Spotlight: Hiral Karelia
Growing up in a family of healthcare workers from India, Hiral Karelia has been aware of the importance of lifesaving vaccines since she was young. Now pursuing a Master of Public Health at the University of New Haven, she seeks to advocate for vaccines for all, especially those in need in her home country.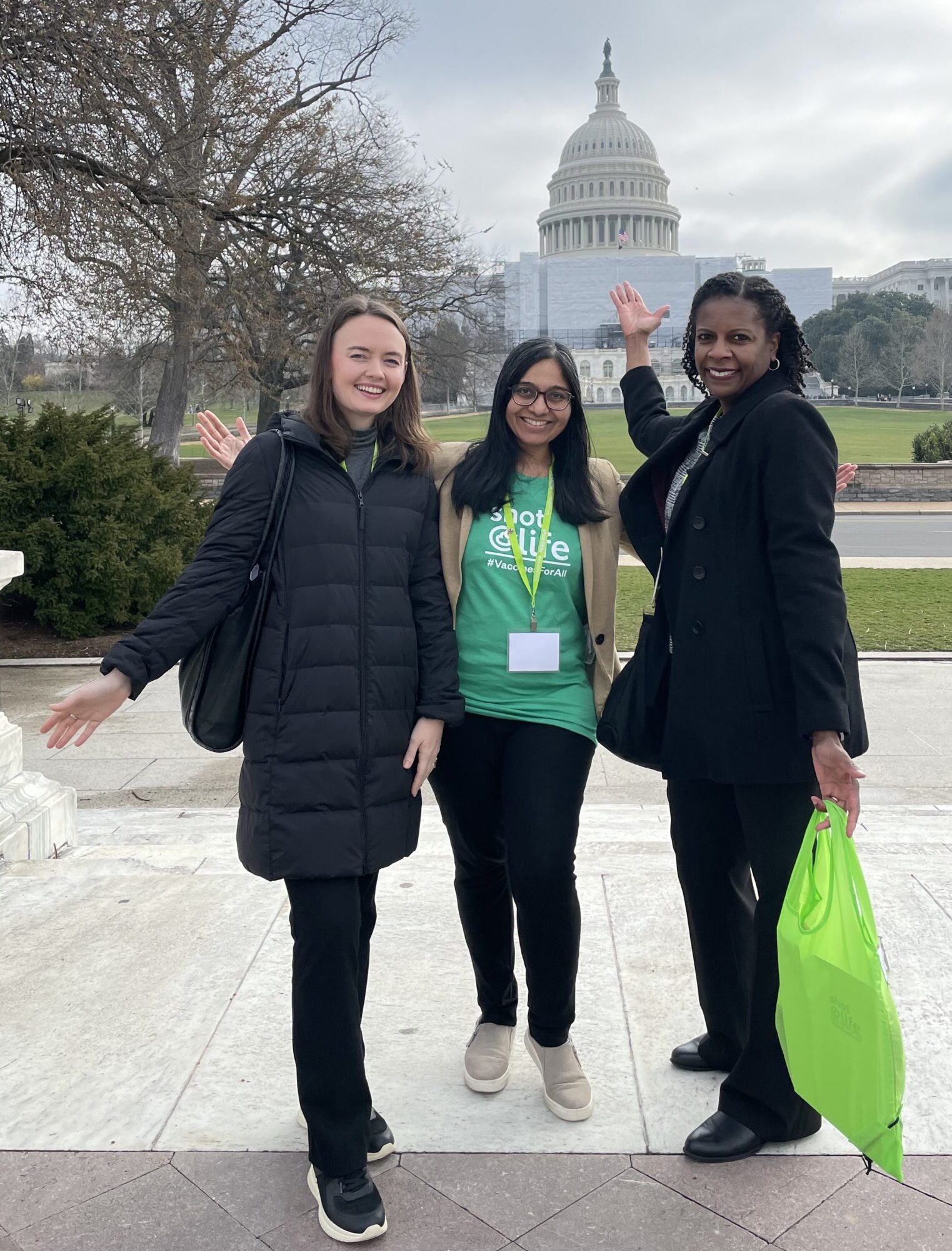 Shot@Life: What brought you to Shot@Life? Why do you choose to advocate for vaccines?
Hiral Karelia: When I was studying in school back in my home country of India, I had the opportunity to volunteer for UNICEF's polio vaccination week. I remember that they were launching the "Two Drops for Life" campaign. I had to help them with the vaccinations, make labels for them, and make records of patients that had received the vaccinations. I could see the glint of joy in the mother's eyes because of how grateful they were that their children got the vaccine.
Polio is a lower motor neuron disease, and it affects the spinal cord. So, if a single child misses those vaccinations, it can make the child crippled.
How did you find that opportunity to volunteer in India?
We were completing our internships in the primary health center. UNICEF generally organizes these important events like Polio Eradication Week as part of the health promotion and planning that happens every year.
How did growing up in India impact the way you advocate for vaccines?
I grew up in a good town where we were surrounded by facilities. I myself grew up in a family of healthcare workers. My dad was a physician, and my mother was a nurse. I'm very lucky to have all these privileges in my life.
As part of our internship, we performed duties in rural areas where people are not as well-educated. It was our duty as healthcare professionals to help those who were underprivileged and under-resourced. Some of them were completely illiterate, but they knew that health was important.
What were the major challenges affecting their ability to access vaccines?
Those who lack education are not fully aware.
For a few families, we literally had to push them to send their children to get vaccinated. I remember that there were three kids that needed constant follow-up. But after we provided them with all the resources, even taking the vaccination toolkit to their home, they understood and were willing because they didn't have to travel.
What previous experiences influenced your advocacy work?
I was also part of my school's Model United Nations (UN) . It was such a wonderful program where I got to study the UN as a whole. Since the UN is very vast, we were given assemblies. Mine was the World Health Assembly, which is the decision-making body of the World Health Organization. The first topic we addressed was global vaccination distribution disparities. Almost every country, especially the low- and middle-income countries, was affected because of other social determinants and racial disparities that were barriers. Because of that, there was a huge gap in the distribution of COVID-19 vaccines. That's how I came to learn of the 2030 immunization agenda, which came into effect in 2015 and shared 17 different goals.
Our professor shared the details of Shot@Life's Mobilize to Immunize efforts last fall, and I thought of registering for the virtual session. That went amazing, and I got to meet everyone on the team. They discussed all the graphs and data on how to tackle polio. This was when polio was on the rise and some cases were detected in New York. The world was shaken because the remaining countries other than Pakistan and Afghanistan were considered in the safe zone, but that is not the case anymore.
So, you went from working on the ground to attending our Summit. How was that experience for you?
Joining the Summit on Capitol Hill was an inspiring journey because we came to know who is responsible and who is working at the Capitol. I learned a lot from the Summit. For example, Dr. Ananda Bandyopadhyay from the Gates Foundation talked about how polio eradication is not just about the disease because there are religious and cultural factors to take into account as well. In some countries, females are not free to travel alone and need someone to accompany them even for vaccination programs.
How do you hope to further your advocacy work moving forward?
I'm planning to do follow-ups with my representatives and make good connections because when everyone is vaccinated, then we can combat situations like COVID-19.