Champion Spotlight: Aaron Connolly
First-time advocate and Cornell University master's student Aaron Connolly highlights how his advocacy work has shaped his interest in the policy side of public health.
Shot@Life: What brought you to Shot@Life? Why do you choose to advocate for vaccines.
Aaron Connolly: I came to Shot@Life as a master's student in public health at Cornell University. My current roommate in the hotel, Parshad, did it last year and said it was a great experience. I wanted to come to D.C. and advocate, especially for great topics focusing on accessibility to vaccines, equity, and eradicating diseases.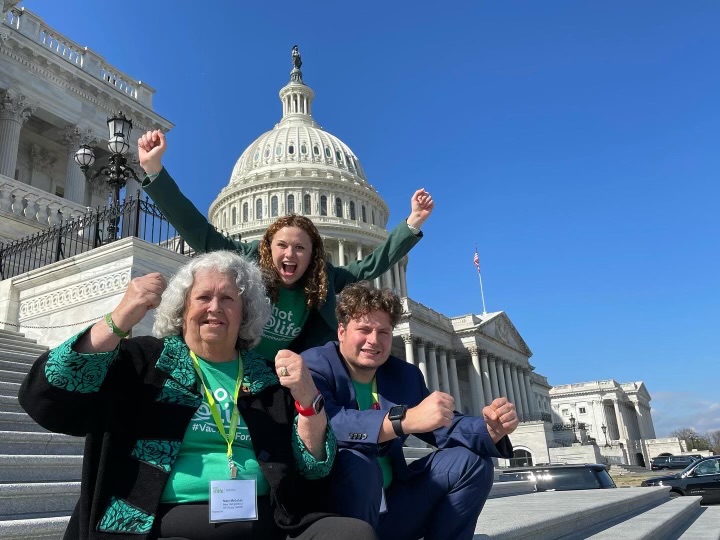 How was your first Summit and Hill Day?
It was a little bit nerve-wracking, but my Hill lead, Cara, did a great job of getting me prepared and giving us a cheat sheet on what each representative is looking for so we would be prepared to present our pitch. At the end, it was routine, and you feel a lot more confident speaking with the representatives.
What has been your proudest moment so far?
My proudest moment has been getting more confident, especially throughout the day. By the end, everything was like a routine and flowed a lot more. I definitely felt a connection with my members of Congress. It was a really cool experience, especially to do it for two states — Massachusetts and New Hampshire. Hearing both representatives agree with what we were saying and open to staying in communication was a pleasant experience.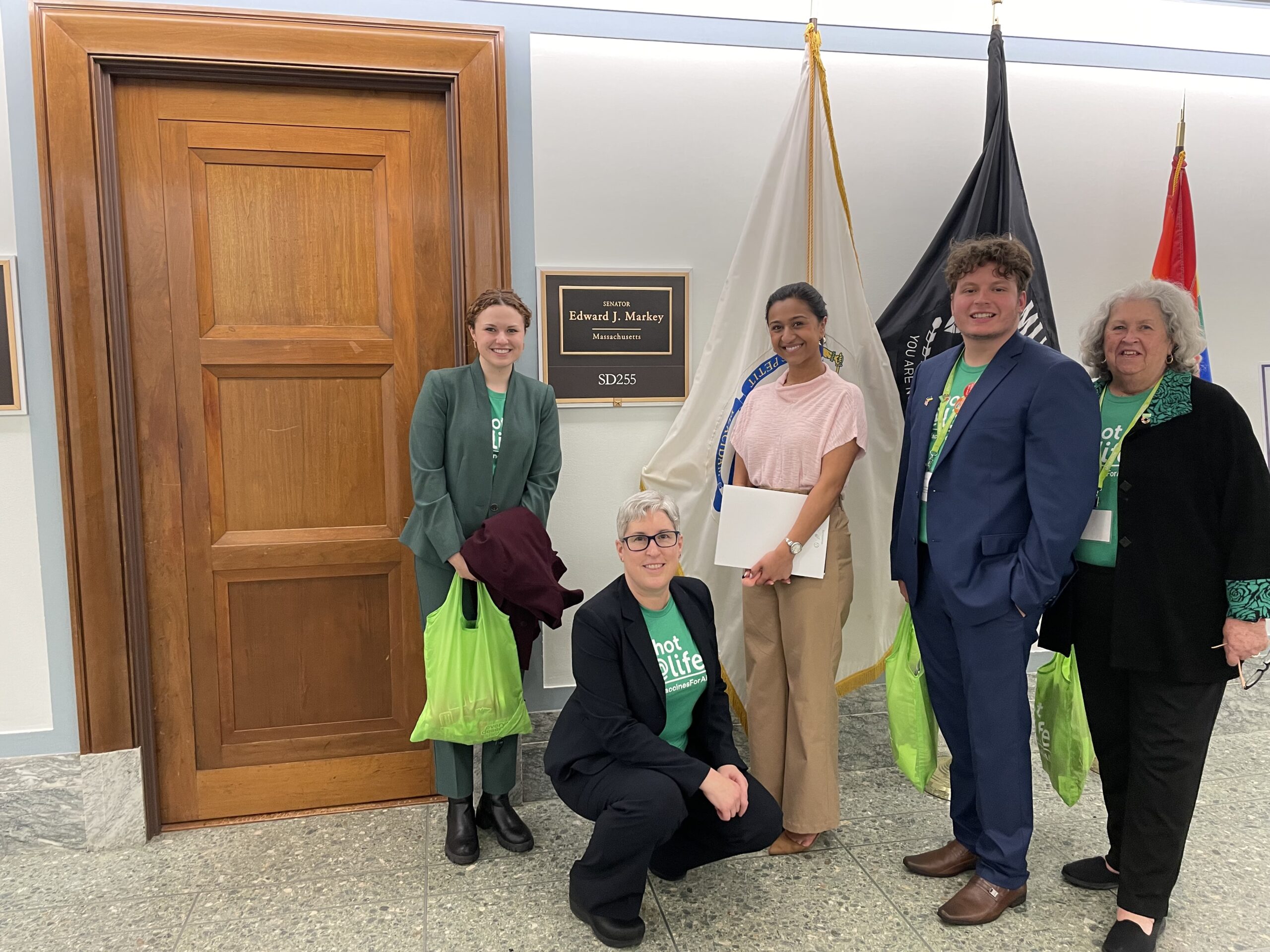 Why do you believe more people should prioritize this issue?
Especially for something like polio that's 99.9% eradicated, it's important to get to 100%. You can't do 99.9% of an iPhone download, you have to do the whole 100. There's more to vaccines than just making them, there's also administering them and making sure everyone can get proper vaccines.
Looking forward, how do you see your advocacy continue to grow?
I can apply my advocacy to the policy classes I'm taking. I've also found policy a lot more interesting as I look to future careers and finish my master's in public health. I found that this was a really good experience, and I would like to do it again. I met a lot of great people, and it was super fun walking to the House and throughout D.C.
Want to become a vaccine advocate like Aaron? Sign up to become a trained champion here.