Champion Spotlight: Ilina Ewen
Ilina Ewen is a longtime Shot@Life advocate who calls herself an "OG Champion." She wears many hats — advocate, writer, Director of Corporate Social Responsibility, mom, and Shot@Life Champion.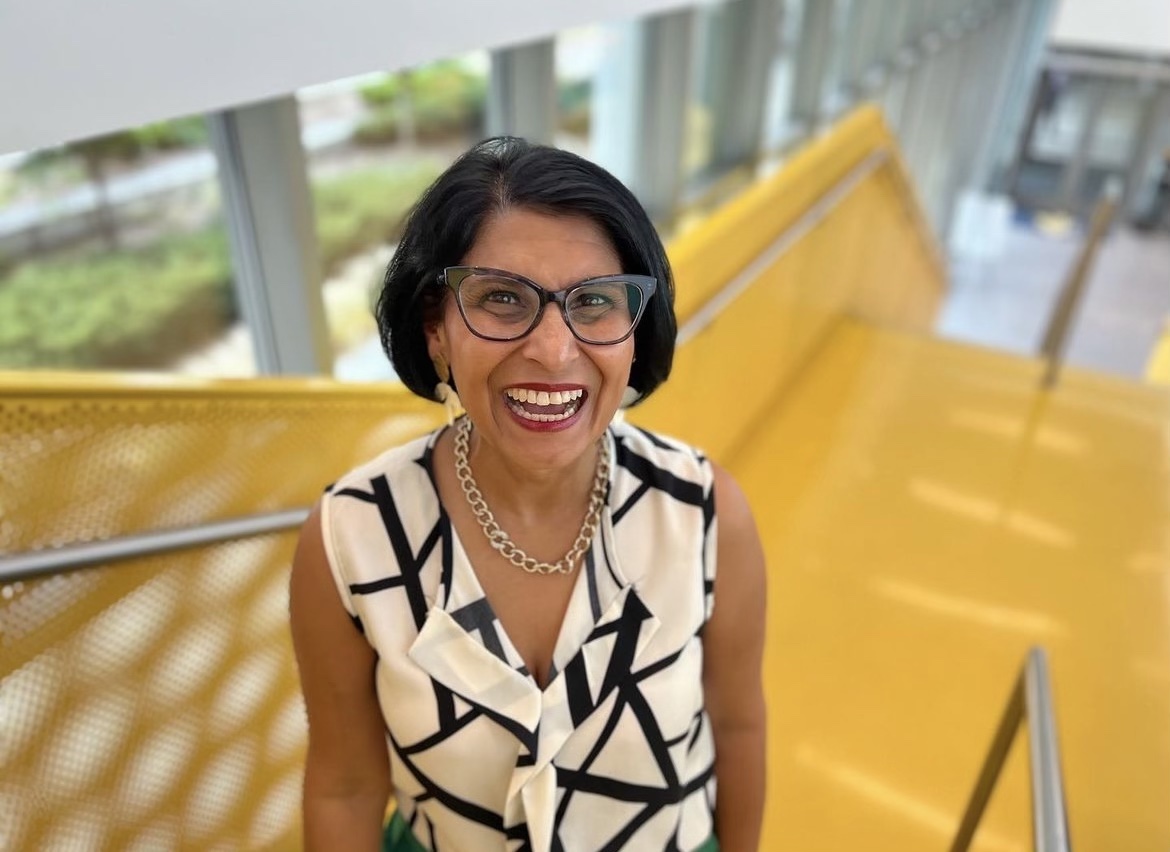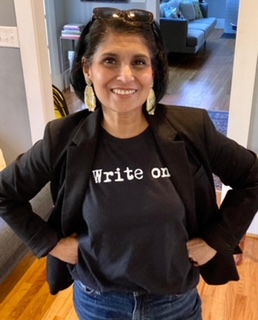 What brought you to the

Shot@Life

campaign? What keeps you here advocating for vaccine equity?
The mission resonated with me immediately because I was born in India and know firsthand what access to vaccines gave me. There are so many things that swirl out of our control these days, yet vaccines continue to be one thing that can provide solutions, optimism, and hope. I'm always going to advocate for evidence-based science that promotes the health of children and protects families. 
Do you have a favorite vaccine advocacy memory or two with

Shot@Life

?
Hands down, traveling to Uganda to see vaccine advocacy in action was life changing. I was buoyed by the other champions on the trip and all the healthcare workers who dedicate their time and talent to helping children and families. The focus on culture, respect, and dignity above all else has shaped all the advocacy work I do. The logistics were mind-boggling, yet every person along the way took the baton to ensure the vaccines were delivered safely.
One of the most memorable and moving experiences was when I was in the marbled halls of Congress between meetings with my representatives and Representative John Lewis walked by me. I was tongue tied and so ungraceful, but I managed to eke out a greeting and told him how much I stood in awe of him. He gave me a warm smile and a nod of the head that reflected more humility than hubris.
There certainly have been some life changes over the time that you've been an advocate, and you are very busy with your work, family, and advocating for other causes close to your heart. What has that meant for your involvement as a champion? Any thoughts on juggling advocacy with an already very full schedule?
Being a Shot@Life champion has almost become part of my identity. I cherish the work and am eternally grateful for the opportunity. I am protective of my time and my voice, but it's easy to advocate for issues I care deeply about.
The time I have to commit fluctuates but I always do what I can. It's important to see that even some form of activity is better than nothing. Life is busy and overwhelming for all of us, but every little bit helps. We can't do everything, but we can commit to the activities that resonate and work with our schedules. For me, that means things like leveraging social media and emailing my representatives. Like with anything, it's about balance and identifying what works for you.  
As we gear up to advocate during

Advocate to Vaccinate

this spring,

what advice do you have for champions? Is there anything you wish someone had told you when you were first starting?
Be realistic about your time commitment and expectations and only commit to the things you can reasonably do. Otherwise, you'll lose steam and get frustrated before you even get started. Also,  connect with other champions as much as possible. I've made lifelong friends through this work, and I know I have a team of women to go to when I need inspiration or ideas.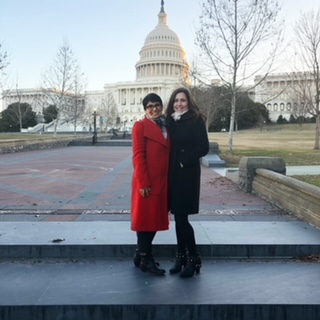 You're active on

Twitter

and

Instagram

. What are your thoughts on digital advocacy and why it matters? Can it be a light lift and still have an impact?
Most of the impact I've made has been through digital advocacy and public speaking. People know that I am authentic on social media and that I advocate with conviction and honesty. I've never said anything online I wouldn't say in person. I opine. I share. I celebrate. Social media has a place if it is not used for harm. More people get their news and information by scrolling (or doom scrolling like I do), so it's important to find some trusted voices who can share trusted content. 
[You can follow Ilina on Twitter and Instagram.]
Want to join Ilina and others working to improve global health and make the world a more equitable place? Learn more about how to get involved here!