Meet Our Team: Roberta
Roberta Plantak is the new Corporate Partnerships Officer for the Shot@Life campaign. Learn more about her in this Q&A.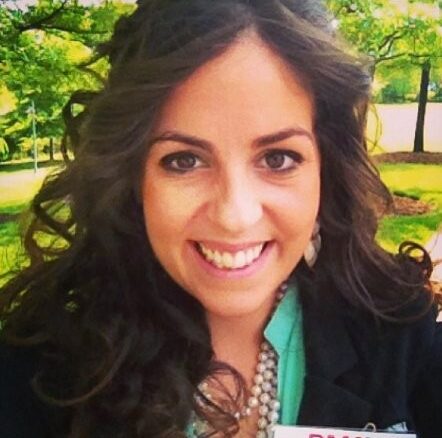 What brought you to Shot@Life? Can you describe your previous work experiences?
Before joining Shot@Life, I spent a little over a decade working within the international nonprofit sector on a variety of global health issues. My career and passions have always included children's health, which later expanded to mothers. For the last several years, I spent time in the Philippines working on malnutrition reduction and agriculture programs with informal settlement communities and indigenous groups with Project Propel. While I spent significant time running programs, I was also working on creating sustainable fundraising systems and practices, which focused on bringing in local and international partners, cultivating individual funders, and expanding our major donor portfolio.
I believe the biggest opportunities for children's success are nutrition and access to immunizations. Investing in children's health creates better communities and societies. I am passionate about strengthening global health systems, and this passion was amplified by the COVID-19 pandemic, which is what led me to join the Shot@Life team.
What has been your favorite moment since joining the team?
The Shot@Life team is incredibly passionate about global health and vaccine equity. My first week on the job, I joined my first Shot@Life Champion Summit and Hill Day and got to see our team in action. It was really inspiring to work with such knowledgeable people and hear from our advocates. Additionally, it is incredible to hear from some of the most prominent voices and leaders in global health and international development, such as the director of the CDC, plus colleagues at UNHCR, UNICEF, and WHO.
What do you think is the biggest challenge for vaccine advocacy?
Vaccines have become politicized both nationally and internationally, which has bred a lot of misinformation, distrust, and fear-mongering. Additionally, while COVID has brought a new focus to the interconnectedness and interdependence of the world, a lot of these diseases we are working to prevent, such as polio or measles, are not prevalent in our direct circles and seem very distant from U.S. audiences. It is important to see the bigger picture and encourage people to understand that immunizations against these diseases are vital to global health.
What do you wish more people knew about advocacy in general?
Advocacy is empowering. I think it is easy to feel overwhelmed and helpless in today's polarized society, but joining a group of advocates with a direct line to your representative is incredibly powerful. Connecting with your elected official to discuss important issues, such as global health and childhood immunization, is an exceptional way to make a difference.
Do you have any fun facts that our champions may not know about you?
I worked as a magician's assistant for several months!