The gift every mother wants this Mother's Day: A healthy child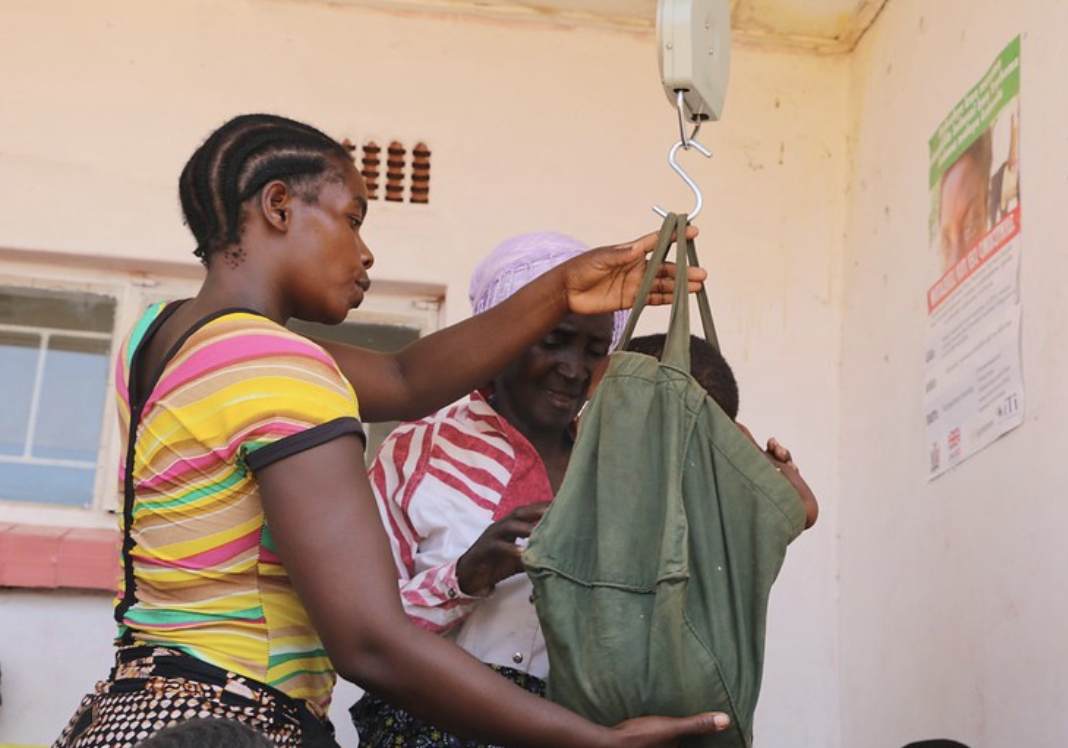 "There is no greater warrior than a mother protecting her child." – N.K. Jemisin, Author
This Mother's Day, those words conjure the images we have all seen in the past year of mothers cradling their children as they flee Afghanistan, Ukraine, Yemen, and other conflict zones around the world. It reminds us of the mothers working incredibly hard over the past two years to protect their children during the COVID-19 pandemic. And for us, it brings to mind memories of women we met in Zambia, who went to great lengths and stood in long lines to get their babies vaccinated, so that they were protected from diseases, such as measles and polio.
As we saw in Zambia when we were there with Shot@Life, vaccines are incredibly efficient at protecting children, and this Mother's Day and every day we are deeply grateful for them as well as for the dedicated health care workers we met. We learned though that while warrior mothers are determined to protect their children, vaccines are not always easily available. Recent world events, including the pandemic, have made it much more challenging for mothers to access health services as health systems have been overwhelmed or, in some cases, shut down. This has exacerbated the slide in vaccine coverage and put communities at risk.
A "Perfect Storm" for Measles
Over the past two years since the pandemic broke out, we have lost a lot of ground in the effort to immunize children. In 2020 alone, 23 million children missed out on their basic childhood vaccines the highest number since 2009. In more than 43 countries, immunization campaigns that were scheduled to take place since the start of the pandemic are still postponed. That means 73 million children are at risk of contracting diseases such as measles due to missed vaccinations.
The impact of those missed vaccinations around the globe is already being felt. Worldwide measles cases have increased by 79 percent in the first two months of 2022, compared to the same period in 2021. The situation will worsen unless we act quickly and decisively. The WHO and UNICEF warn that conditions are ripe for larger outbreaks of vaccine-preventable illnesses, particularly measles. Catherine Russell, UNICEF Executive Director, cautions that measles is often the canary in the coal mine of global health, as measles outbreaks reveal serious gaps in basic health coverage.
Now more than ever, we must act to support these critical preventative health interventions. We cannot allow for measles and polio outbreaks, especially given the strain on health systems due to the pandemic. All mothers share the intense desire to protect the children they love and keep them healthy. We can help warrior mothers around the world by ensuring that they have access to routine immunizations.
Mothers Are the Best Advocates
Mother's Day is a time for gratitude, and we are very grateful to warrior mothers and to UNICEF, which ensures that nearly half of the world's children under five are 'protected by love' with life-saving vaccines. They, along with UN partners like UNHCR, are making sure that all children can still be protected from vaccine-preventable disease, even if they are hundreds or thousands of miles away from any health facilities.
While we commend the Herculean efforts of UNICEF and its partners, we recognize that they need additional support to regain the ground that has been lost. Our gratitude must be accompanied by action. Shot@Life supports the efforts of UNICEF and its partners, and we will continue our work of encouraging our federal lawmakers to do the same. Our advocacy work is driven by the belief that every mother deserves the opportunity to see her children have a shot at a healthy life. A healthy child is a true gift, one that all moms want and deserve to have this Mother's Day.
Martha Rebour is the executive director of Shot@Life, a grassroots advocacy campaign of the United Nations Foundation that champions global childhood immunization. Purvi Parikh, MD is an immunologist, co-investigator in the COVID-19 vaccine trials, and a Shot@Life champion.