Mother to five boys, nurse practitioner, member of the Pediatric Nurse Practitioner Association (NAPNAP), Shot@Life advocate – Dana DeShon, DNP, APRN, CPNP-PC, is a very busy woman. She found a few minutes in her busy schedule to talk about motherhood, vaccinations, advocacy and how those all intersect for her this Mother's Day and every day.
Happy early Mother's Day! How are your boys? You've been a Shot@Life champion for a long time, so it feels like we've seen them grow up. How old are they?
They are doing well! Keegan is 22, Cayden is 20, Clayton is 18, Kalin is 15 and Camden is 12, but he tells everyone he's 13 because his birthday is coming up soon.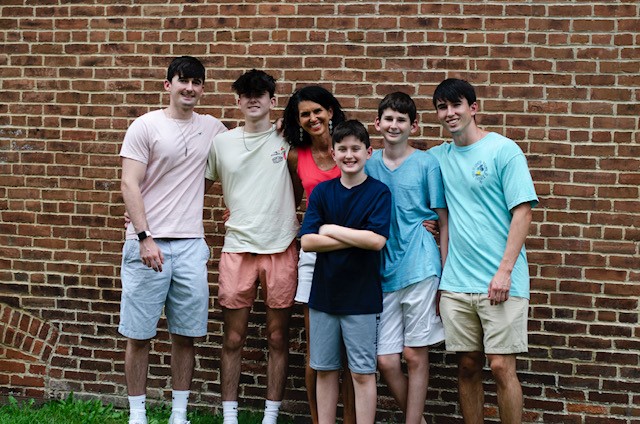 In addition to raising your boys, you've been a nurse practitioner for more than two decades

. How does being a mom to five influence your practice?
Having experience as a mom of lots of kids makes me more patient. It makes me a better nurse practitioner because I've had five babies, I've been through temper tantrums five times, I've seen a lot. Like all children, my boys have different challenges. I can relate when I have a patient with those challenges. 
How does your experience as a mom influence your feelings about vaccines? 
When I see the videos and pictures of the mamas and babies at the vaccine clinics around the world and knowing what they do to give their children a chance, to name their children, to get them to school – it gets me every time. I understand as a mother how much you want your child to be healthy and how much you want to protect that tiny little one.  
Being a nurse practitioner influences me, too, because I have seen some of the diseases that we vaccinate kids against in some of my patients, including pneumococcal disease. In the U.S., we have access to not only vaccines but also medical assistance at our fingertips, and it's not like that in many parts of the world. If a child gets rotavirus in an area of the world that does not have access to care, they could die because they didn't have the proper support.  
I'm also hopeful. I think by the time I get done practicing medicine that I will not see the polio vaccine anymore and that is super exciting. 
How do you feel when you s

hare that info with lawmakers?
It's empowering. Everyone likes a story. Statistics are important and you have to use them, but when you have a personal story of how it impacted a patient or a child around the world, it makes global immunization so much more real.  
My representative, Rep. Darin LaHood, loves stories. He likes to hear what campaigns are happening around the world and where the money is going. Stories allow us to illustrate why the cold chain is so important, what an involved process it is reaching remote communities, and what immunization means to mothers.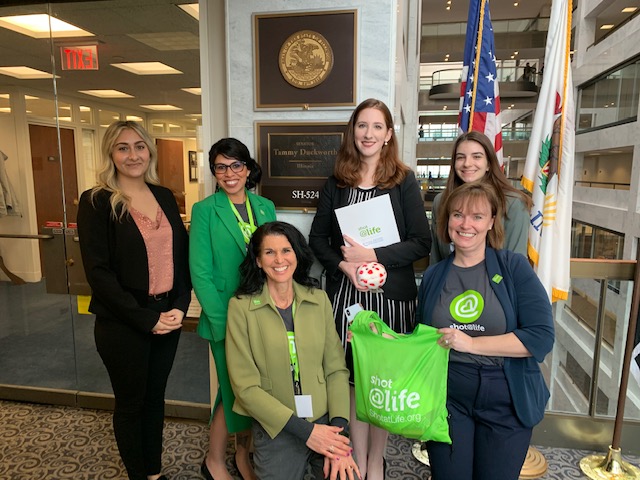 You mentioned your relationship with your representative. Can you tell me a little about that and how your role as a mother has influenced your advocacy? 
Rep. LaHood is personable and very good about making time to meet. When you can build those relationships, it's huge. Parenthood was one of the ways I built a relationship with him. We had boys that were the same age and they attended schools that competed against each other. I would mention that when greeting him at meetings and it was great. You find connections and common links, and they stick. 
I also have strong relationships with three different staffers – Rep. LaHood's legislative director and staffers in the offices of both Senator Dick Durbin and Senator Tammy Duckworth – with whom I've met with for many years. They think of vaccines when they see me, which is great. 
What does that partnership between NAPNAP and Shot@Life mean to you?
I have been involved with NAPNAP since the late 1990s. If it wasn't for NAPNAP, I wouldn't know about Shot@Life. I saw Shot@Life mentioned in a NAPNAP email. I had not done lobbying before and it made me nervous, but it seemed like something good to try. 
The goal of NAPNAP is disease prevention, as well as supporting children and vulnerable populations. Shot@Life is a clear example of all of that. It makes sense to collectively work together. NAPNAP has 80,000 members, healthcare workers whom people respect. That's also 80,000 votes, and that can get attention. 
Do you have any favorite moments as a Champion?
There are so many that I can't pick a favorite but every year at the Summit, I'm just in awe of the presentations. Dr. Peter Hotez was pretty amazing. And to have the head of Gavi, Seth Berkley, or the head of the CDC, Dr. Rochelle Wallensky, speaking? Wow. I am humbled that they would take the time to talk to us. I love hearing from Shot@Life champion Dennis Ogbe, too, and am humbled by him and many other incredible advocates.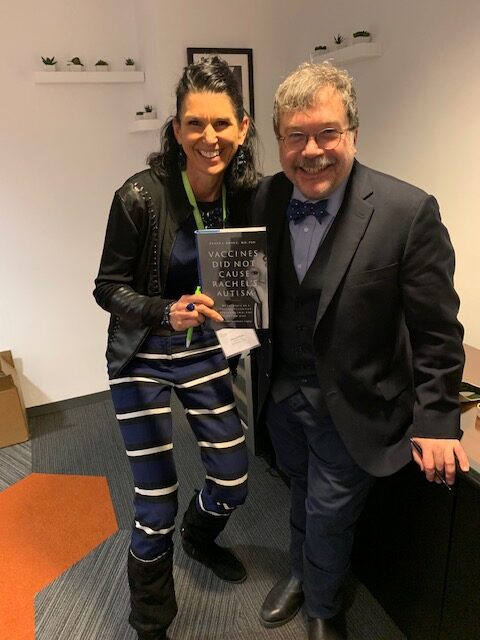 How do you make time for family, work, advocacy with Shot@Life, NAPNAP, and being an active member of your community?
 I pray a lot. I have a supportive family and a supportive husband and that makes a big difference. The environment where I work is supportive of what I do. NAPNAP has brought me mentors along the way who encourage me to step out and lead. I started small, became more comfortable, and took on more responsibility. 
What is your Mother's Day wish this year? 
 It's a pleasure and an honor being a mother. I love having my boys home. Even with the chaos and the arguments, I wouldn't want it any other way.  If my boys aren't around, that text or phone call is the best part. And I want every mom to have their kids grow up healthy and have that same feeling, too.