A Year of Vaccines: Top Lessons Learned from a UN Vaccine Advocacy Campaign
Merriam-Webster's 2021 word of the year is "

vaccine,"

 

and we couldn't agree more. 
Scientists around the world moved at record speed to create a vaccine against COVID-19 as they knew that would be the only way out of the pandemic. At Shot@Life, we strongly believe in the power of vaccines to protect people, save lives, and help lift communities out of poverty and we, along with our grassroots volunteers, have been advocating for equitable access to vaccines for the past ten years. 
Some of our most significant accomplishments include helping double U.S. government investments in global immunization programs between 2012 and 2021, and joining global health partners to eliminate polio in Africa. In addition, through our corporate partnerships, we financed an additional 108 million vaccines to children in hard-to-reach communities in the world (on top of the billions of dollars of U.S. investment in these programs that came as a result of Shot@Life grassroots advocacy!).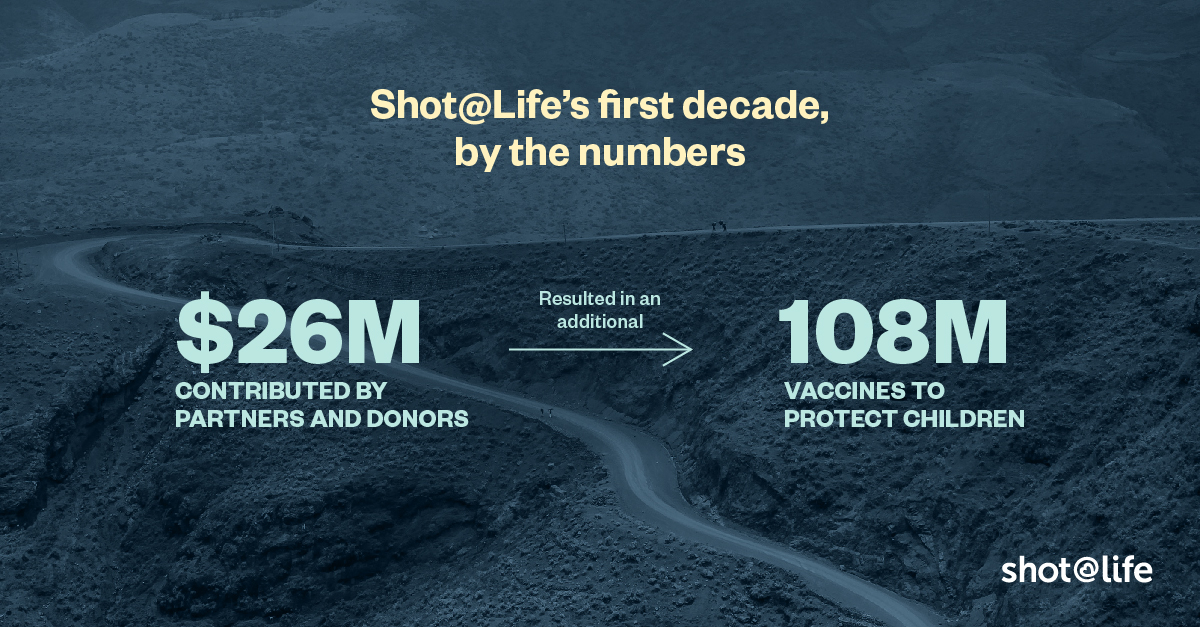 Here are a few lessons we learned along the way: 
Advocacy works – Our dedicated grassroots advocates, or "Champions," help us reach Congressional offices to advocate for significant investments in global immunization programs. Their enthusiasm and personal stories help put a face behind the statistics that show why vaccines are so important. Most recently, our advocates from all 50 states set up 86 meetings with Congressional offices and made 205 calls to their representatives to raise awareness about the lifesaving potential of vaccines during our fall Mobilize to Immunize advocacy push. 

 

#VaccinesWork – This slogan is promoted frequently in the global health sphere during vaccine awareness moments, such as World Immunization Week. It remains true, and the world knows this now more than ever, as many have been able to return to their pre-pandemic daily activities thanks to vaccines. 

 

Working in partnership increases our impact – We are proud of Shot@Life's many

partners

who have helped us increase access to vaccines in the past decade, creating a healthier world. One example is our longstanding Get a Shot. Give a Shot.® partnership, through which Walgreens donates the value of a measles or polio vaccine through Shot@Life for every flu shot administered in one of their pharmacies. Together, we work to collectively make a difference in the lives of children and people everywhere.

 

Infectious diseases do not respect borders – As the COVID-19 pandemic and emerging variants have shown, we must have a global response to infectious diseases to protect everyone and stop the spread. Collaborations like the COVAX facility help us get much closer to vaccine equity by accelerating the equitable distribution of COVID-19 vaccines.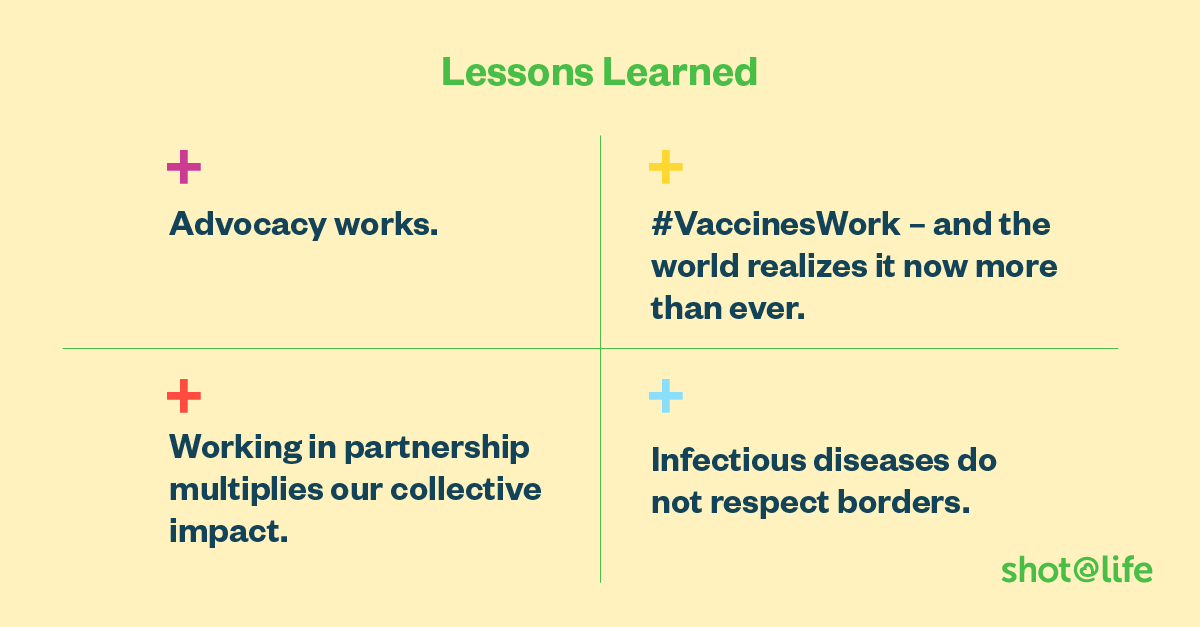 As we celebrate Shot@Life's 10th anniversary, we invite you to look back at our achievements with us in our new 10-year report.  
Thank you for being part of our important mission, and we look forward to continuing the fight for strong global immunization programs in the NEXT decade. Please consider making a year-end donation to help us get there.