Created in 2015, the United Nations' Sustainable Development Goals (SDGs) are a set of 17 goals that serve as a blueprint to achieve a better and more sustainable future for all. Shot@Life's mission to increase access to lifesaving vaccines helps achieve Goal 3 — ensure healthy lives and promote well-being for all at all ages — but it doesn't end there. In this blog series, we will explore the interconnectedness of the SDGs, and how addressing access to global immunizations is also linked to addressing the other key global goals.
Climate Change and Global Health Security
Most people have heard of climate change, but what exactly is it? Many environmental issues get lumped under this term. Climate change includes changes to a place's usual weather, such as global warming or extreme temperatures. SDG 13, Climate Action, addresses climate change by taking "urgent action to combat climate change and its impacts." 
A new report from the United Nations Intergovernmental Panel on Climate Change (UN IPCC) finds that global average temperatures will rise by at least 1.5° C. Though this change may seem small, this temperature increase would cause more extreme weather events like flooding, heatwaves, droughts, and sea-level rise. Rising temperatures and extreme weather will also affect the habitat ranges of many plants and animals. Many animals will go extinct while some will migrate to new areas. For example, mosquitoes, which can only survive in warm temperatures, will be able to migrate to warmer areas, often carrying disease with them. Because of climate change, zoonotic diseases (diseases that spread from animals and insects to humans) are on the rise. 
Climate change will have a significant impact on the health of millions of people, and it is already starting to affect us. Millions of people die from air pollution, severe weather, and zoonotic diseases and death rates will continue to climb as the global temperature rises. These problems will be exacerbated by climate change, which will make vulnerable people even more susceptible to infectious diseases. The COVID-19 pandemic has already shown us the weaknesses in our global health systems. In order to have better global health security, we must protect and strengthen our public health systems so that we can prevent and fight health threats brought by climate change.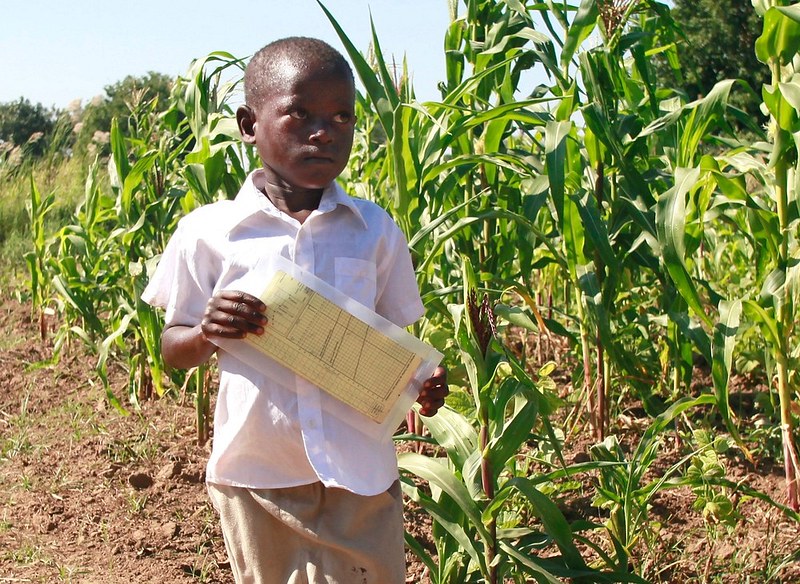 Climate Change and Vaccines
Vaccine-preventable diseases are more likely to spread under the conditions of climate change. Many diseases rely on certain climate conditions to survive and spread. Climate change will change the geographic spread of diseases, with many tropical diseases like malaria spreading to areas that were previously too cold for the disease to survive. There will be more outbreaks of vaccine-preventable diseases as the climate changes. Longer winters and summers and extreme weather patterns will let many diseases thrive. Vaccine-preventable diseases like rotavirus, influenza, and pneumonia, which thrive under low temperatures and low humidity, will survive for longer during the long winters. On the other hand, warmer temperatures allow mosquitos, ticks, and other insects and/or animals to spread disease to new areas. This has led to more cases of diseases like malaria, Lyme disease, and West Nile virus.
Climate change also poses a threat to the distribution of vaccines. Vaccines must be stored at certain temperatures otherwise they could become ineffective. Most vaccines must be refrigerated between 35˚ F and 46˚ F and transported through a cold supply chain. Maintaining the cold supply chain can be difficult, especially in countries without proper infrastructure. Warmer temperatures and more extreme weather will make it more difficult to transport vaccines to the areas where they are needed most. 
With increased disease outbreaks, vaccines will be more important than ever. It is critical that we vaccinate children so that they have a defense system against new and existing diseases.  
What Can You Do?
While all this information can be disheartening, Shot@Life Champions are advocating for one of the best solutions to climate-caused global health problems: vaccines. In 2020, you helped secure $581 million in U.S. investments for global immunization programs and supplied 12 million vaccines. We must continue to advocate for robust funding for global immunization programs that will mitigate the impact of climate change on global health. By investing in immunization programs, we are helping to prevent global health problems, like the current pandemic, before they even start.  
You can advocate for routine immunizations and better global health security by becoming a Shot@Life champion. You can also get involved by supporting other partners including Nothing but Nets, UNA-USA, and the U.S. Climate Alliance. 
For more information about climate change and global health, tune into our Climate Change and Global Health Webinar on Nov. 1. Register here.