Created in 2015, the United Nations' Sustainable Development Goals (SDGs) are a set of 17 goals that serve as a blueprint to achieve a better and more sustainable future for all. 
Shot@Life's
 mission to increase access to lifesaving vaccines helps achieve Goal 3 — 
to 
ensure healthy lives and promote well-being for all at all ages — but it doesn't end there. In this blog series, we will explore the interconnectedness of the SDGs, and how addressing access to global immunizations is also linked to addressing the other key global goals.
Immunization is one of the most powerful ways to protect children and families from infectious diseases.  
These safe, innovative tools help protect people from deadly diseases that often do not have treatments. Moreover, they limit the spread of diseases in communities, allowing children to gather in public places like schools.  
This is why vaccines are important to target SDG 4: Education — which ensures inclusive and equitable quality education and promotes lifelong learning opportunities for all. 
We have seen the importance of vaccines and education as the COVID-19 health crisis shocked many systems around the world, one of the main ones being education.  
By April 2020, close to 1.6 billion children were not able to attend schools during the pandemic. This has led to an abundance of other issues as well.  
As a result of COVID-19: 
More than 100 million additional children will fall below the minimum reading proficiency level (

UNESCO).

 

 

Nearly 369 million children who rely on school meals needed to look to other sources for daily nutrition (

UN

).

School closures will amount to losses valued at $10 trillion in terms of affected children's future earnings (

World Bank

). 
In certain countries, online school is not a viable option due to a lack of resources and Internet access. This is especially true in Eastern and Southern Africa, where 40 percent of children are not in school due to COVID-19, according to recent UNICEF estimates.  
A lack of education leads to other crises, such as poverty and gender inequality. Going to school can also help protect children from harmful practices such as early marriage, pregnancies, or abuse at home or on the streets.  
Clearly, going to school in person is extremely important for a child's development, along with tackling other global issues. Luckily, there is a solution to disrupted in-person learning. We can ensure that children can return to school around the world by providing them with access to vaccines. These public health tools can give them the opportunity to safely attend learning institutions and make strides in their community.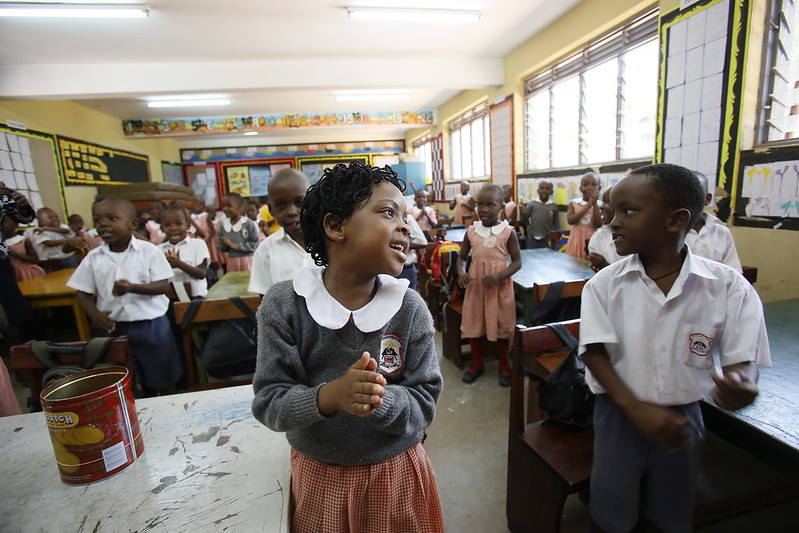 Without access to vaccines, especially during a pandemic, many children are limited in their ability to learn in schools and live up to their full potential. We must build back after since the pandemic has reversed years of progress in education.  
You can join us in advocating for global immunization programs to make sure students everywhere can return to school.  
Visit https://shotatlife.org/champions to learn more, and get involved with Shot@Life's fall "Mobilize to Immunize" advocacy efforts in your community by emailing champions@shotatlife.org.