Polio in Pakistan
Did you know that getting rid of polio would make it the second infectious disease we have ever eradicated since smallpox? Polio remains in two countries: Pakistan and Afghanistan. Several factors account for this, including displacement and conflict in the region.  
Luckily, polio no longer exists where I live in the U.S., thanks to vaccines. Working in the global health space, I constantly see news about remaining polio cases in the country, making me even more aware of the health disparities between two countries that are personal to me.  
Both my parents are from Pakistan, but they immigrated to the United States before I was born. Pakistan is the fifth-largest population in the world, but 45 percent of children there are at risk of contracting polio, a paralyzing and deadly disease.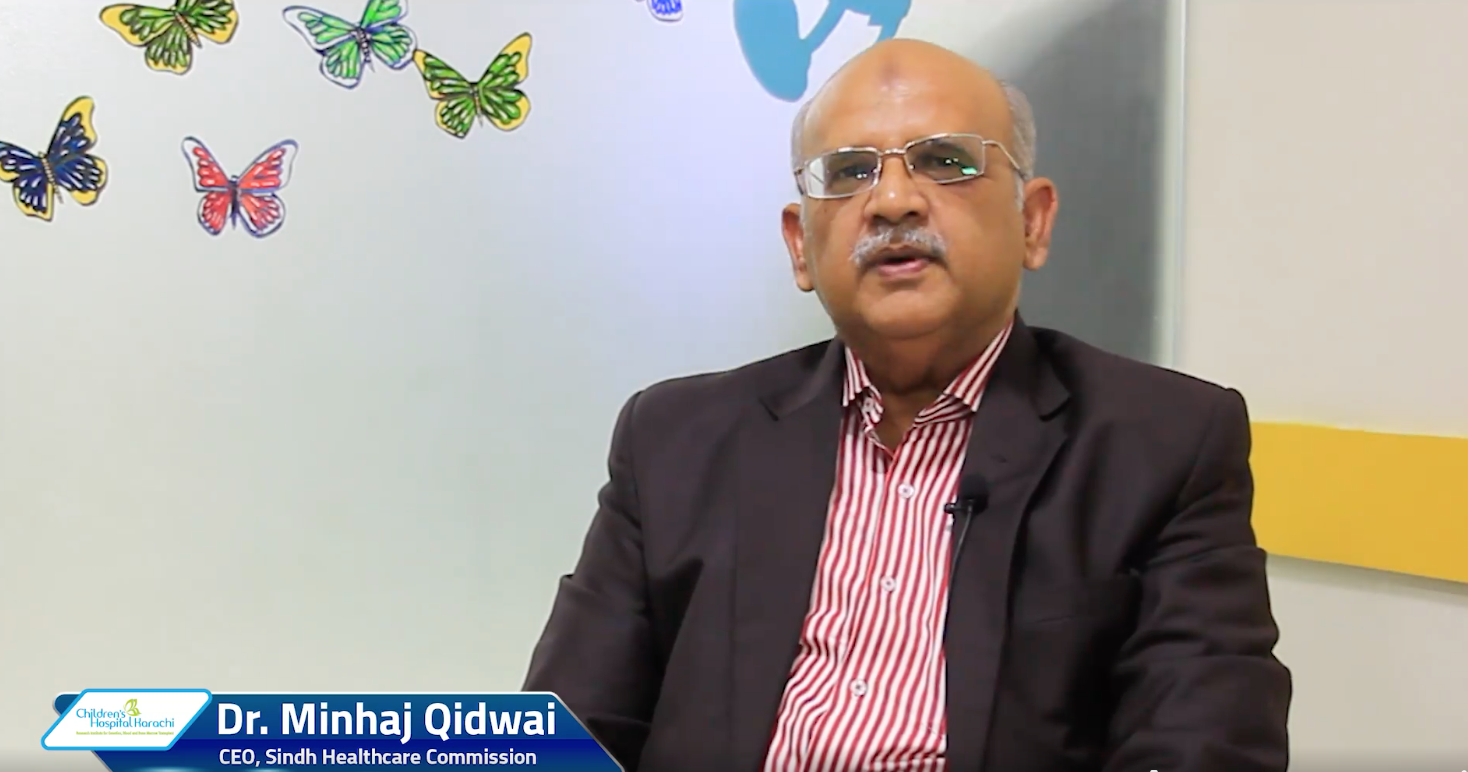 I recently connected with Dr. Minhaj Qidwai, who went to medical school with my dad in Pakistan. As a physician, he went on in his career to establish the Sindh Healthcare Commission in Pakistan's Sindh province. There, he regulated healthcare services at hospitals, developed complaint management systems, and ensured a high caliber of medical professionals within the province.  
Dr. Qidwai shared with me how the main health challenges in Pakistan include affordability and access. Many people do not have money or transportation means to visit health facilities, and they are often limited by the country's rural and mountainous areas. Other issues include the lack of health insurance in the country and disruptions to education when people leave school to help earn money for their families.
"Being Muslims, people believe that their lives are in the hands of Allah, and death is going to come when it comes and no one will save them," Qidwai explained.  
Qidwai said he pushes back on this idea at seminars and universities. He provides examples from religious texts that explain why people should accept help to improve their own health and the public health of their communities at large. He explained that in addition to religious objections, there are many other reasons for vaccine hesitancy in the country, including a lack of awareness and conspiracy rumors.
Nearing a Solution: Case Counts Decrease 
Luckily, we're closer than ever to the goal of ending polio through the Global Polio Eradication Initiative (GPEI), a partnership led by organizations including the World Health Organization (WHO), the Bill & Melinda Gates Foundation, CDC, Rotary, UNICEF, and Gavi, the Vaccine Alliance. This effort will help Pakistan finally eradicate the disease that kills and paralyzes millions of children.  
Since GPEI's Pakistan Polio Eradication Program launch in 1994, polio cases have declined from almost 20,000 every year in the early 1990s to a record low of eight cases in 2018 – a number which has unfortunately risen since. In 2020, almost 40 million children in Pakistan did not receive polio vaccines between April and June, when all polio campaigns were suspended during the COVID-19 pandemic.  
Polio During the Pandemic
Health workers are continuing to closely monitor polio cases in Pakistan to make sure there are no more outbreaks. There are several new innovations being used in the country to do so, and recently in October 2021 countries reaffirmed a new global strategy to eradicate polio, giving renewed vigor to the effort to defeat the last 1% of polio cases on earth. 
Although polio campaigns faced disruptions in 2020, the tools and systems Pakistan uses to target polio ended up being useful in the fight against COVID-19. These included repurposed call centers to rapid health training and surveillance systems. 
Polio campaigns were able to resume in Pakistan in the summer of 2020, and UNICEF supported 14 campaigns that provided around 97 percent of 39 million targeted children with oral polio vaccination. UNICEF also procured 302 million doses of the polio vaccine, ensuring 100% vaccine availability for all campaigns. 
As I think about the efforts of UNICEF and of family friends like Dr. Qidwai, who are working to bolster health systems in Pakistan, these successes make me hopeful for a future in which Pakistan is finally free of polio and eradicated around the world. The COVID-19 pandemic has shown us that a disease threat anywhere affects us all, but through partnership, the last 1% of polio cases is in our reach to defeat.