COVID-19 Vaccine Rollout Shows Promise for Future Vaccine Program Infrastructure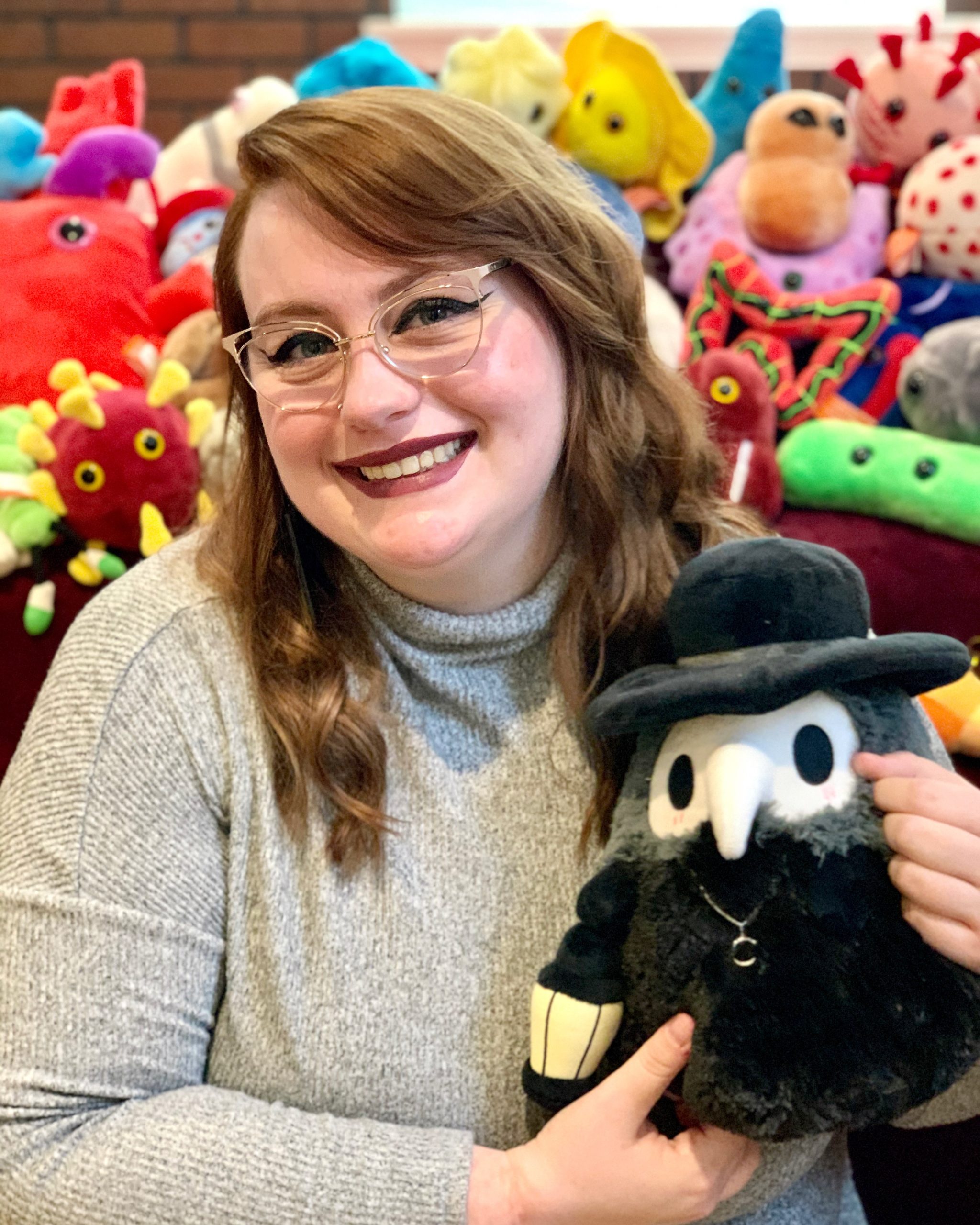 My interest in infectious diseases began in my 10th-grade biology class when my teacher had us watch Outbreak (1995) to learn about epidemics and pandemics. I was floored, and I wanted to learn all that I could about Ebola and diseases like it.
This teacher was my inspiration and encouraged me to pursue a career in the health field. He was a double-lung transplant survivor with cystic fibrosis, but he never let his disease faze him. He passed away my senior year of high school, and ever since then, I have been determined to advocate for those with invisible illnesses and championing vaccination programs.
People like my teacher are extremely vulnerable to infectious diseases, so vaccinating everyone who is able is important to achieve "herd immunity." I have focused much of my advocacy and research interests on vaccines and public health to ensure that everyone around the world has equal access to receive lifesaving care.
COVID-19 Spurs Improved Cold Chains
The COVID-19 crisis has devastated our world. But there happens to be a silver lining with the pandemic – a focus on vaccines to protect global health.
In the United States, we take our access to all vaccines for granted, even during a pandemic. However, there are still challenges with storing these newly developed vaccines. The COVID-19 vaccine rollout highlights the importance of the supply and cold chain processes to deliver vaccines to populations in need.
Experts had to recently take a closer look at the vaccine cold chain to develop, approve, and administer vaccines. This prompted them to make sure that developed vaccines can make it to remote areas affected by the disease. COVID-19 vaccines, such as Moderna, Pfizer-BioNTech, and Oxford AstraZeneca, require different storage temperatures to remain viable.  These temperatures require healthcare and storage facilities to develop technology that can keep the vaccine stockpile viable and ensure timely delivery to those who need it.
Per the CDC, the Moderna vaccine should be stored frozen at temperatures of between -25˚C and -15˚C but may be stored in a refrigerator between 2°C and 8°C for up to 30 days. The Oxford AstraZeneca can be stored in the refrigerator at temperatures between 2°C and 8°C.
The Pfizer-BioNTech vaccine differs because it requires a deep freezer to remain viable. This vaccine must be stored at temperatures between -80°C and -60°C, which is a stark contrast to the other two vaccines on the market.
The differing temperatures require healthcare and storage facilities to develop technology to keep the vaccine stockpile viable and ensure timely delivery to those who need it. This supply chain is referred to as the cold chain.
Getting Vaccines Around the World
Vaccine cold chain issues with the COVID-19 vaccine are reminiscent of problems with cold chain procedures in rural communities around the globe. In order to deliver vaccines at their proper temperatures, the cold chain must remain intact from factories to community workers who deliver vaccines to hard-to-reach communities. Healthcare workers make these vaccine deliveries possible by carrying them in specialty coolers across grueling terrain.
Successful cold chain trails have been established in communities around the globe, but the need for deep freezers proves challenging to ensure that vaccines are able to reach communities in need.
Communities around the world had to think creatively about how to transport and store new COVID-19 vaccines.  The sheer scale of vaccine distribution would require manufacturers and healthcare facilities to upgrade their storage and distribution capabilities in order to get millions, if not billions, of vaccine doses to communities around the world.
In New York, Governor Andrew Cuomo and appointed healthcare professionals have identified new storage facilities throughout the entire state and modified transportation vehicles to keep the new vaccine supplies in their respective temperature-controlled environments.
The development of new technologies, expanded distribution, and vaccine rollout plans create a new infrastructure for vaccine administration in all scenarios and not just in a pandemic. Building up a sustainable and viable vaccine infrastructure will improve the already existing cold chain storage and transport methodologies that will enable everyone around the world access to all vaccines within the recommended distribution timelines.
Despite all the anxiety surrounding the COVID-19 pandemic and vaccine, at the very least, there will be sustainability in vaccine administration for years to come.
Katie Lesser, MPH, CPH is the MPH Student Services Assistant for the Cornell University Master of Public Health Program. She received her Master of Public Health in Epidemiology and Communicable Disease and Graduate Certificate in Infection Control from the University of South Florida. She is also currently a Shot@Life Advocacy Lead for New York State.