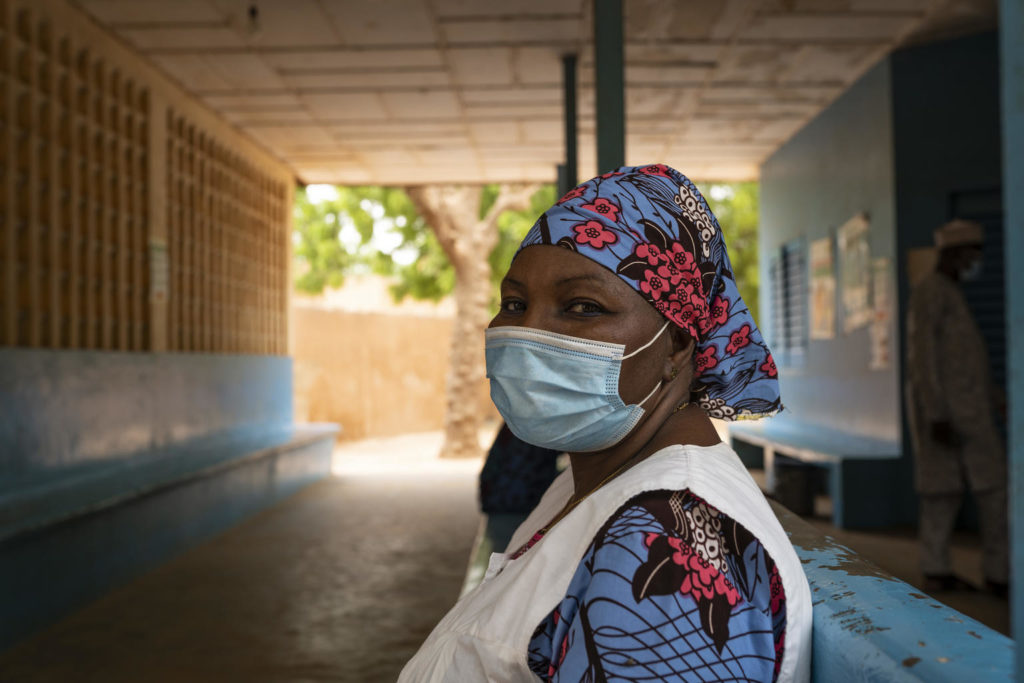 Since 1950, the World Health Organization (WHO) has celebrated World Health Day each year on April 7. The international initiative raises awareness about the overall health and well-being of people across the world and sheds light on a specific health topic. In light of the pandemic that has rattled the entire world, this year's theme is building a fairer, healthier world.
The COVID-19 pandemic has destabilized global health infrastructure, pushing people further into poverty. This World Health Day, we call on global leaders to address health inequities and ensure that all people are able to access quality health services when and where they need them. This cannot be achieved without reaching marginalized groups in hard-to-reach areas. 
"Equity of vaccines is in the interest of all of us, in the interest of all countries." – Dr Tedros Adhanom Ghebreyesus, WHO Director-General 
At Shot@Life, we strive to decrease vaccine-preventable deaths and give every child a shot at a healthy life, no matter where they live. From April 1 through April 30, our grassroots advocates and supporters will raise their voices to help expand access to childhood immunizations across the world during Advocate2Vaccinate. 
Achieving Health For All
Health workers play a critical role in protecting communities from potential outbreaks of diseases like measles, polio, and novel viruses like SARS-CoV-2. On the frontlines of the pandemic, health workers are often under-protected and over-exposed to potential risks. Achieving health for all depends on a robust, well-trained and well-supported workforce, who receive the pay, recognition, and resources they need to thrive.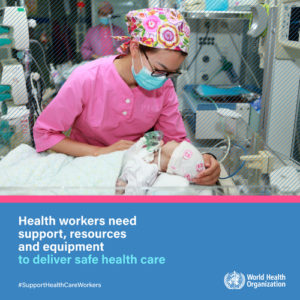 During World Health Worker Week (April 5-9), we celebrate the amazing work that they do and recognize the challenges they face every day. Some of these challenges include lack of suitable transportation, working in dangerous areas, and working without personal protective equipment or access to COVID-19 vaccines. 
This urgency prompted WHO's #VaccinEquity campaign to call on global, national, and local leaders to accelerate vaccine equity in every country, beginning with health workers. It also highlights the urgent need to invest and protect the world's health workers who have worked tirelessly on the frontlines of the pandemic. 
Vaccine 
E
quity
COVAX, formally known as the COVID-19 Vaccines Global Access Facility, is founded on the principle of equitable vaccine access. Co-led by our partners Gavi, the Vaccine Alliance, WHO, and Coalition for Epidemic Preparedness Innovations (CEPI), COVAX is a global initiative that aims to accelerate the development, manufacture, and equitable distribution of COVID-19 vaccines for every country in the world.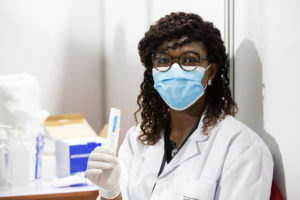 COVAX has been essential in the effort to ensure health workers and high-risk individuals have access to COVID-19 vaccines. Without an initiative like this, the world risks being unprotected against the coronavirus, creating an environment where variants can spread and rich countries hoard vaccine doses. 
The first COVAX deliveries that arrived in Côte d'Ivoire and Ghana were aimed at protecting health workers and high-risk individuals. The deliveries marked the start of the largest and most rapid global rollout of vaccines in history. Over 37 million doses of COVID-19 vaccines have been delivered to more than 90 economies through the COVAX Facility. In total, COVAX aims to deliver at least 2 billion doses of COVID-19 vaccines by the end of 2021. 
Looking Forward 
COVID-19 has hit all countries hard, but its impact has been hardest on communities that were already vulnerable, pre-pandemic. These communities are less likely to have access to essential health services and more likely to be exposed to harmful diseases. Building the necessary healthcare infrastructure is dependent on a strong and healthy workforce, reiterating the importance that we build strong health systems that work for everyone, including health workers.  
As we commemorate World Health Day and World Health Worker Week, let us focus on protecting those who protect us. 
---
Are you interested in becoming a vaccine advocate? Sign our petition here & visit shotatlife.org/A2V for more information!