Janice Hawkins 
is
 a Clinical Associate Professor at Old Dominion University. She is a UN Liaison with Sigma Theta Tau International 
in
special consultative status with the United Nations Economic and Social Council. Her nursing background is in community health and maternal child nursing, where she became an advocate for 
immunizations
. Janice is a retired Army Nurse. Her travels all over the world have led to a greater awareness of the need for access to 
life
saving
 vaccinations for all.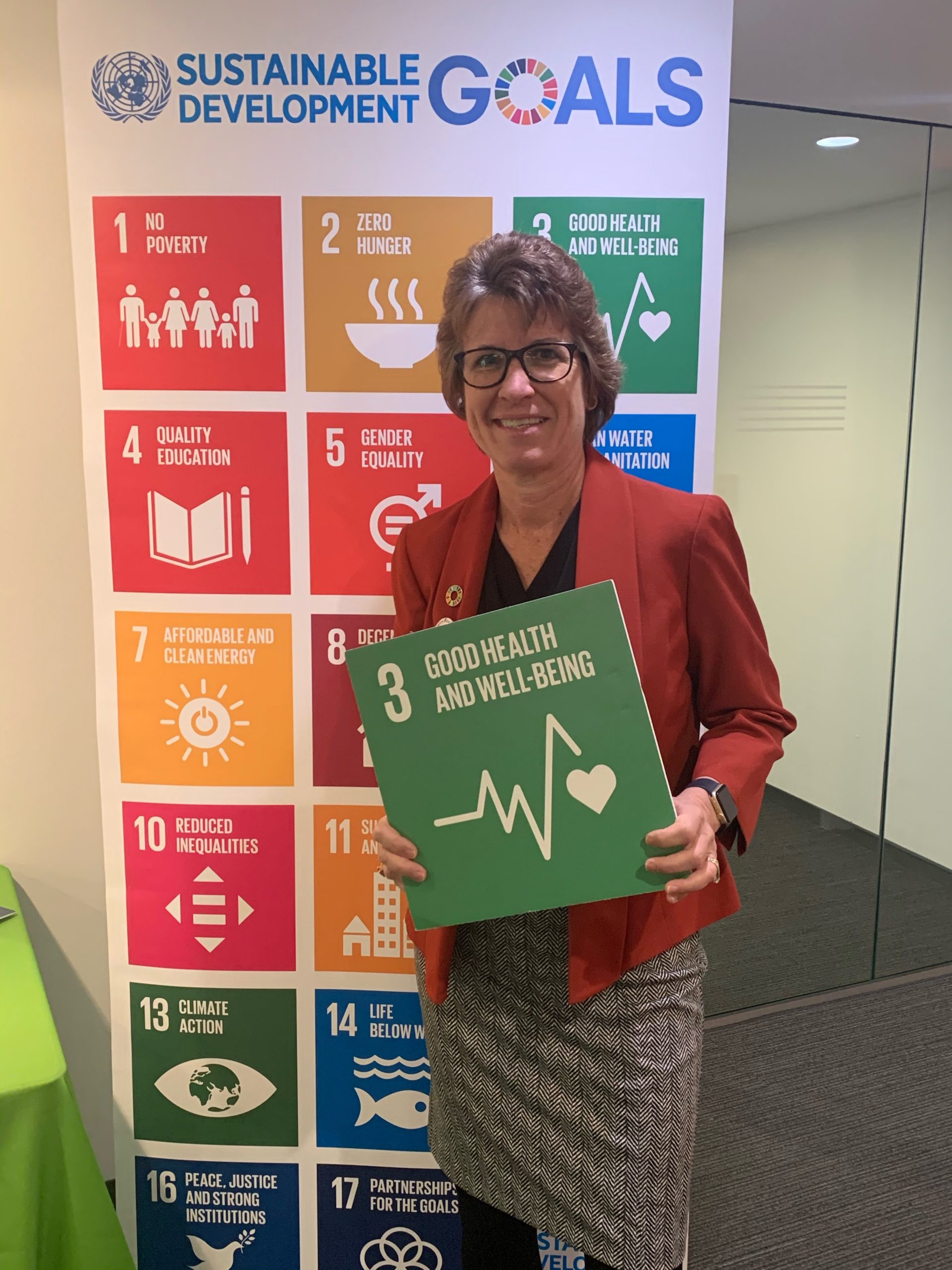 College campuses have a long history of social activism and are natural places for grassroots advocacy to take place. In my experience as a nursing professor, I've found that teaching and mentoring advocacy skills provides students the tools they need to amplify their voices in an impactful way, no matter the cause they are championing.
There are multiple opportunities to engage students with this both in and out of the classroom. As a Shot@Life Champion and Advocacy Lead for Virginia, I often share my passion for vaccine advocacy in my classes, and want to share some tips I've found successful when engaging students to become passionate vaccine advocates.
Share Opportunities
The Shot@Life mission, to ensure that children around the world have access to lifesaving vaccines, resonates with many people, especially in a year like this one. I frequently post announcements in my face-to-face and online classes to make students aware of Shot@Life training opportunities. Beyond the classroom, I also share upcoming opportunities in the university announcements site and share information with student organizations such as the Student Nurses Association and Public Health Student Association.
Mentor
One thing I've learned is that posting announcements or hosting the occasional guest speaker is not enough to help students develop their advocacy skills. I've made a personal commitment to role modeling and mentorship. My goal is to connect with students to remove fears and bolster their confidence. I constantly strive to increase my own vaccine knowledge and advocacy skills so that I'm better equipped to share best practices with them.
Provide Resources
In addition, I share Shot@Life's ready-made social media toolkits to help students learn how to use social media to promote awareness and engage their representatives. I let them know that even one small action such as texting VACCINES to 30644 to sign the newest petition asking for vaccine funding strengthens our message.
I've hosted phone banks where I invite students and faculty to call their members of Congress and request full funding for global immunization programs. I've also organized meetings with Congressional offices and invited students to join for a mentored meeting opportunity. They are provided with Shot@Life's talking points and hold practice sessions to rehearse our narratives. More recently, we began offering open office hours for students to drop by with their questions or just to learn more information. This year, we've learned to pivot all of these activities to the virtual environment.
Students have voiced their appreciation for helping them navigate the political system and learning to use their collective voices to advocate for vulnerable populations. Together, we contribute to increasing access to global childhood immunizations around the world. That matters to me.
Interested in getting involved with Shot@Life's grassroots advocacy? Take part in the Advocate2Vaccinate activation throughout April.