Shot@Life's 10th Champion Summit on February 22-23, 2021 was a historic event. Not only was it the first virtual Summit due to the COVID-19 pandemic, but more than 185 champions reached a record 180 offices on the Hill with the timely message that #VaccinesWork and all kids deserve a shot at life. 
On Day 1, attendees sharpened their advocacy skills while hearing from global health experts, Washington policy insiders, Shot@Life team members, and fellow grassroots advocates. Some of the sessions included:  
Keynote from Dr. John N. 

Nkengasong

, Director of the Africa Centers for Disease Control and Prevention

 

Impact on Routine Immunizations & COVAX Facility with Stewart Simonson, World Health Organization

 

Connecting Immunizations to Equity with Gargee Ghosh, the Bill & Melinda Gates Foundation

 

Achieving Health Equity in Cold Chain Distribution with Niesha Foster, Pfizer Inc.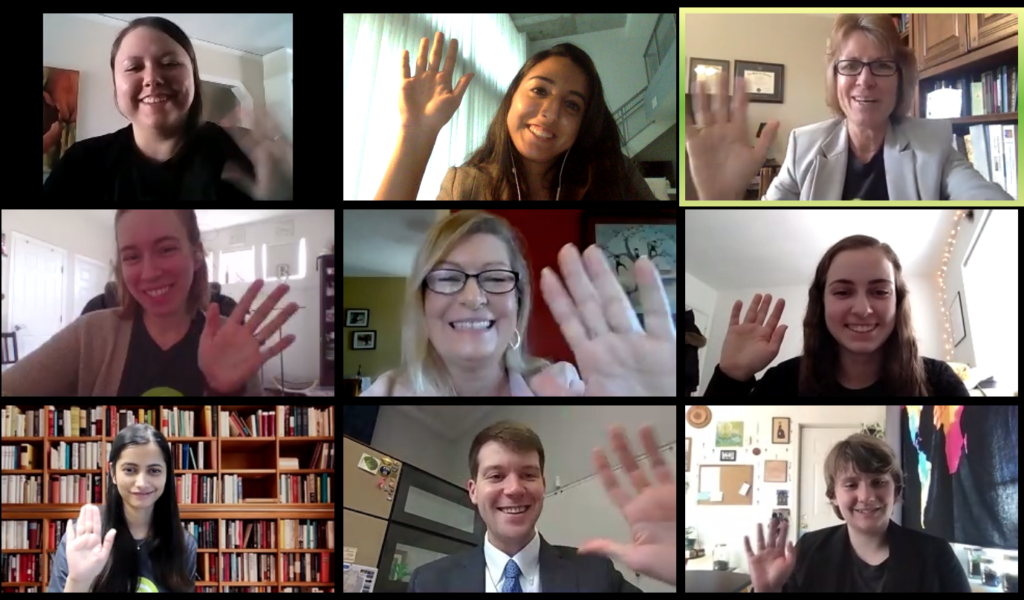 On Day 2, Champions from 37 states met virtually with members of Congress to request strong support for global childhood immunization campaigns in the FY2022 federal budget. 
The 10th Champion Summit kicked off with our event in partnership with UNICEF titled This Is Our Shot: Defeating COVID-19 Around the World. More than 200 attendees heard from UNICEF Executive Director Henrietta Fore, UNICEF Chief of Immunization Robin Nandy, Professional Basketball Player Jeremy Lin, Global Parenting Expert & Shot@Life Ambassador Jo Frost, and Shot@Life Executive Director Martha Rebour about the importance of vaccinating people around the world and what we must do to prevent the re-emergence of diseases such as measles and polio.
You can watch the full recording of the event here.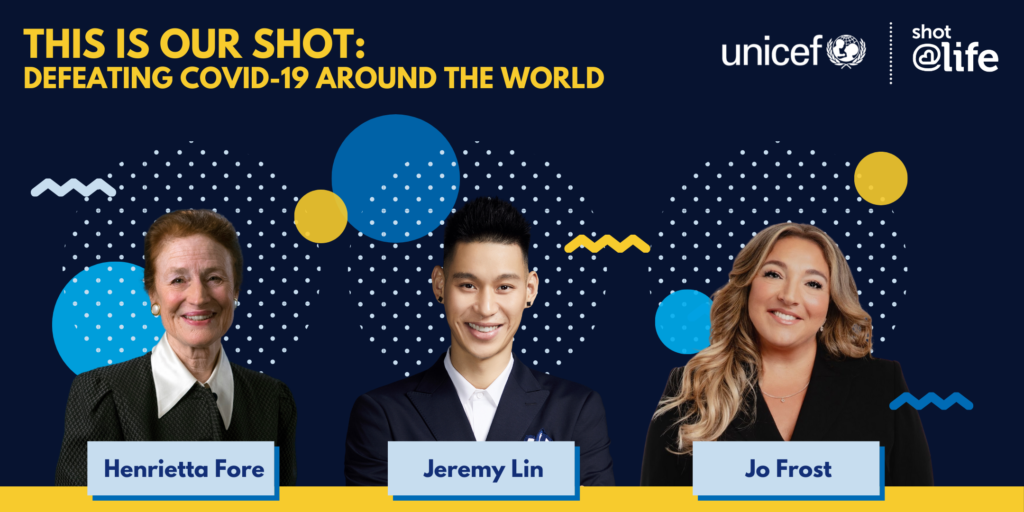 Takeaways
 from Champions
: 
Rachael Rhodes 
"It's great to be a part of something that has the power to impact so many lives. I'm a part of something bigger than myself!" 
Ashleigh Bowman 
"The Summit means we can continue to do the important work of global health vaccine advocacy, despite all of the interruptions to every way of life during the pandemic." 
Alexa Kugler 
"First timer – this exceeded my expectations! My Hill group was amazing, and I had so much fun. I learned a lot and am much more confident talking to staffers!" 
Shannan Younger 
"This year's Summit means that advocacy happens in all conditions, and we can overcome all obstacles to get our message out, while having fun doing so!" 
Kendall Madison
"As a new champion, I've loved furthering my own education about vaccines and feeling like I was really making a difference!"
Susan Tyler 
"What we do matters – our voices count!" 
We thank our Champions for their ongoing advocacy for global child immunizations to protect children's health around the world.
Enjoy this video highlighting the growth of the campaign and the impressive work of our Champions over the last 10 years.