Protecting Children Worldwide: Walgreens & Shot@Life Partner for Eighth Year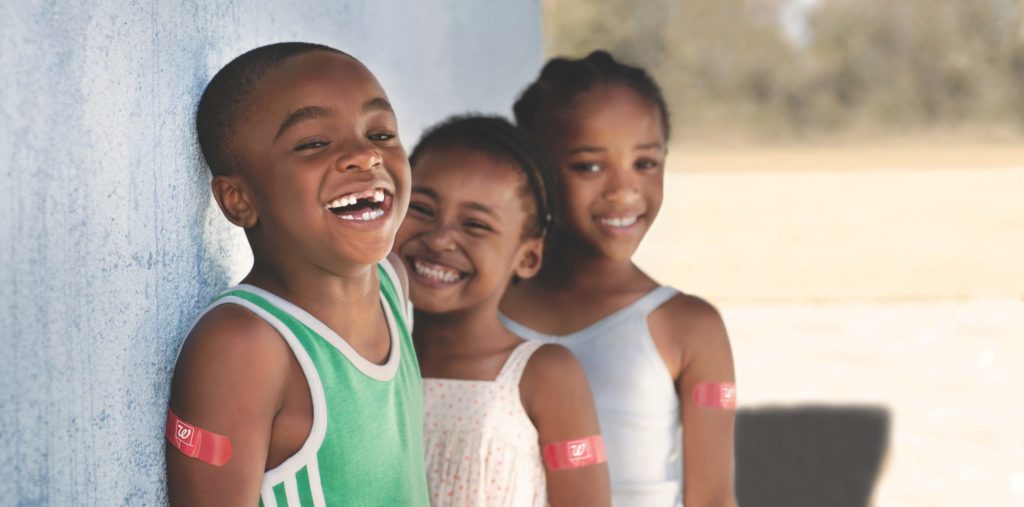 Walgreens & Shot@Life Partner for Eighth Year
The United Nations Foundation and Walgreens are proud to partner once again to protect children around the world through Get a Shot. Give a Shot.®. For the eighth consecutive year, for every immunization administered at a Walgreens pharmacy, Walgreens will donate the value of a measles or polio vaccine up to $2.6 million through the United Nations Foundation's Shot@Life campaign.
"Walgreens' Get a Shot. Give a Shot. program is a great example of how a company can amplify its global impact while doing well," says Martha Rebour, Shot@Life's Executive Director. "It allows customers to protect themselves, those in their community, and help protect children around the world."
Since the inception of the partnership in 2013, Walgreens and Shot@Life have helped provide more than 50 million lifesaving vaccines for children in need. In partnership with UN agencies such as UNICEF and the World Health Organization (WHO), measles and polio vaccines have been distributed in countries such as Bhutan, Chad, Central African Republic, the Democratic Republic of the Congo, East Timor, Sudan, Tanzania, and beyond.
With the upcoming flu season expected to coincide with the ongoing COVID-19 pandemic, WHO and Centers for Disease Control (CDC) are encouraging everyone over the age of six months to get their seasonal influenza shot—the most effective way to prevent infection and bolster respiratory systems to avoid a "twindemic."
Protecting Progress Amidst COVID-19
Collective global health action is even more vital amidst the concurrent pandemic, especially as the COVID-19 pandemic has had a devastating effect on health systems, with children in low-income countries disproportionately affected. The pandemic has caused shortages in the vaccine supply chain and prevented health workers from conducting door-to-door routine immunization visits: since the start of the pandemic, more than 117 million children under five could miss out on the measles vaccine, and 80 million infants are at risk of missing out on the polio vaccine.
Together, Walgreens and Shot@Life remain committed to helping protect millions more children with lifesaving vaccines during the ongoing pandemic and beyond. Walgreens has pledged an additional 50 million vaccines by 2024, protecting the progress made thus far and bringing the world one step closer to eliminating measles and polio for good.
As Walgreens & Shot@Life partner for eighth year of impact, learn more about getting a flu shot at Walgreens and check out the social media toolkit to spread the word, today!