While many countries are beginning to reopen following shutdowns due to COVID-19, refugee communities around the world are just beginning to experience the worst effects of the pandemic. Whether in Syria, Greece, Bangladesh, or elsewhere, cramped and unsanitary conditions are ubiquitous in refugee camps. Currently, more than 1% of the world's population has been displaced from their homes. These vulnerable communities, whose access to healthcare is already severely stunted, will be devastated by the coronavirus if appropriate action is not taken.
Life in refugee camps is unsafe and unstable even without the threat of a pandemic. Refugees often live in poorly built homes, which offer little comfort or protection from the elements. Inadequate infrastructure, paired with poor water and sanitation services, leave these communities susceptible to infectious diseases such as tuberculosis, hepatitis, and diphtheria. Lack of access to proper healthcare only worsens these conditions. In many refugee camps, a person's legal status, or even their gender, can affect their ability to receive treatment. In short – these camps provide a perfect environment for coronavirus to spread, and many lack proper medical care to treat the disease once it has wreaked havoc.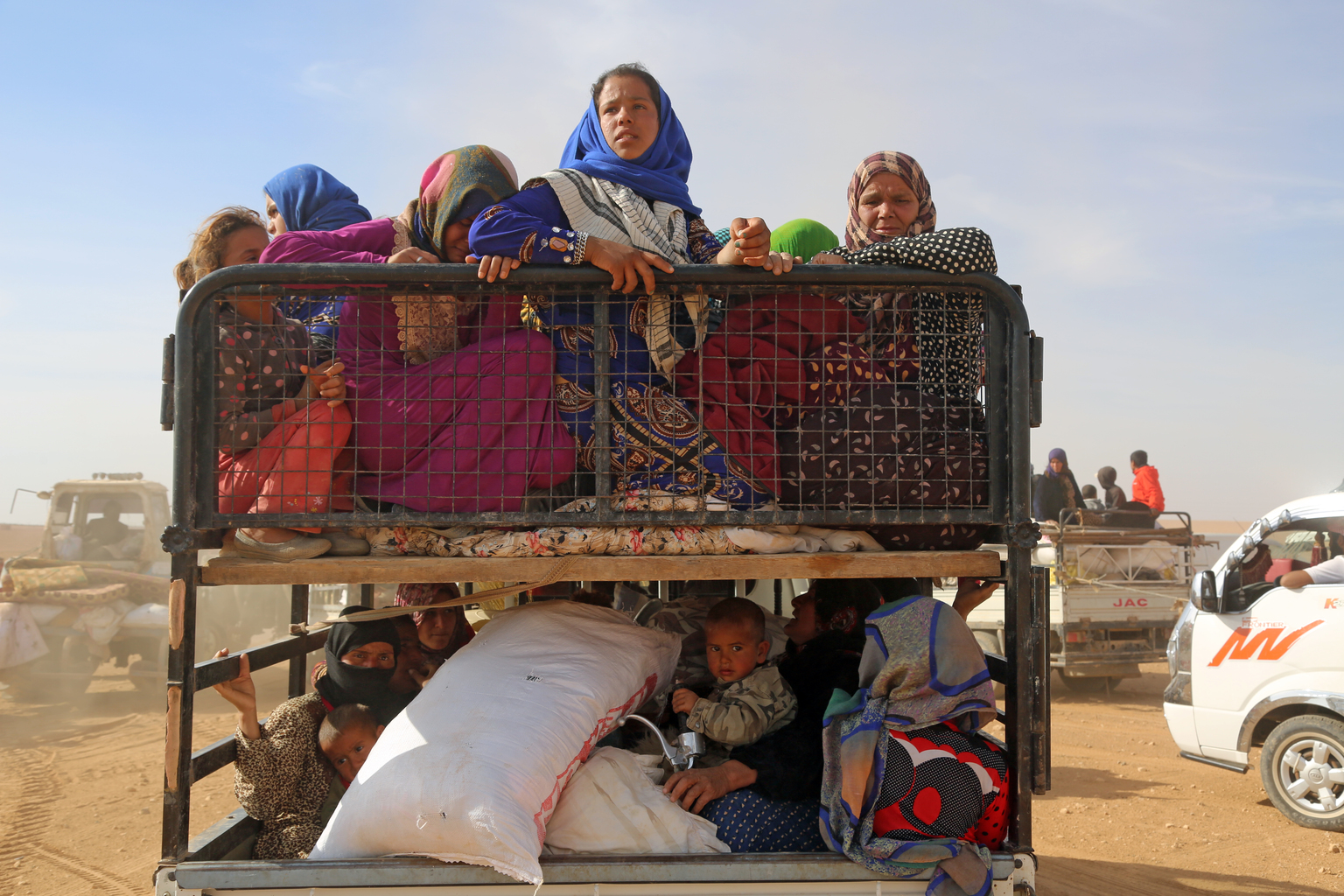 Displaced children and adults are seen in a vehicle after fleeing from ISIL- controlled areas in rural Raqqa in Syria. Photo Credit: UNICEF
Social distancing recommendations are virtually impossible to follow in the cramped world of refugee camps. Cox's Bazar refugee camp in Bangladesh holds 40,000 people per km2, and Al Hol camp in Syria holds 37,750 people per km2. These are both more crowded than the Diamond Princess, which was the cruise ship on which coronavirus spread four times faster than in Wuhan.
Since the virus began entering camps in the past couple of months, it has spread at a relentless pace. As of the most recent data on July 20th, more than 700 people have died due to the virus in two refugee camps in northeast Syria. As of last month, 2,088 virus cases have been confirmed in Cox's Bazar, including 30 virus-related deaths. However, without sufficient aid, predictions show that Cox's Bazar could experience 590,000 infections and over 2,100 deaths in a year.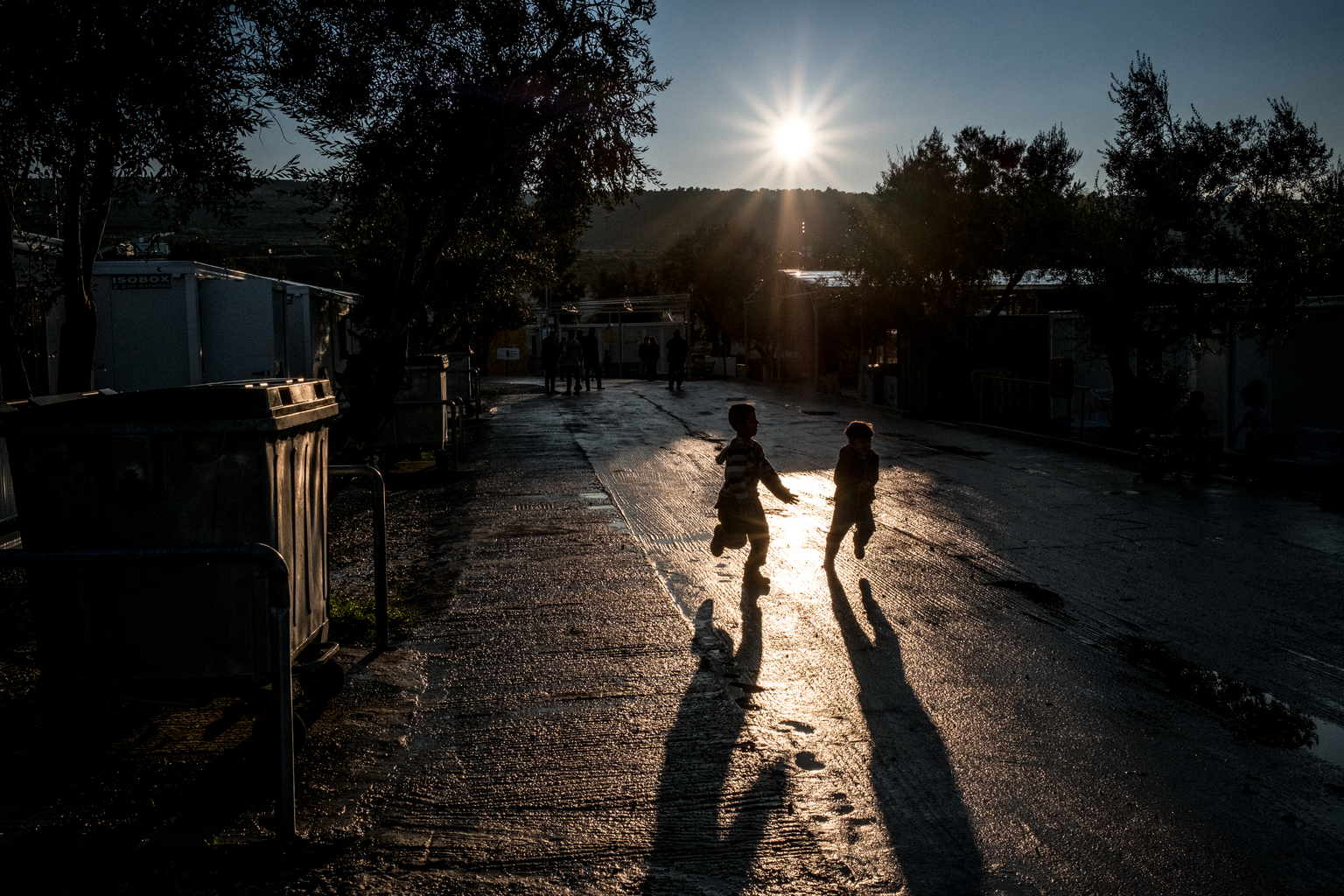 Boys play at Kara Tepe refugee camp on the outskirts of Mytilini, Lesvos, Greece. Photo Credit: UNICEF
In Cox's Bazar, over one million refugees are crammed into makeshift camps. Many of them have lived there since 2017, which is the year that the Myanmar government began a violent crackdown on the Rohingya Muslim minority group. In reaction to the rising prevalence of coronavirus, human rights groups are endeavoring to increase the availability of healthcare in the camp. Due to systematic oppression and exclusion from the health system in Bangladesh, very few Rohingya children had received routine vaccinations. In Cox's Bazar, WHO, Gavi, and other non-profits instituted programs to educate on the importance of vaccines and to increase vaccination prevalence. However, Rohingya refugees are often afraid of going to clinics due to fears of being forcefully quarantined away from their families, or even being killed for being infected with the coronavirus.
Despite all of these challenges, progress is being made. The UN Refugee Agency has played a large part in the COVID-19 response across several different refugee camps. In countries across the world, UNHCR has performed functions such as moving at-risk refugees into socially distant housing, providing water and sanitation sources to many camps, and personal protective equipment (PPE) to communities in need. Many non-profit organizations have also been leaving their mark. In Cox's Bazar, Food for the Hungry and Medical Teams International have created four health clinics and are training community health workers. The World Health Organization has also been involved, signing an agreement in May to strengthen and advance public health services for refugees. 
A Rohingya refugee receives a dose of an oral cholera vaccine at a makeshift refugee settlement in Bangladesh. Photo credit: UNICEF
As months progress, COVID-19 cases in refugee camps around the world will likely continue to increase. Without proper monitoring and aid from the international community, we could be facing unprecedented levels of morbidity and mortality. Coronavirus does not respect national borders, and if all of our communities are not safe, then no one is safe. For better or for worse, we as the global community are all in this together.
An effective coronavirus vaccination is the ultimate solution to this situation. Once this vaccine is available, we must continue to invest in refugee communities to ensure equitable distribution and access. However, while the research process continues, it is imperative to continue to stand up for the vulnerable populations of the world. In fact, doing so will be necessary to succeed in the battle against coronavirus.