Although Shot@Life primarily focuses on Sustainable Development Goal (SDG) number three, good education and well-being, gender equality is also an important and essential part of the campaign. Women and young girls' access to vaccines leads to significant, positive
social and economic benefits
throughout their lifespan. Girls who are unvaccinated are more likely to become ill, leading to increased family health costs, as well as missed days of school and increased barriers to continuing education. In short, vaccinating girls is key to achieving gender equality.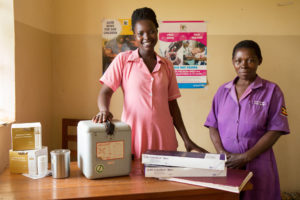 What are some of the barriers young girls face in accessing immunizations?
In many countries around the world, mothers bear the full responsibility of healthcare decisions for their children. The biggest predictor of a child receiving routine immunizations is whether their mother has been vaccinated. Educating mothers on the importance of childhood vaccinations for their daughters and sons has helped to increase vaccination coverage worldwide.
Additional obstacles to vaccinations include lack of transportation to health clinics to receive vaccines. Oftentimes, mothers and their children will have to travel miles on foot in order to access healthcare. The time it takes to reach clinics can also be problematic, as working mothers may not be able to take time off or leave their household chores or may not have community members to help watch their other children as needed. For travel, some countries may also require women to have a male chaperone escort them from their home to the clinic, further complicating this journey.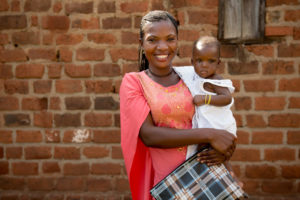 What are some solutions and creative ideas to address these barriers?  
In Pakistan, to navigate cultural norms regarding travel and who can enter women's homes, women in the community are being trained to become community health workers who can give vaccines and vitamins to children in their neighborhoods. This allows the female community workers to enter their neighbors' homes, talk to parents about the importance of vaccines, and vaccinate kids through the eye drop method. Throughout this process, they also keep track of individual vaccination rates in their town and send this information to their state ministries of health. Community health workers help mitigate travel for mothers and enable a direct connection with a trusted neighbor to disseminate information and vaccines.