Our champions reached over 150 Congressional offices on Hill Day and took tons of great pictures to commemorate productive conversations with members and staffers. Here are a few posts highlighting member-level engagement on social media!
Congressman Pete King of New York's 2nd district crafted a personal tweet to thank our New York-based champions for their advocacy efforts. He also gave a special shout-out to champion leader Melody Butler.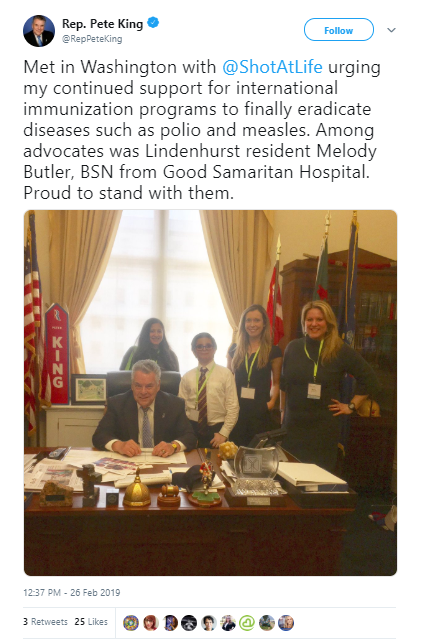 Senator Ted Cruz of Texas retweeted Shot@Life's Thank you post to reaffirm his positive experience with our champions. We are grateful for his support of global childhood immunization programs and happy to see him enjoying his plush rotavirus gift!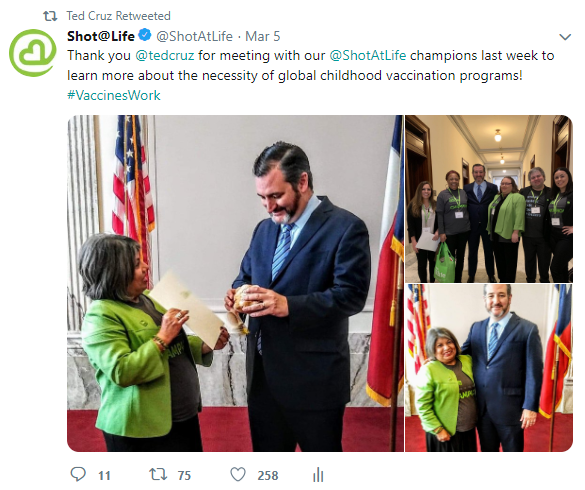 Finally, Senator Reed of Rhode Island and Senator Wicker of Mississippi retweeted Shot@Life's posts thanking them for their attendance at the United to End Polio reception. We are proud to have them as leaders in the global vaccine access movement!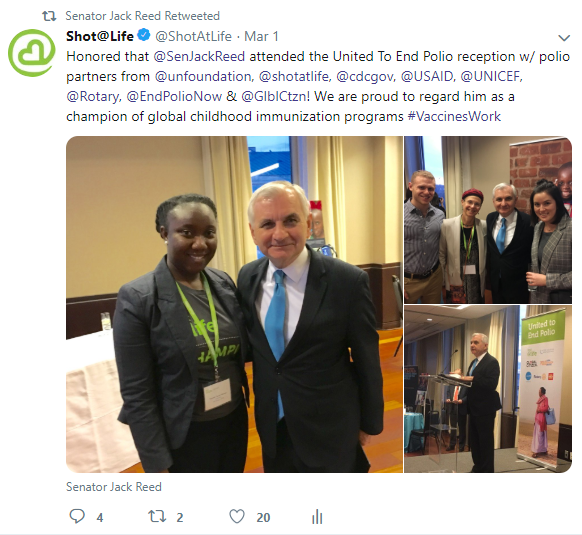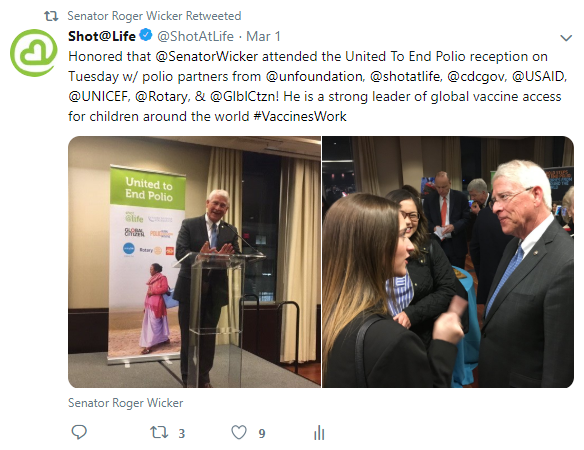 Thanks to everyone who engaged with Shot@Life on social media during and after the summit. Digital advocacy is always an important follow-up to our direct actions!