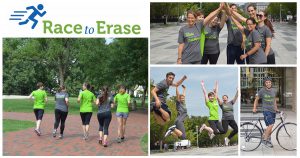 Join us for a National Call-In day on October 20, 2016 and tell your members of Congress global vaccines are a priority!
World Polio Day is just around the corner on October 24th and to commemorate this special day, we are asking you to join us. By all of us calling our offices together on Thursday, we can keep up the momentum in our Race to Erase Polio!
It only takes a few minutes, and all you have to do is follow these three easy steps:
Call the Capitol Hill main phone number at 202.224.3121 and ask to be connected to your Senator or Representatives office.
Tell the staffer who answers the phone that you have an opinion on global health and foreign aid.
Use our talking points to deliver the message.
By contacting our Congressional leaders on the same day, we generate an even greater impact. If you do place calls, please let us know by emailing me at saud@unfoundation.org.