Thanks to th

e work of our UN partners, the world has made great strides towards ending polio and the disease has dropped 99.9% since 1988. However the world was saddened and surprised by a recent polio outbreak in Nigeria, which had previously been polio-free for nearly two years. The disease also remains endemic in Afghanistan and Pakistan. The news of the recent polio outbreak serves as an important reminder that until every last child is vaccinated against polio, the disease will continue to pose a threat to the world.
Now more than ever, we need to act. We want to engage all of our supporters in polio eradication efforts and that's why we're challenging each and every one of you to get out there and help us defeat polio for good.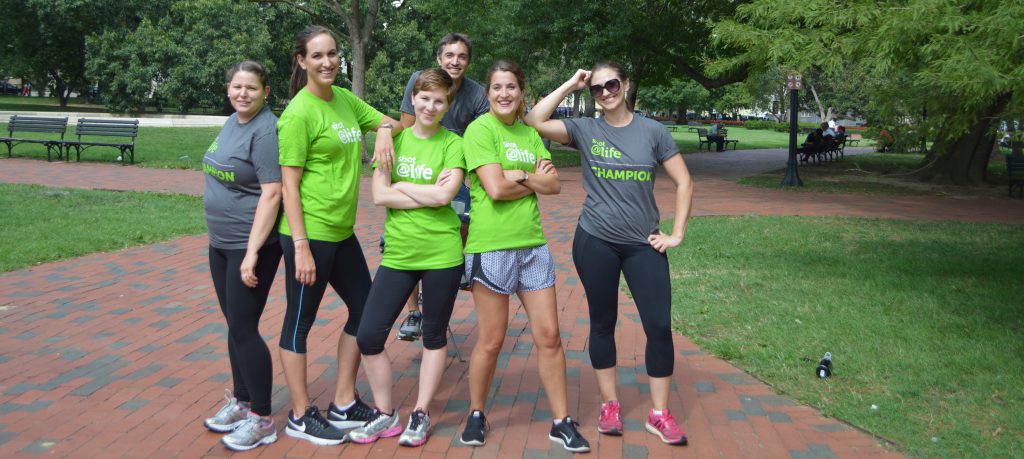 Join Shot@Life today for Race to Erase, Shot@Life's fall coast-to-coast activation. Starting today and in the lead up to World Polio Day, Race to Erase will challenge supporters to stand up to help protect kids from polio and eradicate this debilitating disease by fundraising and advocating to your members of Congress.
What's Race to Erase?
It is a 5K Run or Walk (or any other activity you desire) during the countdown to World Polio Day on October 24, 2016. Starting today, we're challenging you to be part of our race to erase this disease once and for all.
Check out our digital toolkit online (scroll down to find Race to Erase) for more information & ways you can plug into this activation.
Get started this week:
Poliovirus is fast, but we can be faster.
It's that simple. Register for Race to Erase today!