This year's American Association of Nurse Practitioners (AANP) National Convention in San Antonio was truly amazing. The city of San Antonio was a perfect place to have such a conference! 
Not only was the daily commute from the hotel via the river walk to the Convention memorable but so were the enthusiastic Nurse Practitioners that we encountered at our Shot@Life booth. We would like to thank all of those who stopped by the Shot@Life booth to learn more about our partnership with AANP to end unnecessary deaths that could have been prevented by a vaccine.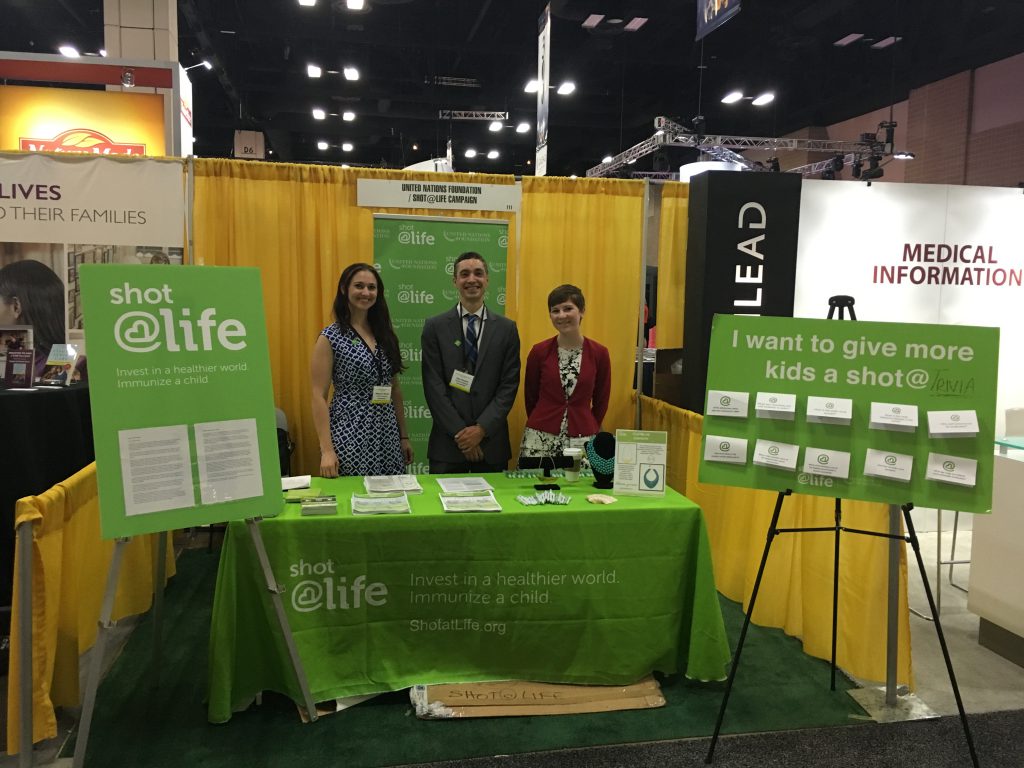 At the booth, we were able to collect over 400 signatures to request for increase funding for measles vaccinations in the developing world! We are so excited that you have expressed an interest in helping us generate momentum behind this movement!
To help give the movement some traction this summer, we are organizing a Champion Training on July 21st from 8:30 – 9:30pm EST. We hope that you can make it!
In the meantime, please feel free to contact me at Akissick@unfoundation.org to learn more about the partnership and Shot@Life. 
We're glad you're joining us in standing up for childhood. Together, we can give children everywhere a shot at a healthy life.