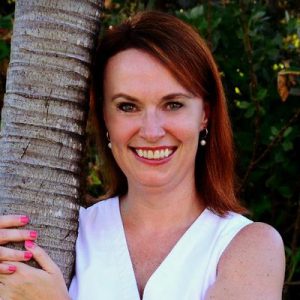 Shannan Younger is a writer and recovering attorney living in the Chicago suburbs with her husband and teen daughter. She writes at BetweenUsParents.com, ChicagoNow and Chicago Parent and her essays have been included in two anthologies by The HerStories Project. Shannan was in the 2013 cast of Listen to Your Mother, despite the fact that her daughter often fails to do so. She's been cited by the show "24 Hours" and quoted by the BBC but hopes they come back soon to talk about more than Justin Bieber. She is originally from Ohio and attending undergrad and law school at Notre Dame.
You're relatively new to the campaign. Do you have some advice for our newer members or people who are considering joining?
I think people considering joining should know that working with Shot@Life is a very rewarding experience, and there is a lot of support to make it so. That support comes from very helpful staff members who are kind, patient and very helpful.  Like most anything in life, what you get out of the experience is related to what you put in. That said, I think they should know that it doesn't have to be a heavy lift. Even doing a little bit with Shot@Life goes a long way. It really doesn't take much time to email your representatives, but it matters.
What is some advice you could give when contacting and working with your congressman?
I would first say I completely understand being nervous, but take a deep breath and do it and it'll be surprisingly easier than you anticipate. I had never called my congressman, never gone to an office in DC and never contacted or visited the District office. All of those things seemed a little challenging at the time but weren't nearly as hard as I expected.  Once you've done them, you realize that they're really very doable.  You'll likely be surprised at how kind and easy to work with everyone is, including staffers. Also, do your homework. Knowing what you're going to say and having your facts ready not only makes you feel a bit more comfortable, it's hugely helpful to the staffers. It's an easy way to build credibility when you can talk to them in normal conversation and share the info you want to convey without reading straight off a handout.
What is your favorite memory with Shot@Life?
Wow, that's a tough one. I have several. Hearing from Dr. Francis Kateh, Deputy Minister of Health and Chief Medical Officer for Liberia , at the Champions summit was hugely powerful. The summit itself was a wonderful memory, and I was surprised by the relationships forged there. I made some wonderful new friends and felt instantly bonded to them by our shared commitment.  I also really loved sharing an interview with Tacy, our youngest champion, on my blog. Her words gave me a lot of hope that future generations are going to do great things.
What do you consider to be your greatest accomplishment with the campaign?
I'm just really proud to be part of such a great group of dedicated people and seeing the numbers showing that we exceeded the goals for Advocate2Vaccinate is exciting. I'm also proud of articles like this one that will hopefully help people understand exactly why access to vaccines across the globe is so very important.
What do you want people to know about being a champion?
I want people to know that there is a team in place to empower you to make a difference and help you along the way. For an article I was writing, Andrea Sok couldn't have been more awesome when it came to making sure I had the sources and facts I needed to do the best job possible. Shannon Aud always had a quick response to questions and when my congressmen's district office had a question, she had a prompt reply. And there are more great people
I also want people to know that it feels good. Working toward a cause in which you believe can be rewarding, and telling your lawmakers what matters to you is surprisingly easy, and they seem grateful for the information. They really do want to know what you think.
I also think that as a parent, actions speak louder than words. Being involved in Shot@Life is an example for our kids that it's important to get involved and make a difference.
Can you talk about the work you do outside of the campaign?
I'm a writer and can be found at the blogs BetweenUsParents.com and ChicagoNow. I write pieces for magazines including Chicago Parent and Make It Better, and have essays included in a few anthologies. I'm also the family chauffeur/uber driver for my daughter who will enter high school in the fall.
What is one of your favorite places in Chicago?
Picking just one favorite place in Chicago is tough because there are so many great fun and beautiful spaces in the Windy City. If forced, though, I'd say that a visit to the Art Institute followed by some time at Millennium Park, which is across the street, always makes for a fantastic day, especially in the summer when you can enjoy the fountains, an outdoor concert and get fun photos at the Bean.