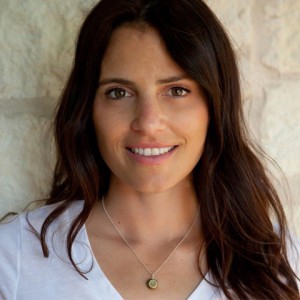 Dani Lachowicz is the owner of Bloom + Grace, a jewelry company that donates a portion of every purchase to Shot@Life. Dani has traveled extensively in developing countries, including Haiti and Kenya. She is a trained Shot@Life Champion and will be celebrating two years of partnership with Shot@Life this World Immunization Week.
Can you tell us a little bit about where you grew up? How about college? What did you study?
I grew up in the East Bay right next to Berkeley, California. I went to undergrad at Dartmouth College in New Hampshire where I studied French. Then I moved to New York where I spent the next 12 years – excluding my time from Africa. While in New York, I got a Masters in Global Affairs from New York University concentrating on Human Rights and Humanitarian Aid. Right now, I live in Austin, Texas. When people ask me where I'm from, I always say my heart is split a quarter California, a quarter New York, a quarter Texas, and a quarter Kenya.
You've spent time in sub-Saharan Africa and Asia as a graduate student, a volunteer, and an aid worker. What was that experience was like?
I feel extremely fortunate to have been able to work, volunteer, and study in developing countries around the world. The experience was obviously life changing and inspired me to create a business at home that would allow people to give back to the types of communities that meant so much to me.

How did you get involved with the Shot@Life Campaign?
Child health issues in developing countries has always been a passion of mine. When starting Bloom + Grace, I knew that I wanted the business to give back in this area. Vaccinations were the obvious choice to me. They are simple, safe and give children the opportunity to grow into healthy adults. Shot@Life is one of the leaders in global vaccination advocacy so I was thrilled to be able to partner with them to provide over 40,000 vaccinations in the last two years.
What is one of your favorite jewelry pieces that you sell?
It's hard to have a favorite because so much time and energy has been put into all our designs, but for me personally, I wear the White Horn Pendant and the Yellow Gold Twisted Leaf Ring more than any of the other pieces. We really pride ourselves on balancing between statement pieces like our bibs and rope necklaces and what we call daily statement pieces. Pieces that are strong enough to be noticed, but simple enough to wear every day like our pendants and rings.
Can you explain the significance of the company's name?
The name Bloom + Grace honors our artisans, our customers, and the communities we help through our partnership with Shot@Life. We are giving artisans and children the chance to bloom through the grace of our customers.
What advice can you give to others who are trying to establish a socially conscious brand or partner with a charity?
Having a socially conscious or charitable element to your business will open doors with regard to public relations and marketing, but there are a lot of challenges that come with it. First, be prepared to make a long term commitment to your charitable partner. To donate to a cause one time is not going to make a long term impact on the cause that you are going to support. If you are incorporating charitable giving, your goal should be to make an impact through your business. Second, prepare to make a sizable financial commitment. Most charities have minimum commitments for you to be a true partner, meaning they will promote your brand or allow you to publicize them as a partner. To know that part of your revenue will be leaving every month can be scary, but you need to stay focused on your end goal. Finally, you have to be passionate about the cause that you choose to support.
Establishing a social good business will not make things easier for you, but it will make things more rewarding. You will be happier. Your employees will be happier. Your customers will be happier. Happier employees leads to greater employee retention and happier customers leads to increased sales. The bottom line is that doing good is good business and I believe will be an essential part of every business in the future.
Last question: What is one thing that you really miss from your time in sub-Saharan Africa and Asia?
I miss the people more than anything. The communities where I lived and worked in Asia and Africa had some of the most kindest, caring, giving people in the world. They are so generous with what they have and so thankful for the simplest things in life. The people in these countries constantly inspire me to be a better person and it's always what I look forward to most when I travel to developing countries.
This video shares the journey of one Mother who walks miles across Haiti to access vaccines for her daughter at a health clinic. Her willingness to overcome any obstacle shows the lengths she's willing to go to give her daughter a shot at a healthy life thanks to lifesaving vaccines.