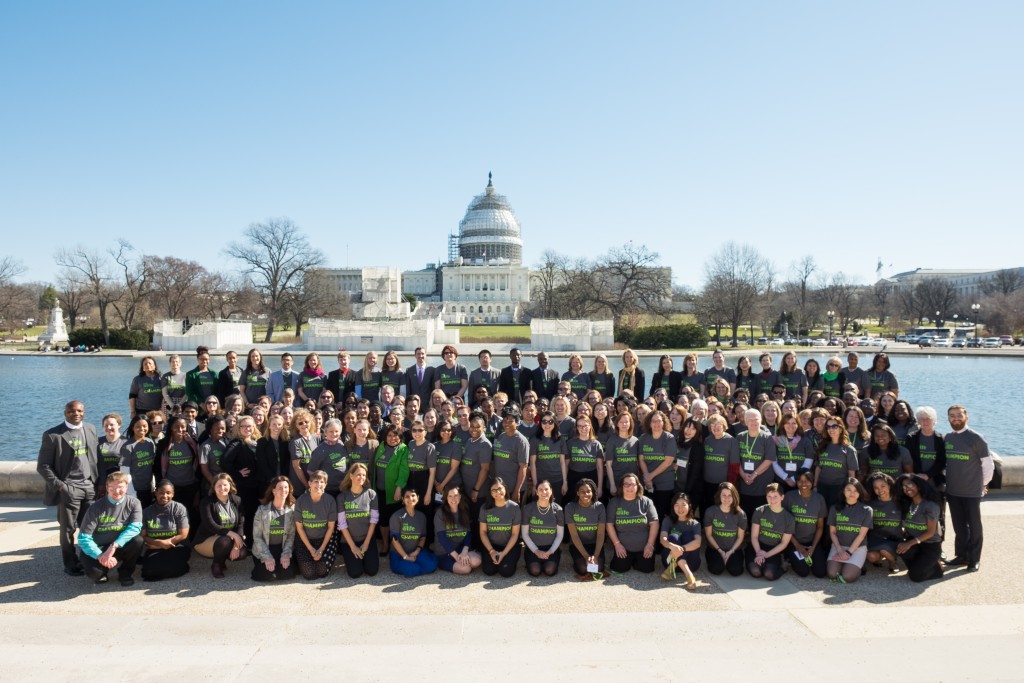 The 2016 Shot@Life Champion Summit celebrated five years of Champions. As the campaign's marquee event, more than 150 volunteers from 38 states and the District of Columbia came together to deepen their knowledge of global childhood immunizations and U.S. advocacy.  The three-day gathering in our nation's capital culminated in 180 meetings with Congressional offices on Capitol Hill.
Attendees learned about global childhood immunizations and U.S. advocacy from immunization and global health experts from Unicef, CDC, Gavi, the Vaccine Alliance among others.  In a special evening reception former Ambassador to Haiti and The Gambia, Pamela White, applauded the audience for their volunteerism and dedication to the mission. During the dinner Shot@Life also debuted a new video illustrating the barriers to access for parents in developing countries.

The Shot@Life campaign relies on the support and generosity of volunteers to advocate and fundraise for global childhoood immunizations.  The campaign has nearly 1000 Champions located across the U.S. and has raised more than $6.4 million for UN and vaccine partners around the globe.  To learn more about the Champion program, or to get involved, visit our Champion page.